Mount Rushmore and More: Black Hills Part I
Tucked away in the Black Hills of South Dakota, you will find some dazzling drives, massive monuments, and tons of family fun. With four days in the region, our family got to sample the highlights. Our campsite at Rafter J Bar Ranch was just minutes away from all of the great attractions in the area.
Mount Rushmore
Our younger son suggested we go to Mount Rushmore on our summer trip. He said, "I don't like seeing mountains and waterfalls. I want to see something people built, like Mount Rushmore or the Statue of Liberty." Fair enough. Mount Rushmore was first conceived as a project to draw people to the Black Hills of South Dakota, and judging by my son's request, this mission has evidently been successful. So successful that it draws 3 million visitors a year.
Truth be told, I wasn't as excited as my son about seeing Mount Rushmore since I'm more into mountains and waterfalls, personally. However, the monument soon won me over.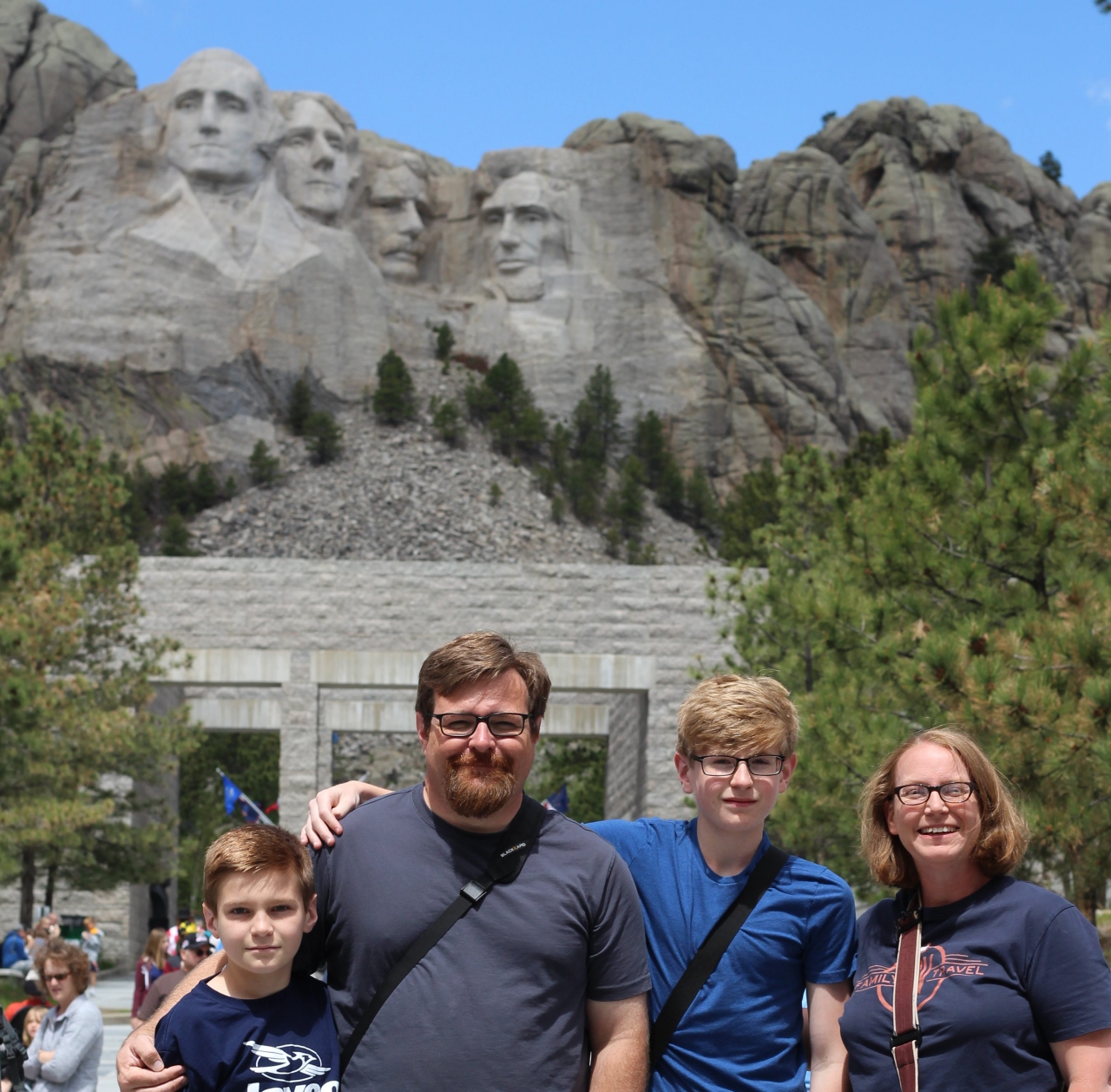 The Avenue of Flags danced in the breeze beneath the blue skies as we headed in. Along this walkway hangs a flag for each state in our nation, making a colorful site.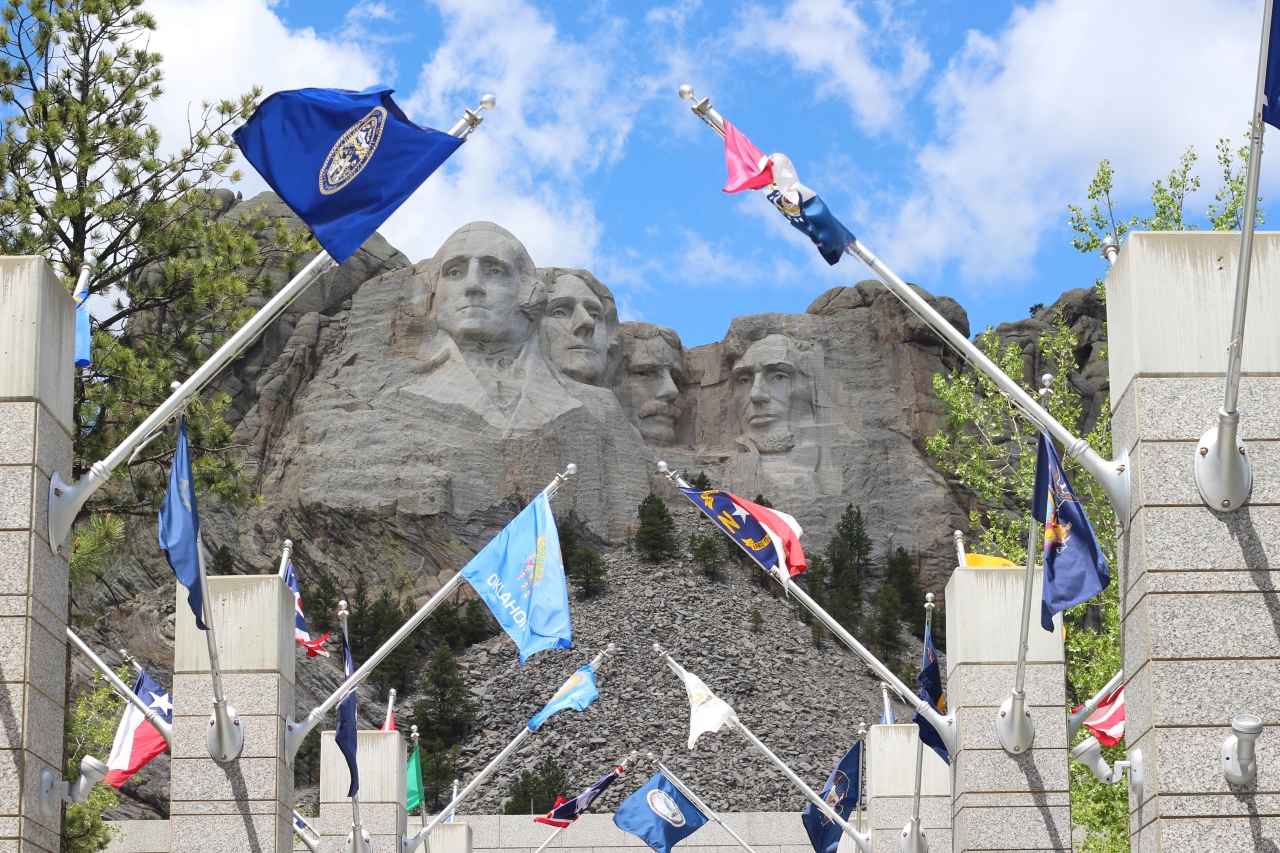 We decided to start our visit to Mount Rushmore with a walk on the Presidential Trail. This short walk takes you up to the base of the monument through some beautiful pines. You'll be treated to different views of the presidents along each turn in the trail.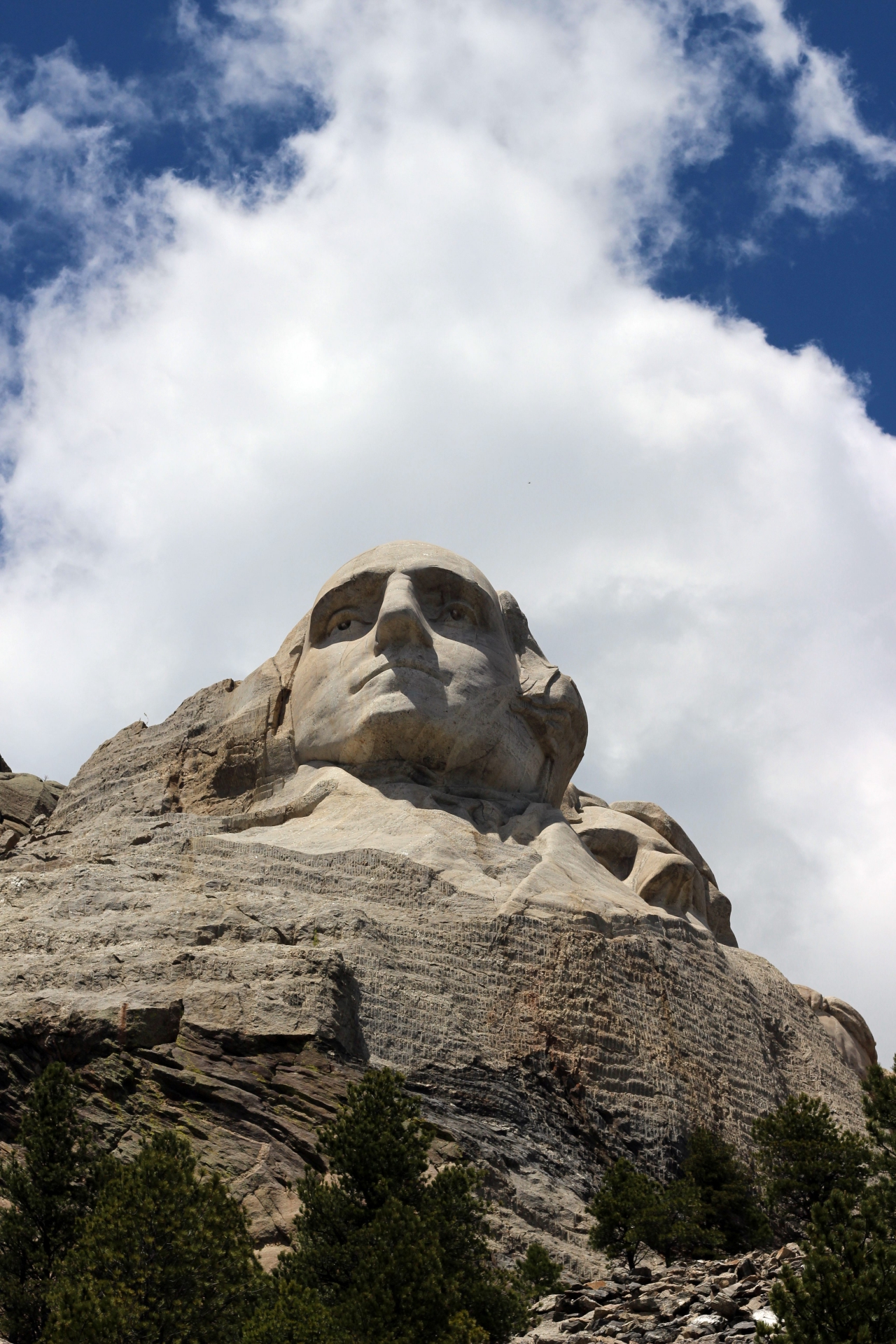 Though the trail is only .6 miles long, there is some elevation gain/loss. People who have trouble navigating stairs may only be able to complete part of the trail (to avoid most of the 422 stairs, go to the left of the monument and start at George Washington and then turn back when you encounter the stairs, if needed).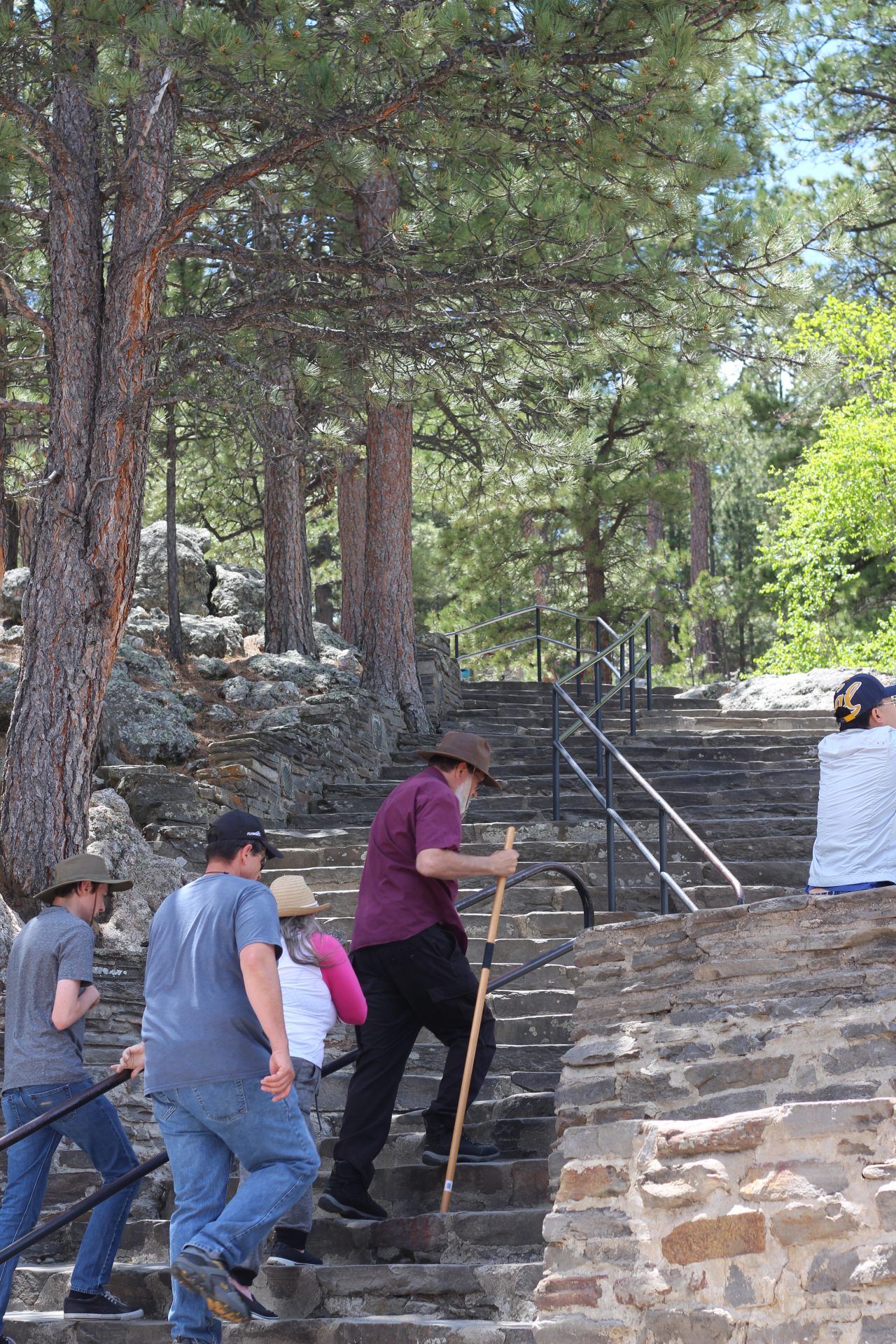 For each president, you'll find an informative sign explaining his role in history. This gave us a good chance to talk some history with our kids and to debate about which president was the greatest. I'm kind of fond of the guy my kids are learning about in this photo since he played an important role in the development of our national parks.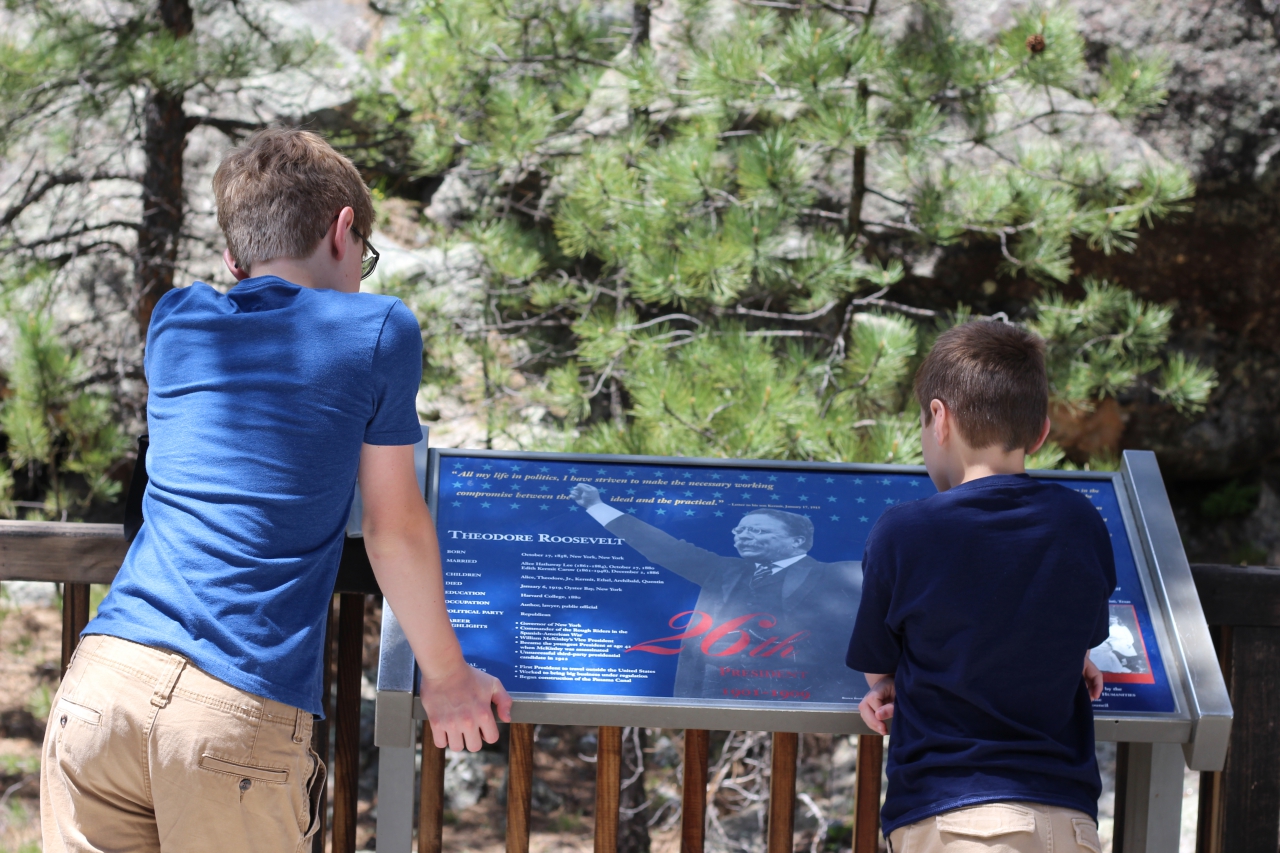 Mount Rushmore isn't without controversy. The Black Hills were supposed to remain in Native American hands for eternity; however, the treaty stating this was soon broken. To have the natural land further desecrated with this kind of monument was even more contentious.
In 2004, Gerard Baker, a Native American, was hired as park superintendent and initiated changes to bring the tribal history of the park to life. Today, visitors will find an authentic tipi village along the Presidential Trail, as well as educational signage and informative park rangers, thanks to his leadership.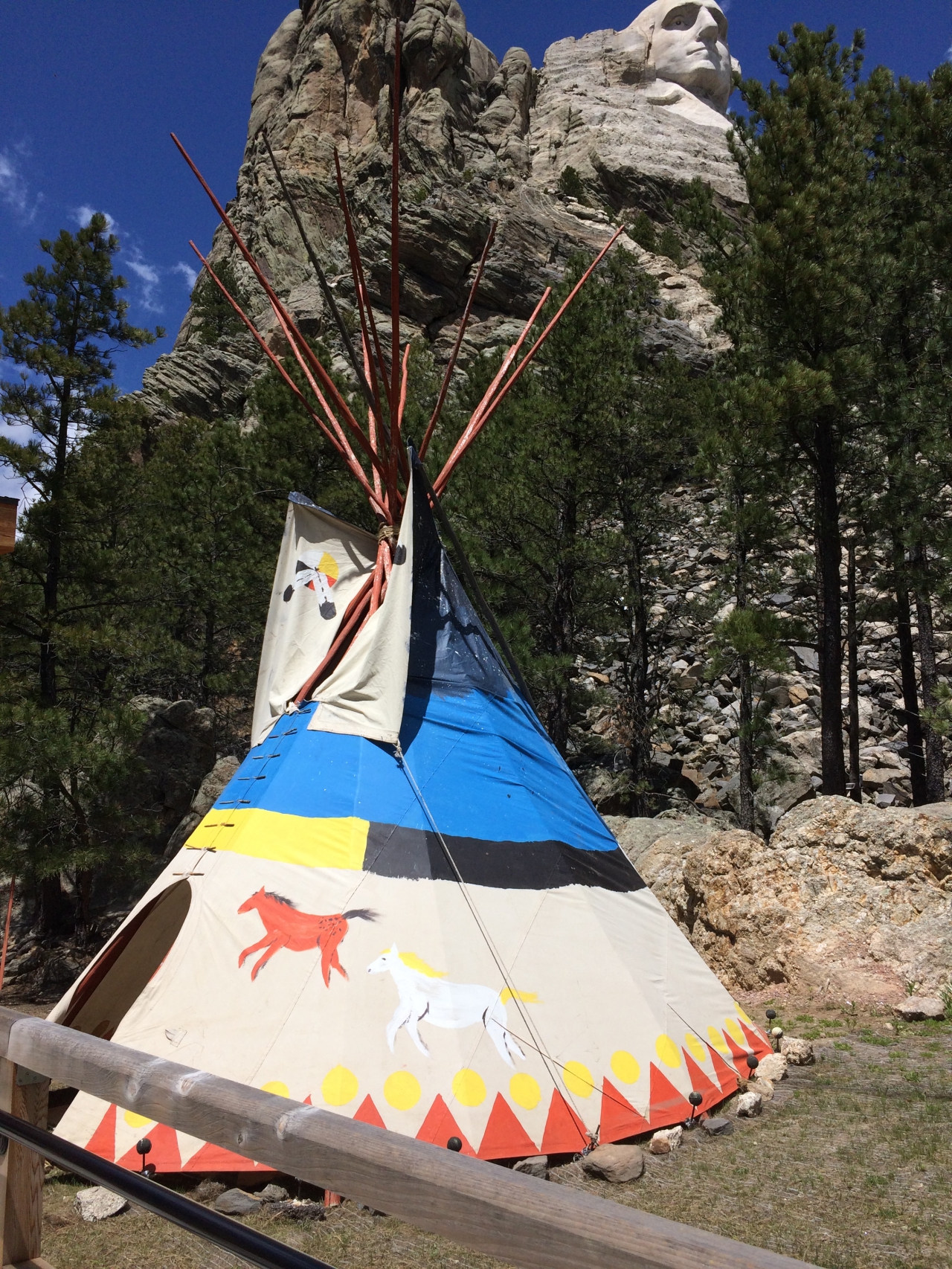 Near the end of the Presidential Trail, you'll find the Sculptor's Studio, which has Gutzon Borglum's model of the monument, along with some displays about how it was carved.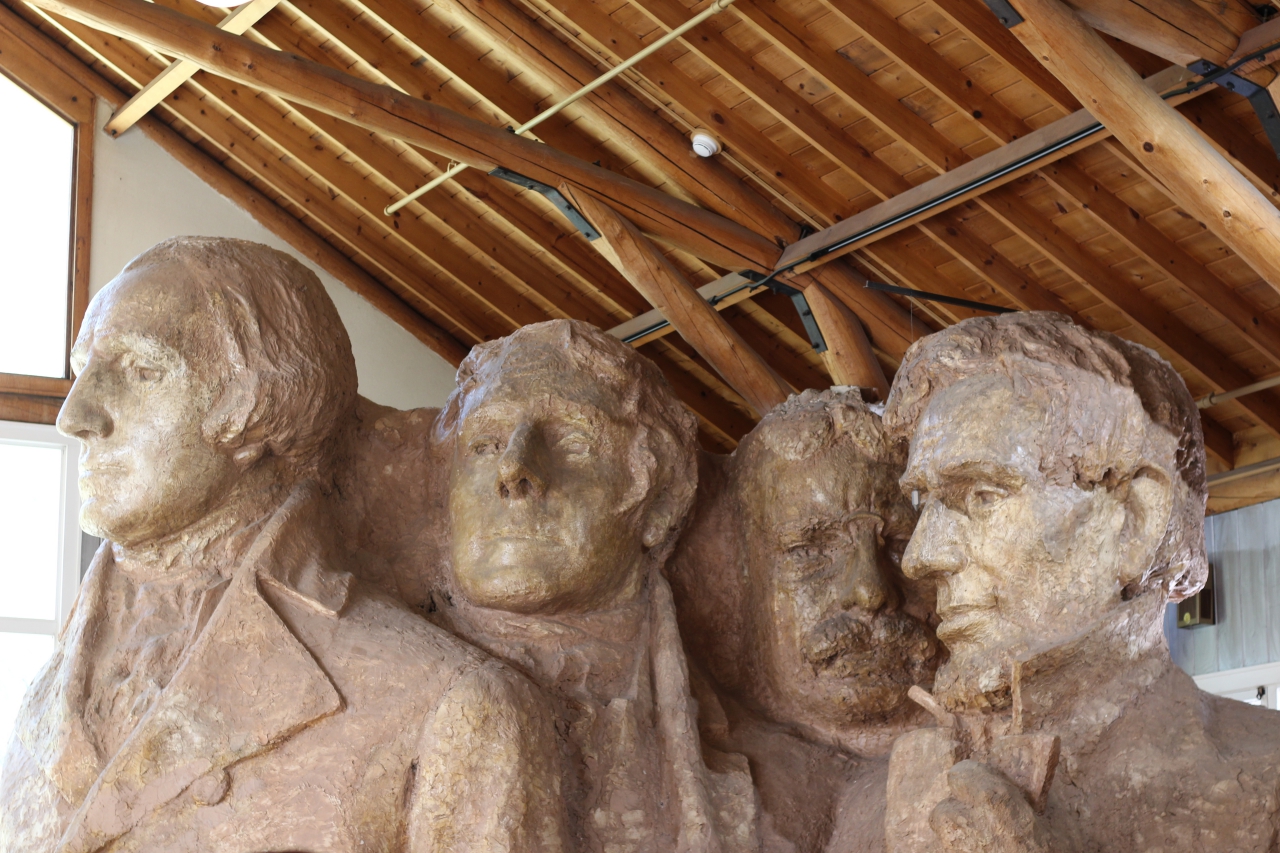 It's awe-inspiring to imagine how Mount Rushmore was constructed with the simple tools and methods of the 1920s-40s. More amazingly, there were no fatalities, despite the danger of the work. Mount Rushmore was never completed to Borglum's original plans. The United States headed toward World War I, diverting money from the project, which officially wrapped up in 1941.
Important Tip: The Sculptor's Studio might be the only place in the world where you can pick Abe Lincoln's nose.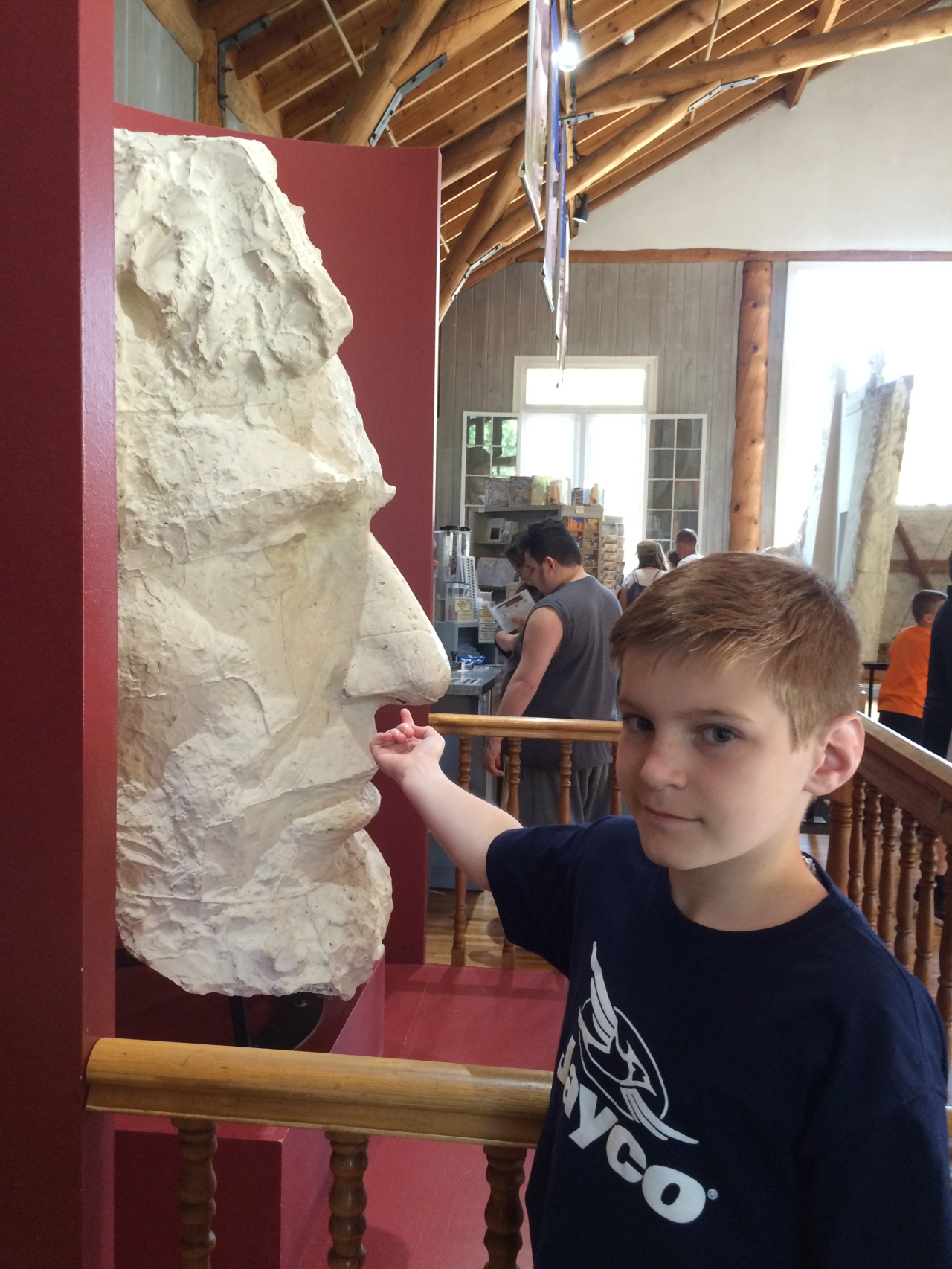 As you leave the Sculptor's Studio, there is another great spot for taking photos with an unobstructed view of the memorial. Maybe one of these kids is a future president.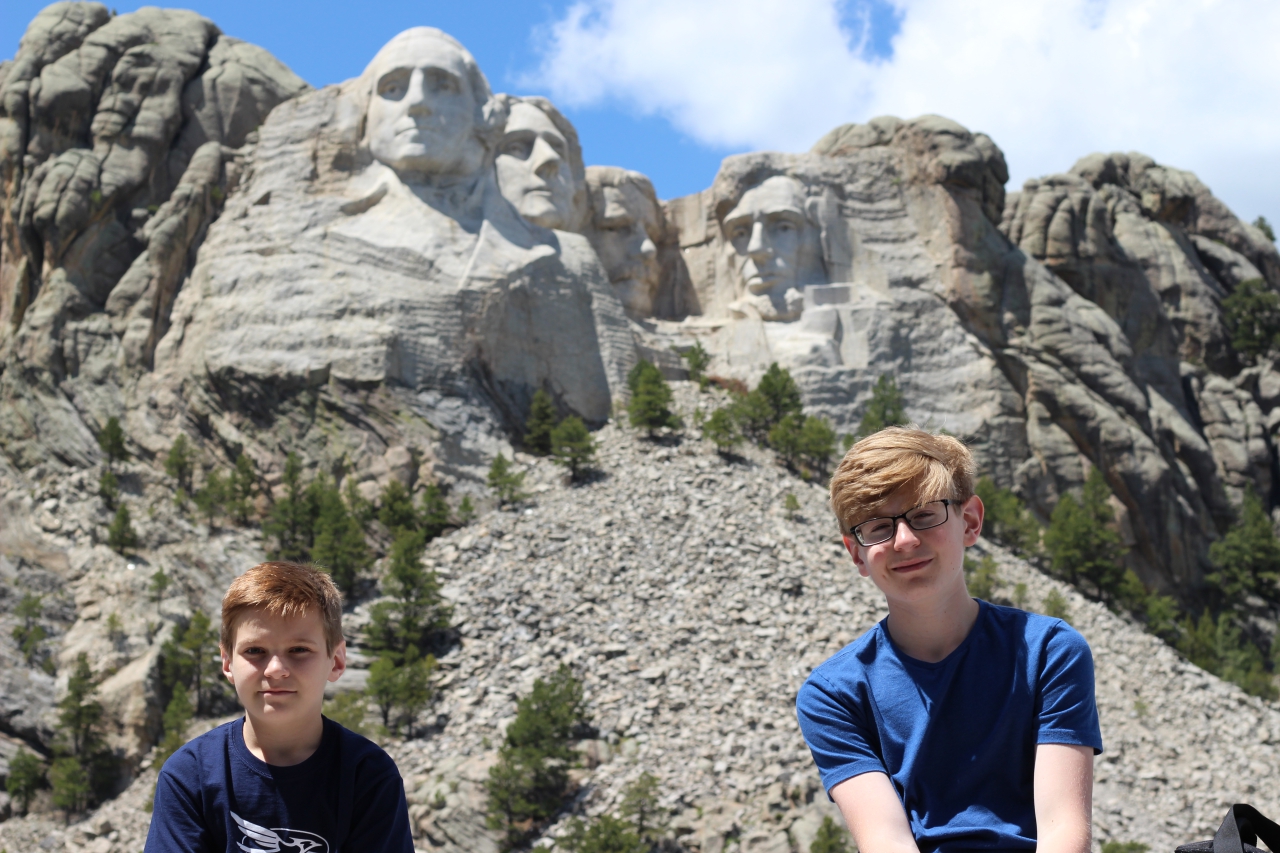 The Presidential Trail takes you back to the main entrance, where you'll find the visitors center. You can check out more informative displays and watch a documentary about the monument here. In the evening, people line the nearby benches to watch the evening lighting ceremony.
As we headed into the visitors center, I noticed my son looking out one of the windows, which made me remember a photograph I had seen at the Open Road exhibit at the Crystal Bridges Museum of American Art.
Lee Friedlander took this photo of tourists looking out at the monument in 1969: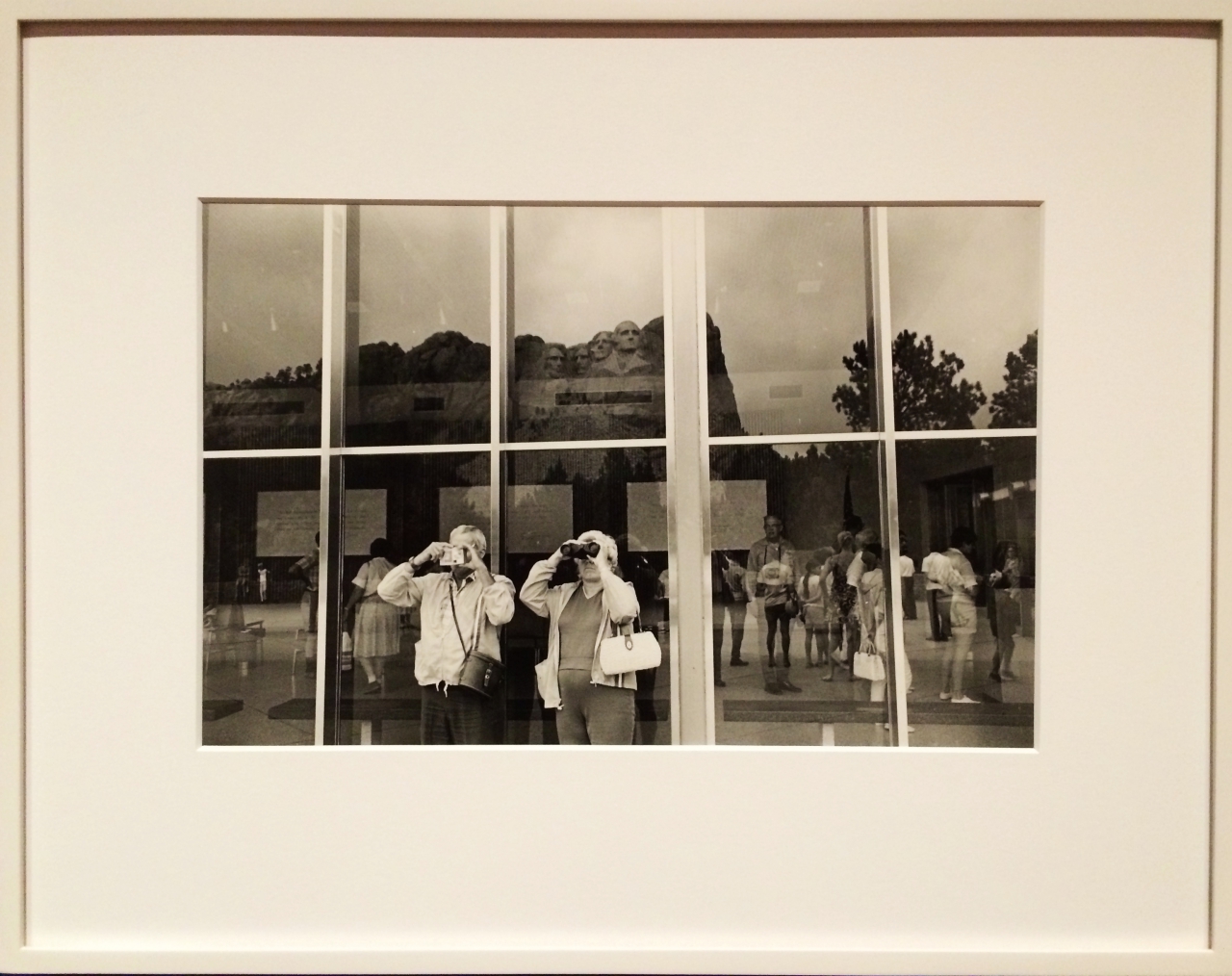 And here is my 2016 interpretation of my son looking out: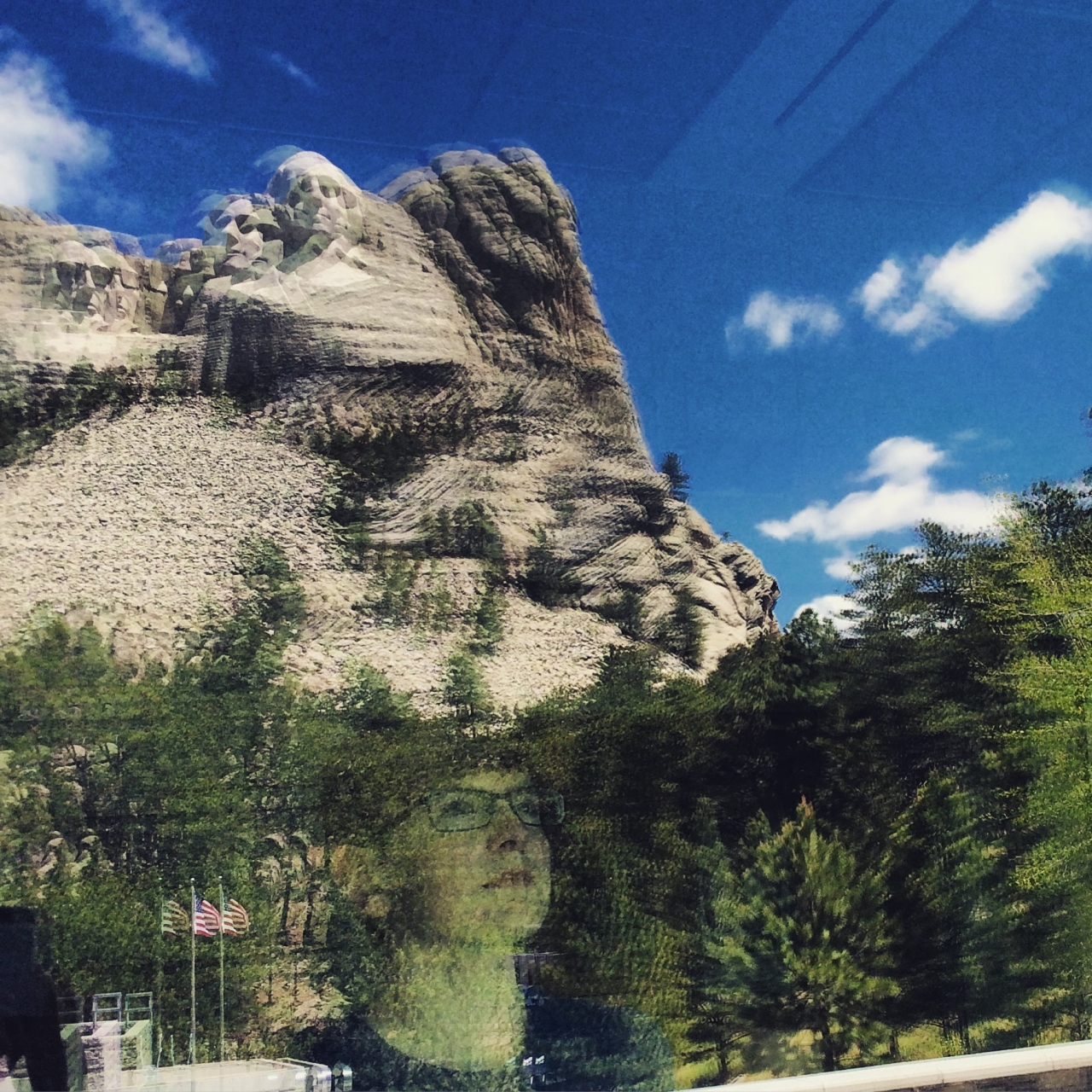 My younger son couldn't leave Mount Rushmore without a handstand photo. On this trip, it was his mission to do a handstand in front of all the famous things. So, we spent a lot of time kneeling down, trying to capture the perfect shot of him at each monument. Hopefully, this will be a priceless memory for him!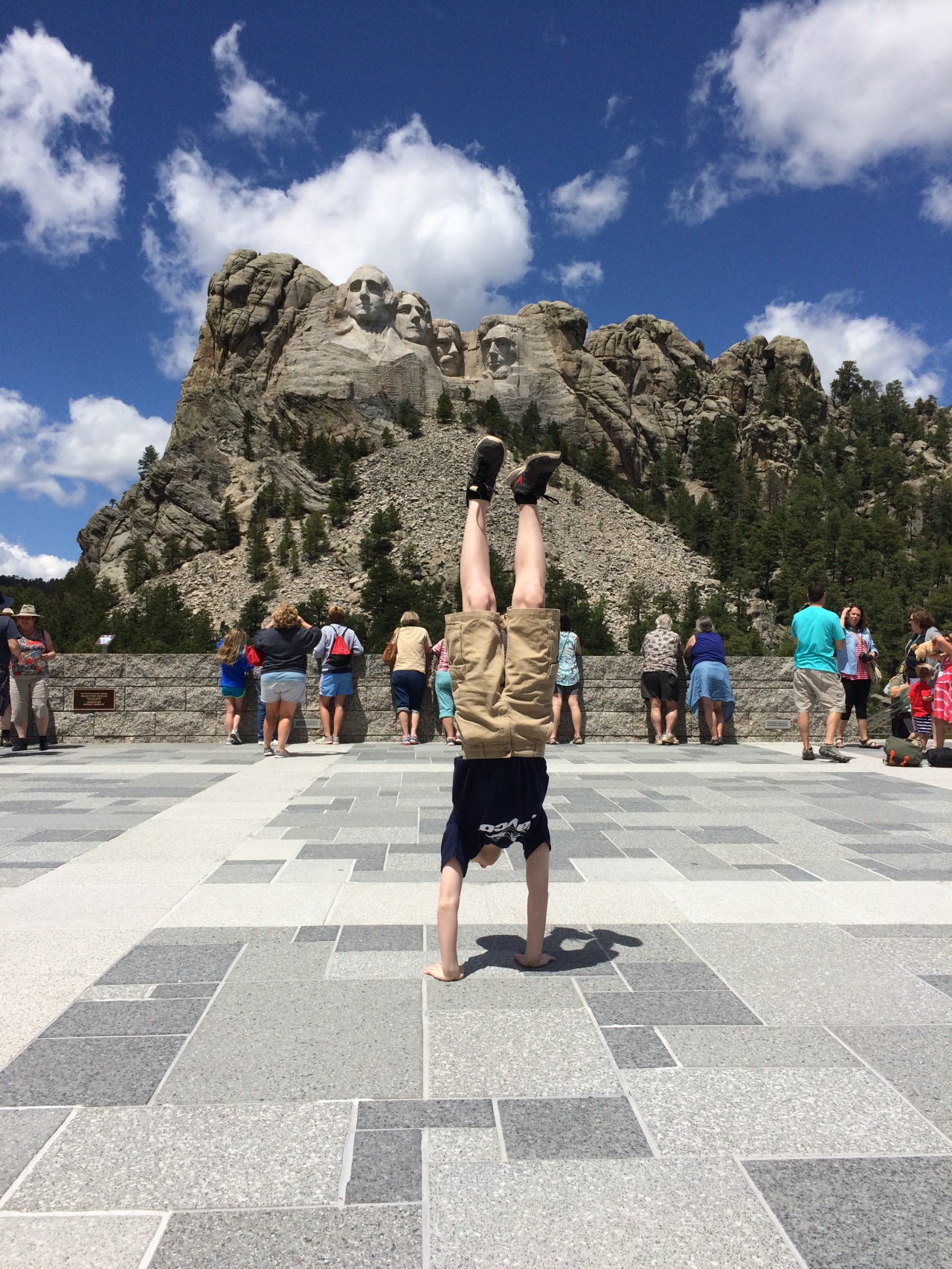 Crazy Horse Memorial
In response to the controversial history of Mount Rushmore, Henry Standing Bear, a Lakota elder, wanted to see a memorial built in honor of a Native American leader. He chose the renowned warrior, Crazy Horse, as the figure for the monument, and in 1939, he chose Korczak Ziolkowski as the man to complete the mission.
Like Mount Rushmore, the Crazy Horse Memorial is an impressive feat. You can see it from miles away rising over the Black Hills.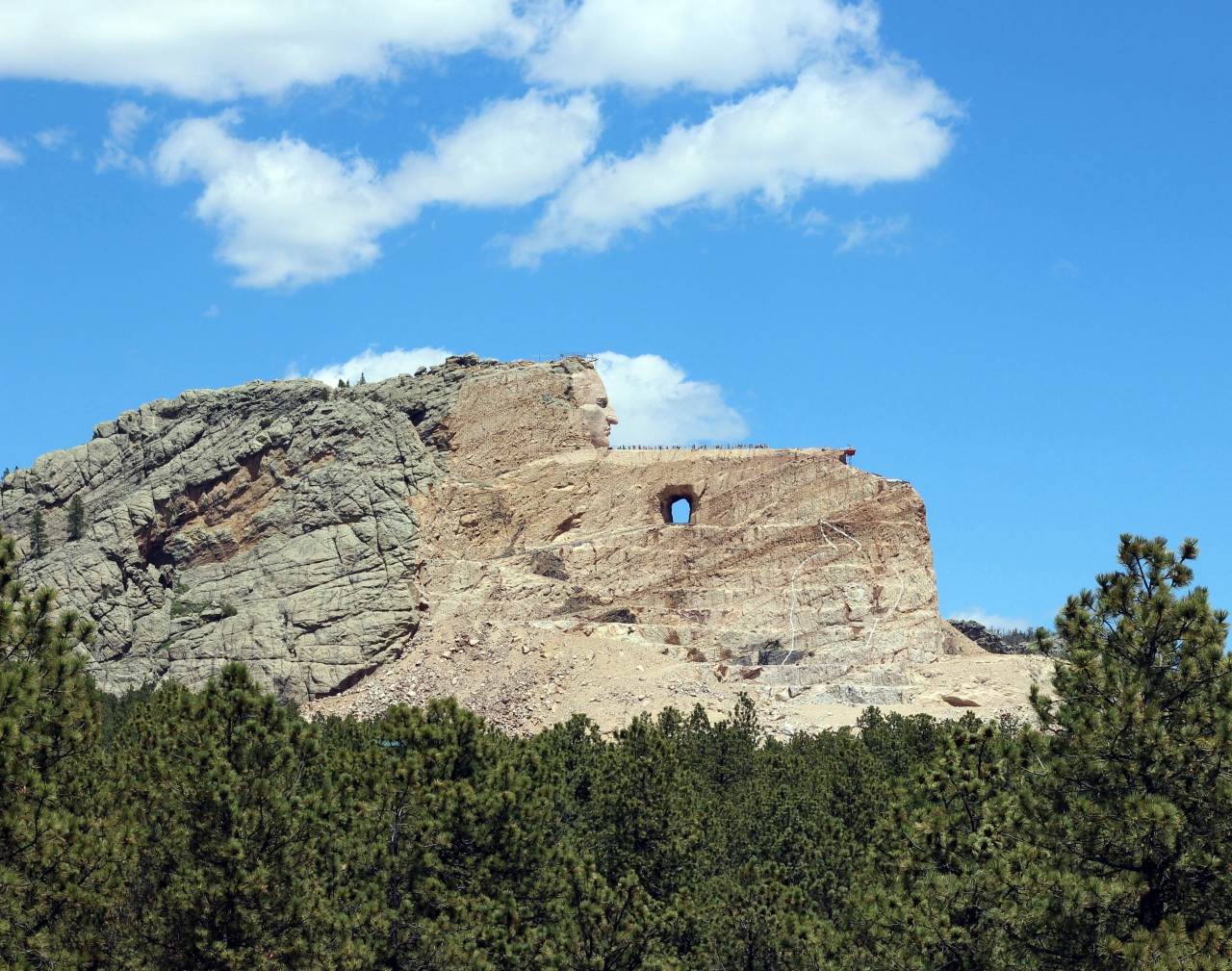 Despite the fact that work has been ongoing for over 60 years, carving on the monument is far from over. In fact, visitors can take a bus tour right up to the carving site to see the progress in action (for an extra fee on top of the pricy admission). Unfortunately, we were unable to do this due to a special event being held the day of our visit.
On the viewing platform, we were pleased to find a carving of what the monument will look like when completed (with a view of the actual work in the distance).
In addition to the monument itself, visitors to Crazy Horse will find a museum of Native American artifacts and educational displays. Tribal artists and crafters are invited to spend the summer on the grounds, offering their goods for sale and sharing their stories. You can also tour the sculptor's house and see more of his artworks (this part of the grounds felt a lot like Graceland to me).
In our visit to the Crazy Horse Memorial, we were a little surprised to find it a monument to the carver, Ziolkowski, as much as to Crazy Horse himself. The film explaining the monument's history is mostly about Ziolkowski. It is admirable that his family has continued the work on the monument, long after Ziolkowski's death, without accepting public funds; however, we wondered if this was what tribal leaders had in mind for their homage to Native Americans.
We returned to the grounds for the evening laser light show (included with our admission). While this was kind of fun to see, it also spent about as much time honoring Ziolkowski as Crazy Horse. Our family found this quite humorous. We also rolled our eyes when the presentation transitioned a little too quickly from presenting the hardships faced by Native Americans to blasting Lee Greenwood's song "Proud to be an American." Given our role in the tragedies perpetrated by Americans upon the native tribes, it was odd for the display to so easily mesh the two.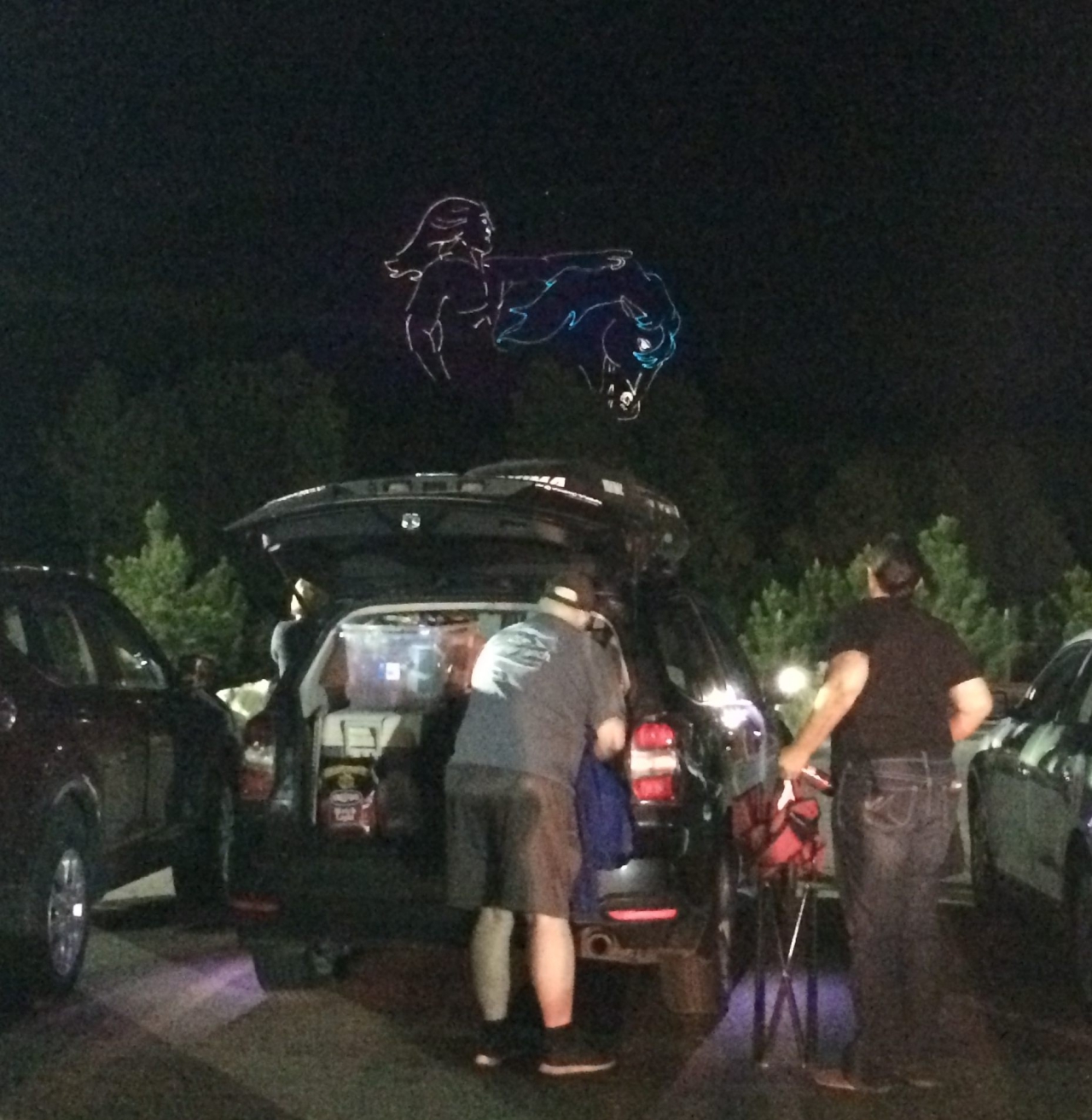 Overall, we found this monument a little expensive (at $28 per carload) and a little schizophrenic in its message; however, we can't say we had a bad time. It was definitely quite entertaining.
When you visit the Crazy Horse Memorial, you'll be close to the charming small town of Custer. It has that old-timey Western feel, making it a great place to stroll the streets.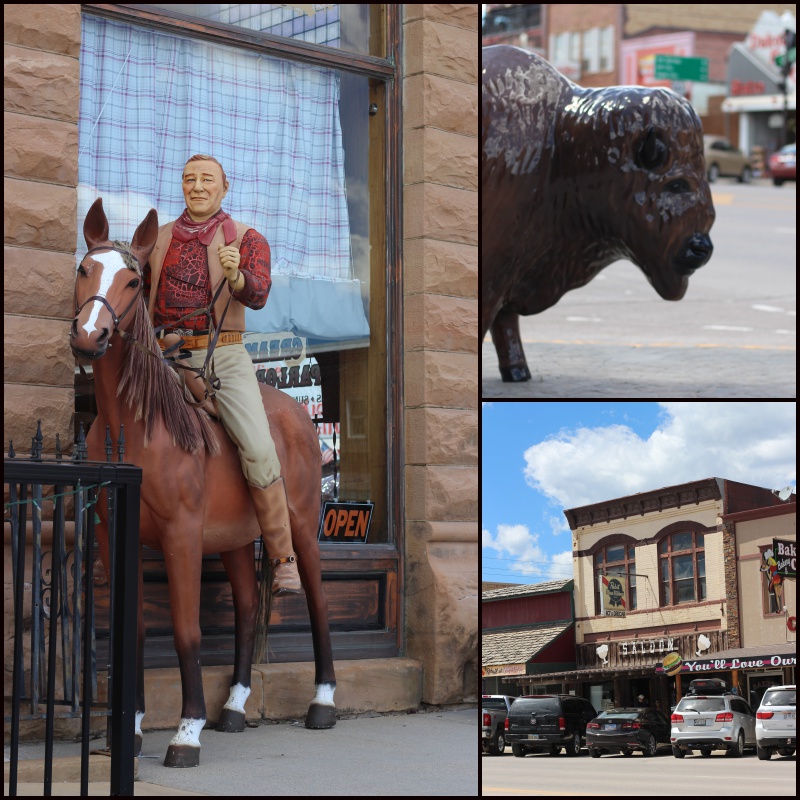 Alpine Slide in Keystone
For something completely different than touring monuments, we decided to check out the Alpine Slide in Keystone. Our boys had ridden a similar slide in the Rockies several years ago, and it was one of their favorite memories of the trip. We always try to balance our kind of fun with their kind of fun.
In addition to being home to Mount Rushmore, the small town of Keystone is packed with a bevy of tourists attractions that have risen up around the national memorial over the years.
If you've never ridden an alpine slide before, you must know it is two fun things packed into one. You first get to ride up the hillside in a ski tram, and then you slide down.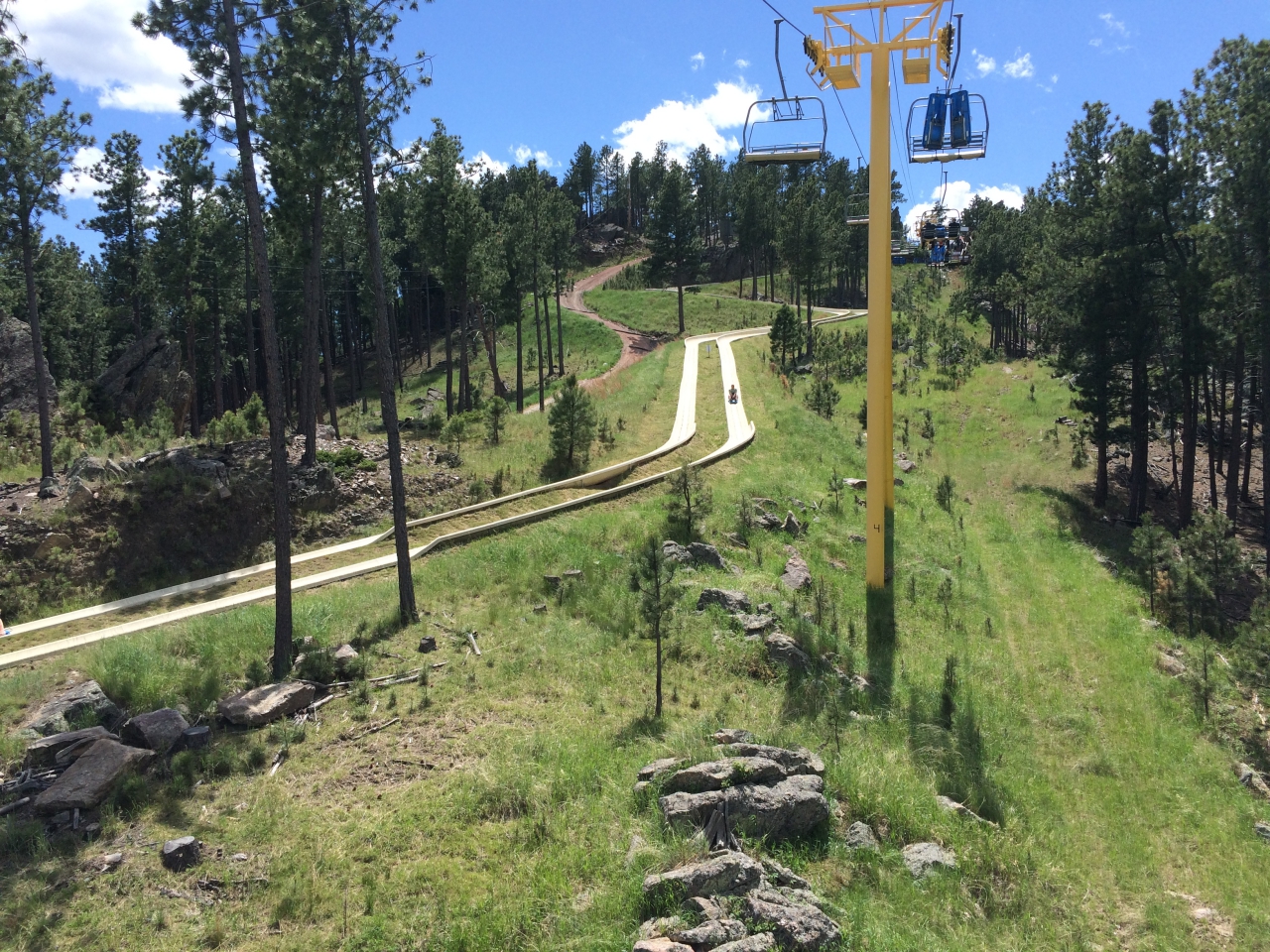 The Keystone Alpine Slide had great views of the town below and the surrounding Black Hills. If heights make you nervous, this is not the activity for you.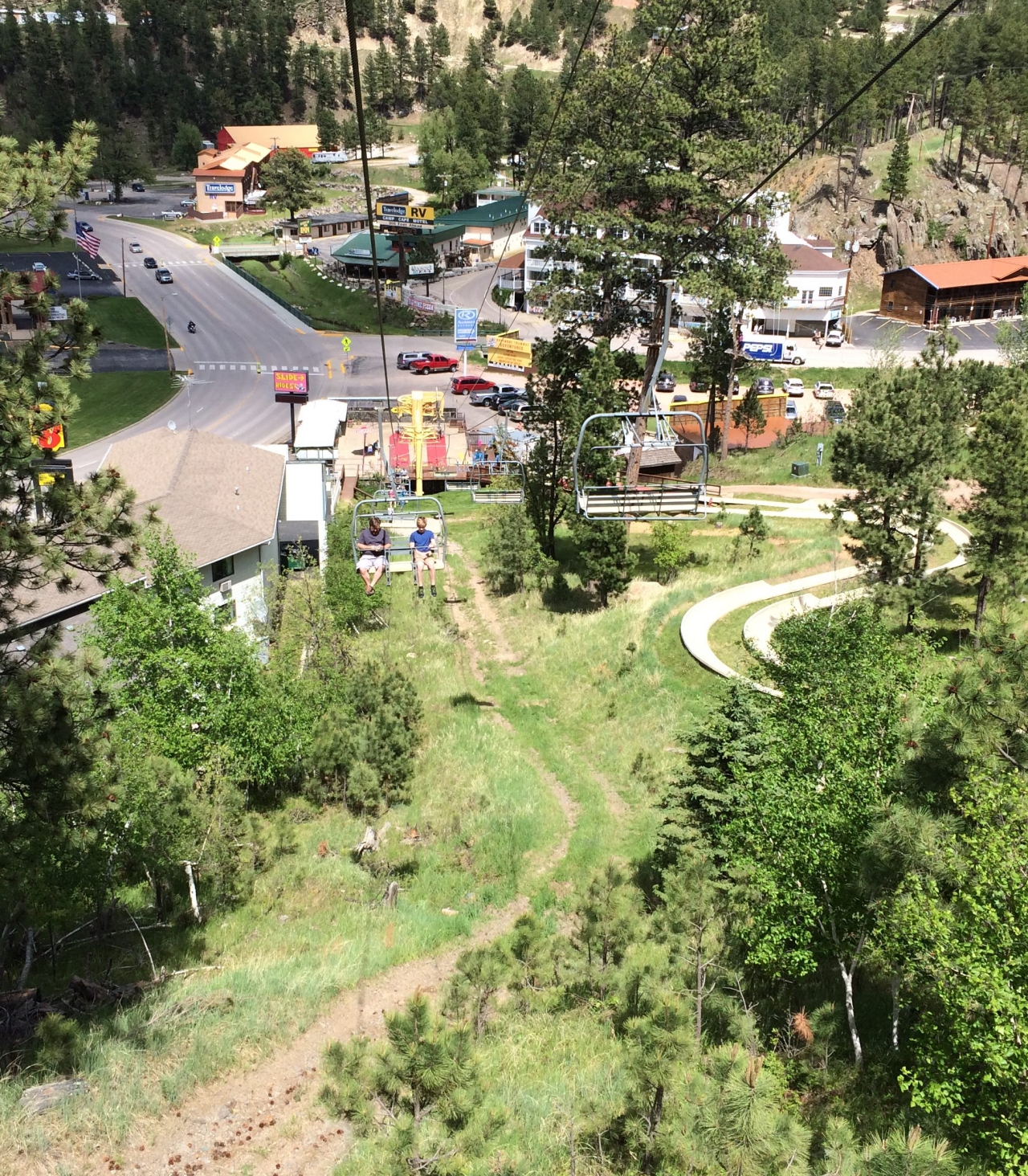 Once we reached the top, we noticed Mount Rushmore far off in the distance. The Black Hills offer truly gorgeous scenery.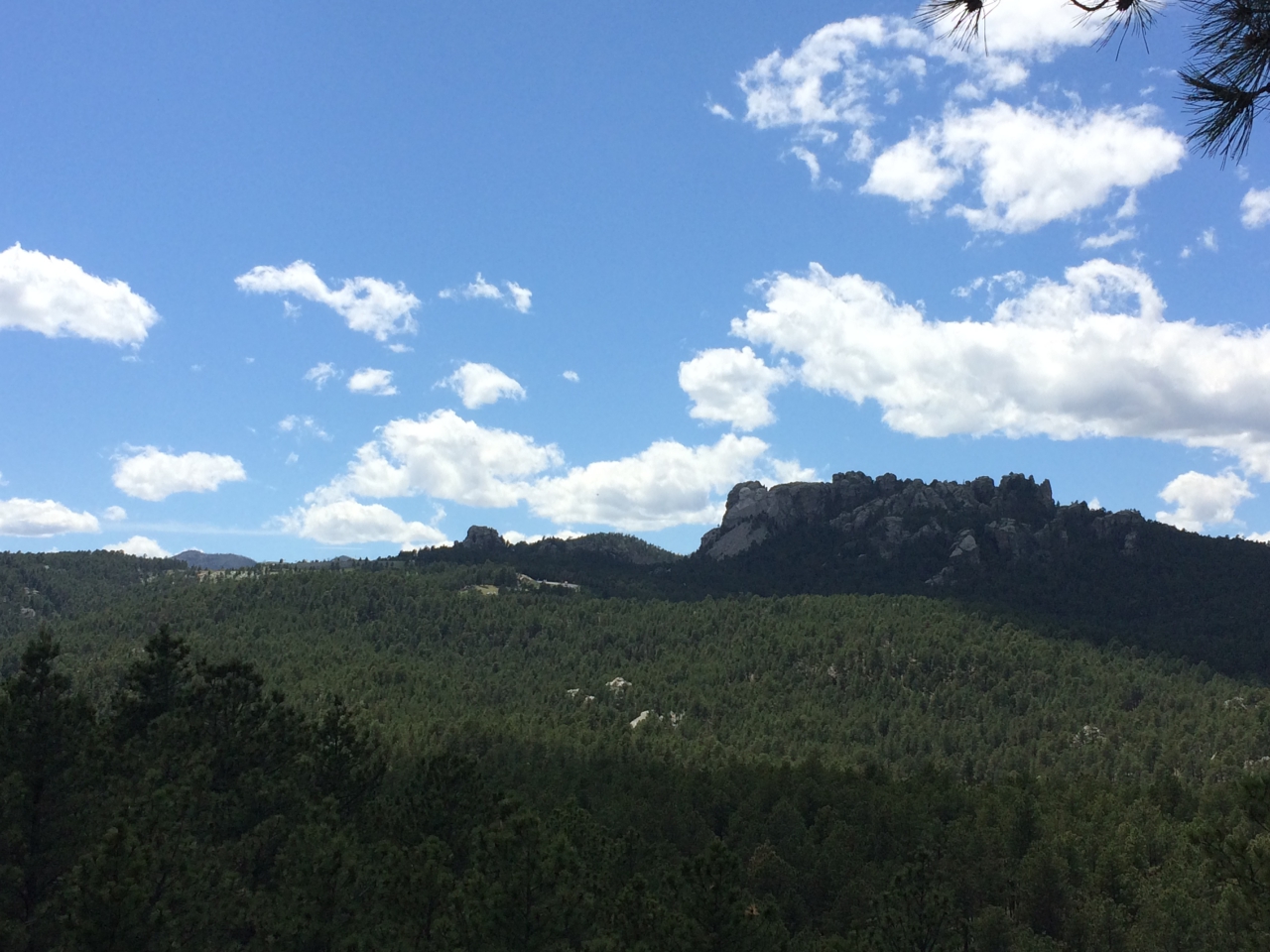 Pretty soon, it was time to zoom back down. Luckily, these sleds have brakes, so if you want to enjoy a leisurely journey, you can do that, too. Of course, our boys wanted no part of that.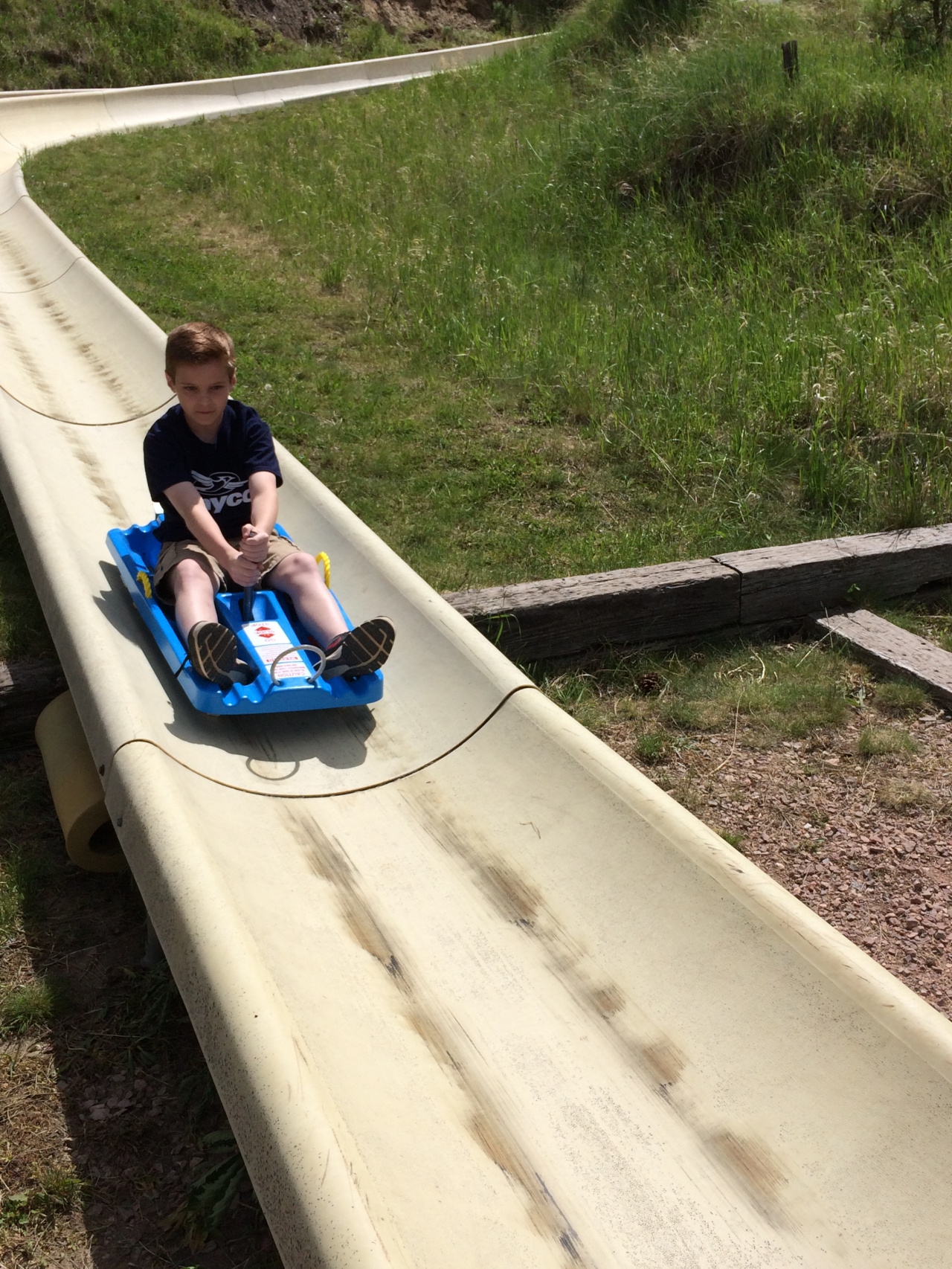 We wrapped up our visit to Keystone with a stop for ice cream before returning to our lovely campsite at Rafter J Bar Ranch to plan out the rest of our Black Hills journey.
Trip Planning Tips
Entrance fees to Mount Rushmore are not included in your annual NPS pass, if you have one. They get around this by saying they are charging for "parking" (at $11 per carload), which I thought was a little chintzy compared to the other NPS sites. C'mon, Mount Rushmore!
There are a lot of family attractions spread out through the Black Hills. Hill City, Keystone, and Custer are three small towns to explore. You can find natural attractions or total tourist traps–whatever you enjoy! Be sure to get a visitors guide to see what else to put on your list.
Rapid City is the closest large town in the area, offering a Walmart and other major stores, making it a good place to restock your supplies. It's around 30-40 minutes from these other small towns.
Find out about more of the places we explored in the region in the second part of this post: Custer State Park and More: Black Hills Part II.
P.S. You can hear more about our trip to the Black Hills on the Campground of the Week podcast. Check it out by clicking here!
Find Travels with Birdy:
Share this post: