Planning a College Tour Road Trip with an RV
If you have a high school junior or senior, college tours may be on your to-do list. While campus visits might not be a traditional vacation, you can plan an RV college tour road trip that will allow you to visit schools and spend time with your college-bound kid. That's a win-win!
How do you manage several college tours during a single trip? What does the application process look like for elite colleges? Where can you camp near campus? I'll share our story of navigating this wild journey.
The main mission of our Birdy Goes East trip was to tour colleges on the East Coast. Our son was heading into his senior year, and we wanted to explore some aspirational choices. Plus, we were eager to explore a whole new region. We built our route around the schools we wanted to see and added in some sightseeing spots to make it more like a traditional vacation.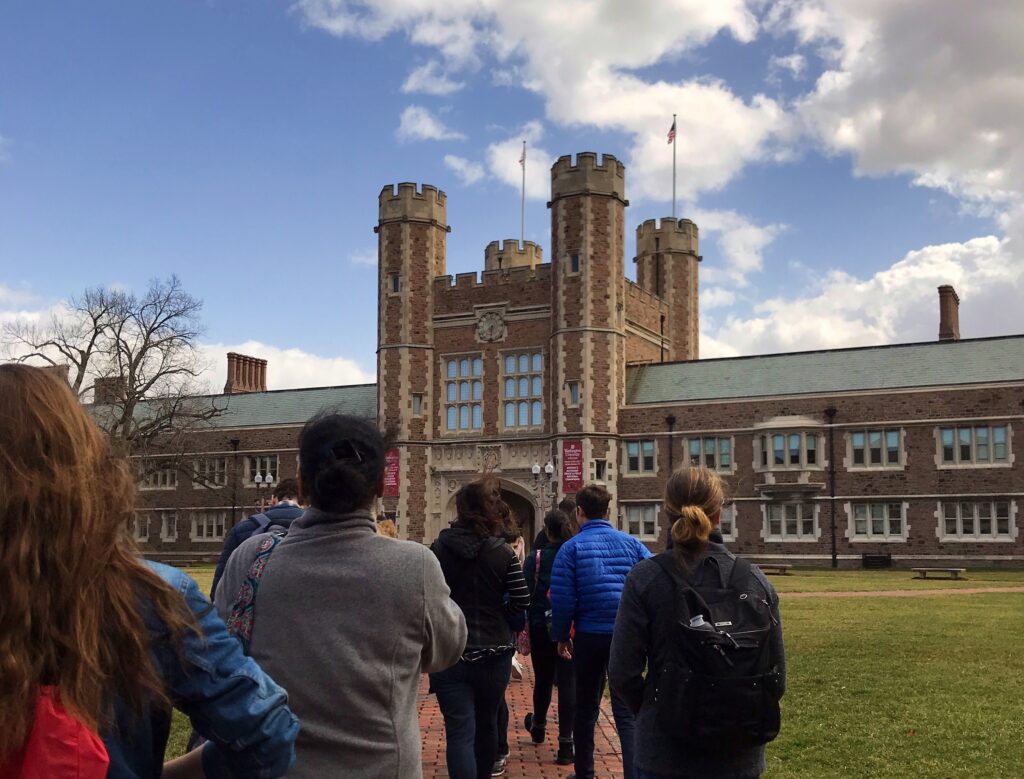 The Stressful College Admission Process
I was a first generation college student who went on to earn a doctorate. After getting three degrees, I thought I was prepared to help my son navigate the application process. Unfortunately and fortunately, he set his sights higher than I ever had. Applying to his colleges was a whole different experience than my own.
Admittedly, we knew his chances of getting into an Ivy League school were very slim. He's an ambitious kid who was born with a good brain. And, he's done some neat things through the years. Ultimately, we believed he had a shot, even if it was a narrow shot.
Our goal for our Ivy League RV road trip was to help him decide which dream schools to apply at, and we specifically wanted to pick a target school for the Early Decision round. Applying ED sometimes gives you an edge, but you can only apply at 1-2 colleges during this round. And, if you get accepted, you are obligated to accept the admission and are forbidden from applying elsewhere. If you apply ED, you have to strategize.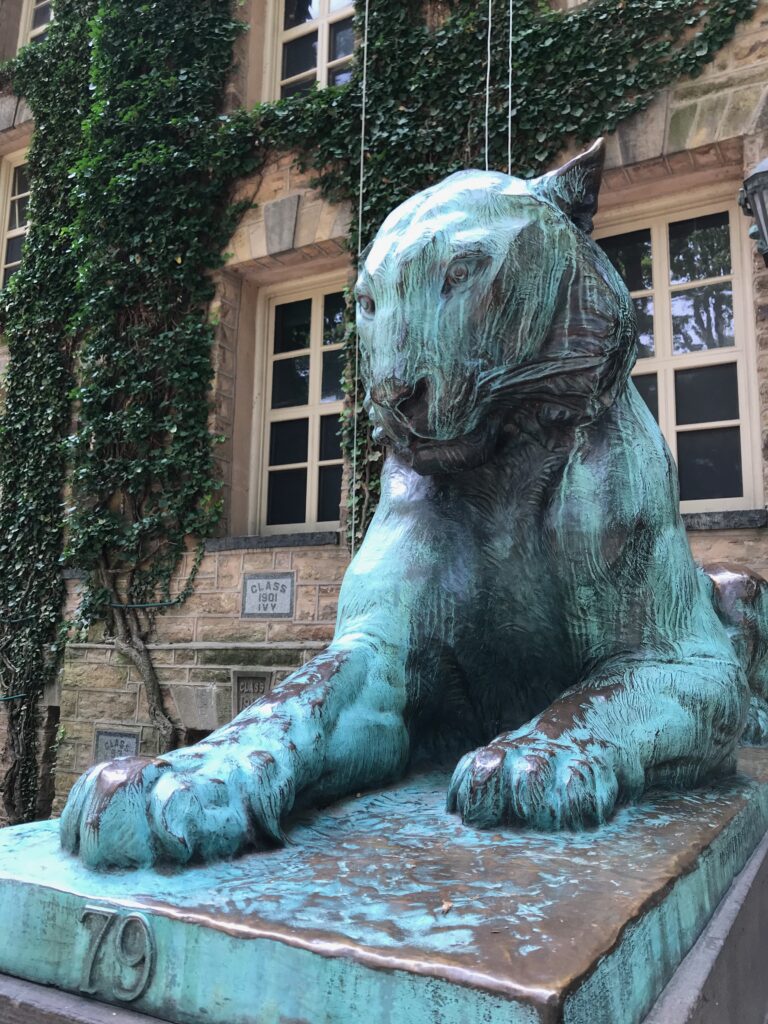 After all of our tours, our son ultimately applied ED at a non-Ivy (Northwestern University). He wasn't accepted during the ED round and went on to apply at 14 other universities (including several of the schools we had toured) before being accepted at Northwestern during the regular admissions round.
The college admissions process was long and stressful, but our Ivy League RV trip was definitely the best part!
10 Tips for Planning College Visits with an RV
If you are planning to tour some colleges with your RV in tow, these tips may help:
1) Some colleges are located in places with great campgrounds nearby, while others are not.
The biggest problem in planning a college tour RV road trip is deciding where to stay for each location. This is especially difficult if the college is in an urban area. My companion post shares some great campgrounds near the Ivies.
2) College tours often take half a day and often start early in the day.
It is important to select a campground that makes it easy to get to the college in a timely manner in the morning. Also, you may need to plan to camp for 2 nights for a single college visit, unless the timing works out to move to your next location immediately following a visit. If you do more than the standard visit, you'll be on campus most of the day. It's tricky to set the itinerary, but you have to plan ahead in order to book reservations.
3) Check the drive time from the campground to the campus during rush hour ahead of your visit.
When you generally open up Google Maps to get a time estimate for a trip, Google Maps will check the time based on current traffic. If you'll be traveling to an urban campus during rush hour, you need to account for that. You may find your travel time doubled or tripled!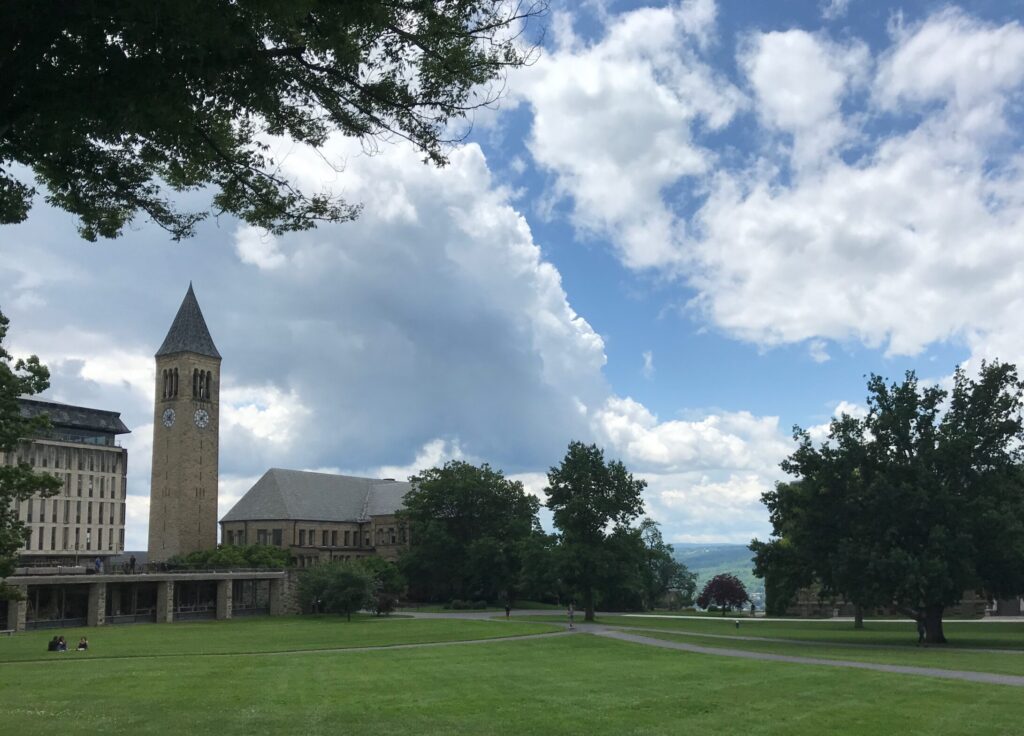 4) Think about the parking logistics, especially if you are driving your RV to campus.
Some colleges are gracious about offering free parking and free visitor passes to a great lot, while others leave you on your own. You may find yourself needing to walk 10-15 minutes to the tour location. If you have a motorhome or will have your trailer in tow, you need to contact the college to ask about parking onsite. Some universities are located in dense areas, which makes driving and parking more challenging.
5) Don't miss out on the formal tours!
Formal tours really help you get a sense of the university and whether or not it might be a good fit. Also, if you can get a specialized tour of your student's program of interest, do it! At Northwestern, we did the engineering college tour and saw the student business incubator and the huge machine shop. Those experiences left a major impression and really helped us understand what opportunities the university offered. Plus, many college applications ask students to submit an essay explaining why they want to attend the university, and they'll have more specific items to discuss if you've toured the program facilities.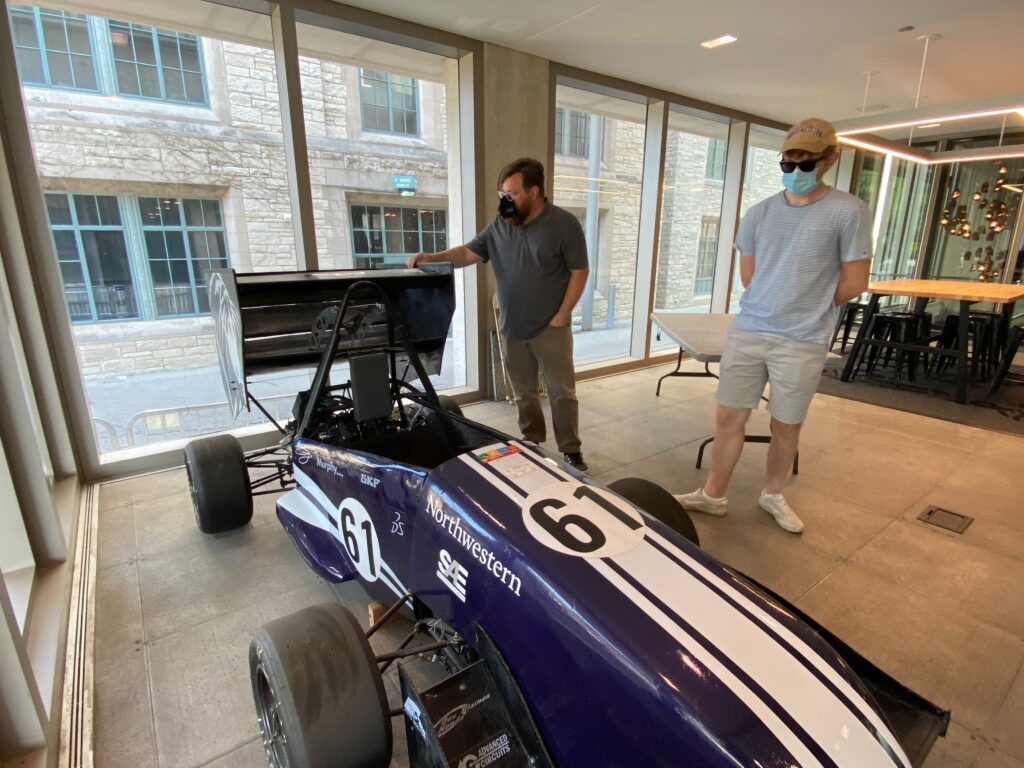 6) Reserve your campus tours well in advance.
Believe it or not, college tours can "sell out." They have limited spots for each tour, so you need to watch for tour dates and times to be posted and make your reservations as soon as you know your schedule. For RVers on a tight schedule, this is especially important. College tours may open 3-6 months in advance–or more.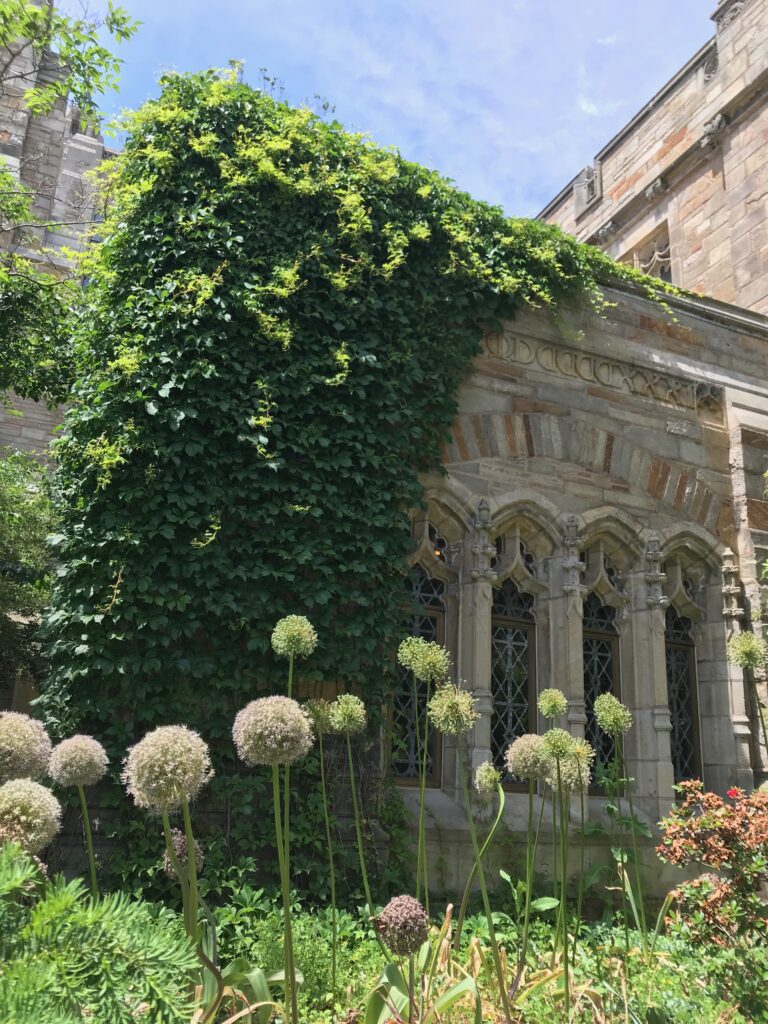 7) Your impression of a college will be based on some factors that may or may not truly represent that university.
When touring, your impression may be altered by the weather, by your tour guide, and by the timing. If you end up walking the campus in the rain, it's hard, but you have to try to imagine it on a nice day. Similarly, if you are touring in the summer, you'll find empty campuses, devoid of students, which may give a weird vibe. We also found ourselves swayed by the tour guides more than we thought we would. At one university, our guide was a lot like our son, making it really easy to imagine him there.
8) Start the college tour process early.
We did our big Ivy League tour the summer before my son's senior year, which left us little time to visit many other colleges. We were hopeful he would get some acceptance letters before his senior spring break, which would have given us a chance to visit some true contenders (which DID happen, but the COVID pandemic cancelled that trip, leaving us super worried he wouldn't get into any of the schools he had actually toured). Luckily, it all worked out, but we wished we had toured more options.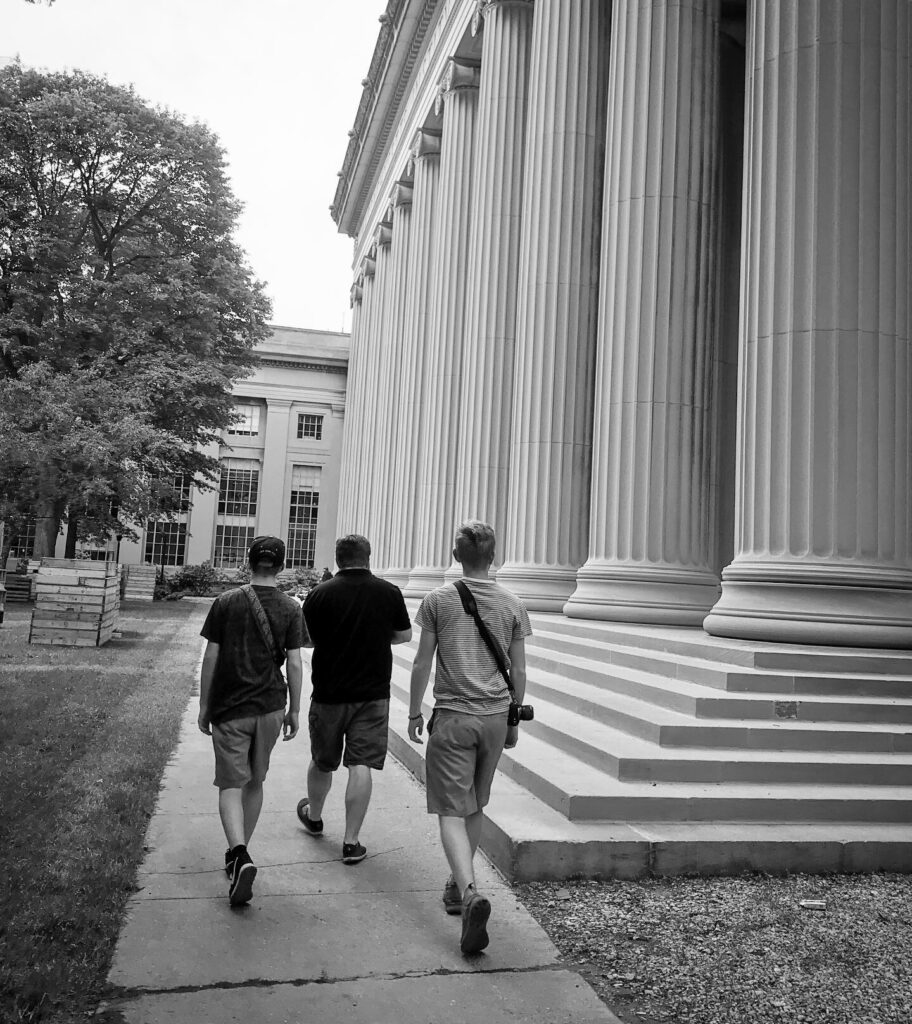 9) If other family members are going on this trip, make sure to add in fun stops everyone will enjoy.
While we visited 7 colleges on our East Coast tour, we also made time to explore Boston, Cape Cod, NYC, and more! My husband and younger son weren't nearly as interested in college tours, and we were lucky to have enough time off of work and school to make this a full vacation. Also, colleges primarily offer tours on weekdays, leaving you the weekend for other sightseeing. Finally, spending time off campus is almost as important as touring the university grounds. Try to get a feel for the surrounding area.
10) Be sure to note that the COVID-19 pandemic continues to affect college tours.
Our experience was pre-pandemic. Since then, schools have cancelled tours…and reopened…and sometimes cancelled them again. It's an ever-evolving situation. Be sure to check ahead of your tour to make sure it is on track to happen and to see what mitigation efforts are in place (you may be asked to wear a mask). If campus tours are campus, be sure to look into electronic alternatives. While they can't replace the full experience, you can find great videos and online tours.
Final Thoughts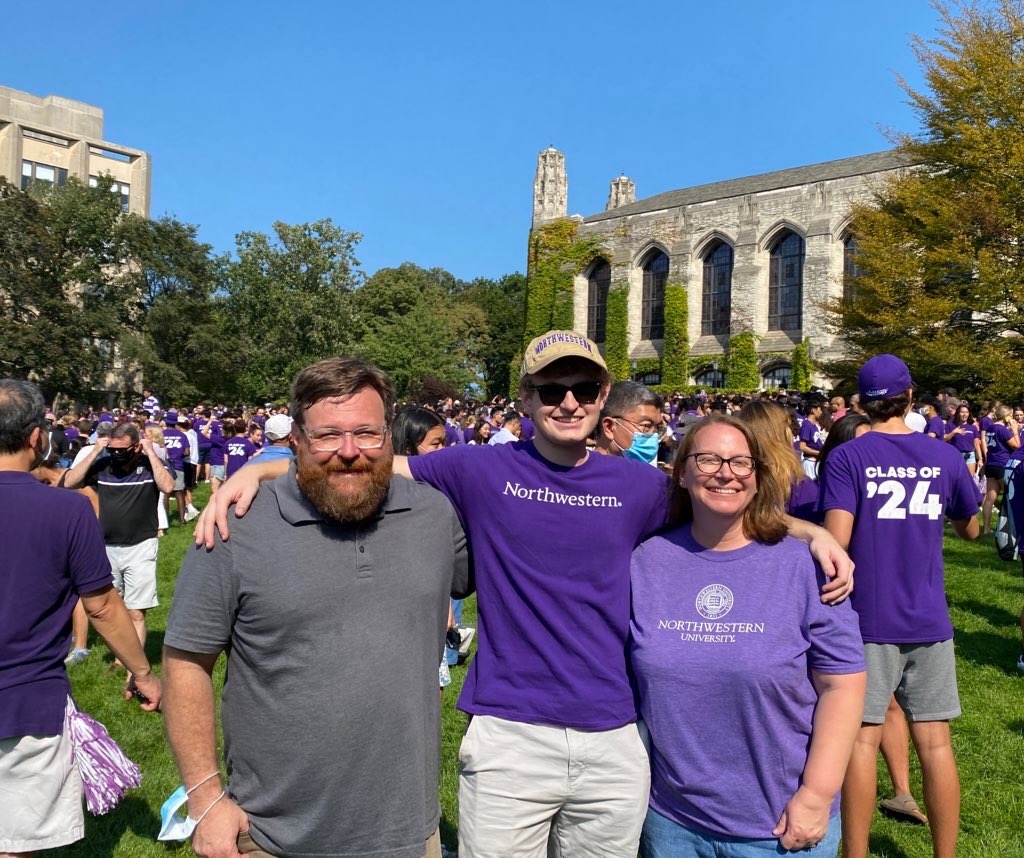 Our philosophy was "aim high, and you'll land somewhere great!" And, our son did! While he didn't ultimately get into the Ivy League schools from our big college tour RV road trip, we had a fun trip and enjoyed seeing a whole new region of the U.S. Had the COVID pandemic not interrupted, we would have toured a few more universities after he received his acceptance letters, too.
Most importantly, our college tour road trip was a good chance to spend time with our boys, knowing we were counting down a limited number of days left with them both at home. It's surreal to be looking back on this trip as our son is now in the middle of his sophomore year at one of those universities we toured so long ago. And, it's time to start this process over again with our younger son.
If you have a student applying to elite colleges, please feel free to contact me. It's a wild process, and we learned a lot along the way! It's both stressful and exciting, but chances are, your student will land at a place that is a great match for him or her, which is the most important part.
If you are planning to tour Ivy League schools, check out my companion post all about RV parks near Ivy League schools.
Find Travels with Birdy:
Share this post: