RV Parks Near Ivy League Schools
If you have an highly aspirational high school student AND an RV, this post is for you! We took our son on a grand tour of several Ivy League schools–and we learned a lot along the way. Many Ivy League schools are in urban locations, which can make it more challenging to find campgrounds and parking nearby. But, with a little planning and research, you can successfully plan an RV tour of Ivy League schools.
The companion piece to this post includes 10 tips for planning college tours with an RV. Be sure to check it out! After figuring out a college tour game plan, you next need to decide where you'll stay. If you plan to tour those elite East Coast schools, here are five campgrounds located near Ivy League universities.
RV Park Near University of Pennsylvania in Philadelphia, PA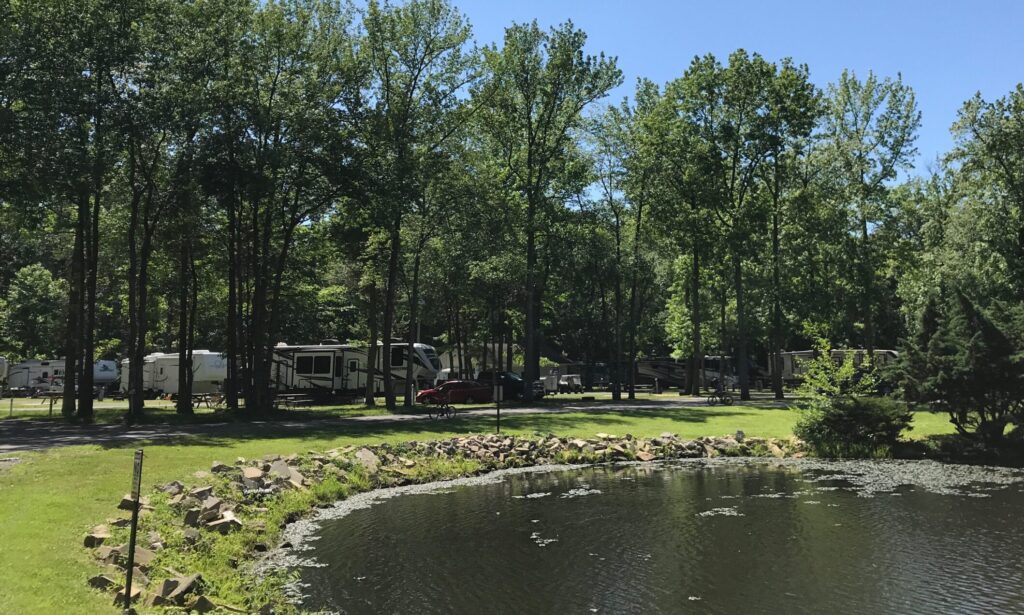 For our short visit to Philly to see the University of Pennsylvania, we really enjoyed the Clarksboro KOA. This private park has a nice pond with some pretty sites near it. We had a spot in the woods at the back of the park, which was perfect. This is a fun campground for the whole family, with a pool, play equipment, jumping pad, and catch-and-release fishing.
If you plan to tour UPenn or explore the City of Brotherly Love, this is a great pick. The drive downtown doesn't take long, but you feel far from the hustle and bustle of the city. We were careful to check what the drive times would be during rush hour since we were driving into the city from a suburb.
While in Philadelphia, we enjoyed touring the beautiful grounds of UPenn, seeing the Ben Franklin statues, touring the esteemed Wharton School of Business, and then capping it all off with a famous Philly cheesesteak. We didn't plan enough time to see the historic landmarks, unfortunately.
RV Park Near Yale University in New Haven, CT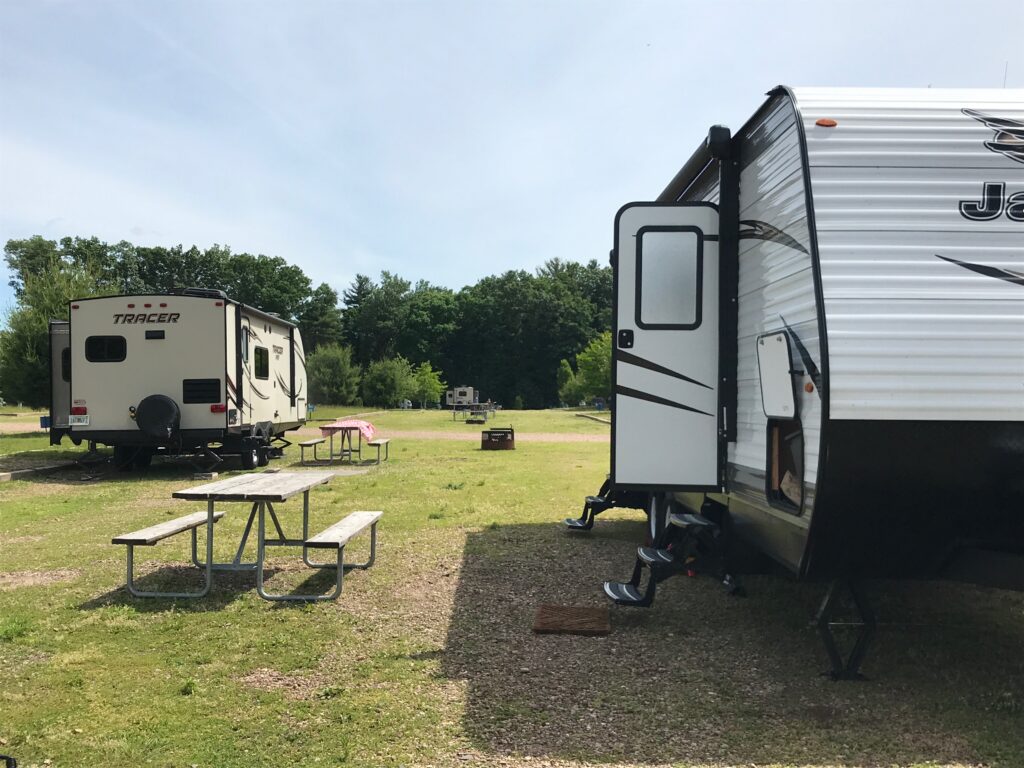 It turns out that there really aren't a lot of campgrounds close to Yale, so Bear Creek Campground at Lake Compounce was it. This RV park actually exists to primarily serve visitors to the nearby Lake Compounce theme park. We only stayed a couple of nights, and it was certainly serviceable for our needs.
The campground is a large field without a lot of trees, so you don't have much of a campground ambiance. But, the amenities are all nicely done and well maintained. There is some kind of processing facility nearby that put off some bad smells one night, though, unfortunately, so we didn't hang out outside. If you are visiting the theme park, you have easy access.
Our tour of Yale was one of the best! Yale did a great job of showcasing the history, architecture, and student life at Yale. As a former librarian, I especially enjoyed touring two of the gorgeous unique libraries at Yale. Even if you don't plan to apply, this is a tour worth taking!
RV Park Near Cornell University in Ithaca, NY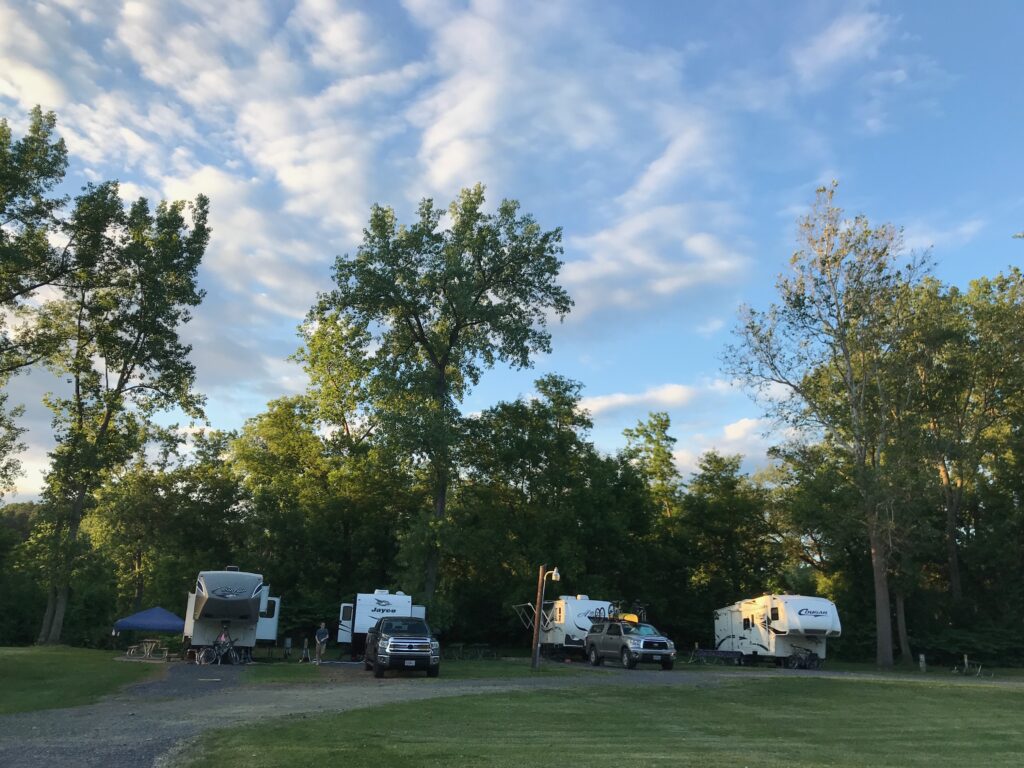 We had already visited NY's Finger Lakes region on a previous trip to Watkins Glen and we were excited to return for our visit to Cornell University. Lansing Myers Park looked to be the most convenient option for visiting Ithaca.
Be sure to also check into Buttermilk Falls State Park, Robert H. Treman State Park, and Watkins Glen State Parks. Any of these would be spectacular for a visit or for a campground stay. Amenities vary, and some reservations fill early.
For us, Lansing Myers Park was a non-traditional choice since there weren't many reviews out there. But, we were pulled in by the full hookups and availability. Luckily, it turned out to be a pretty sweet place to spend a couple of nights. The sites are super basic, and there aren't many of them, but the county park's lake location was cute.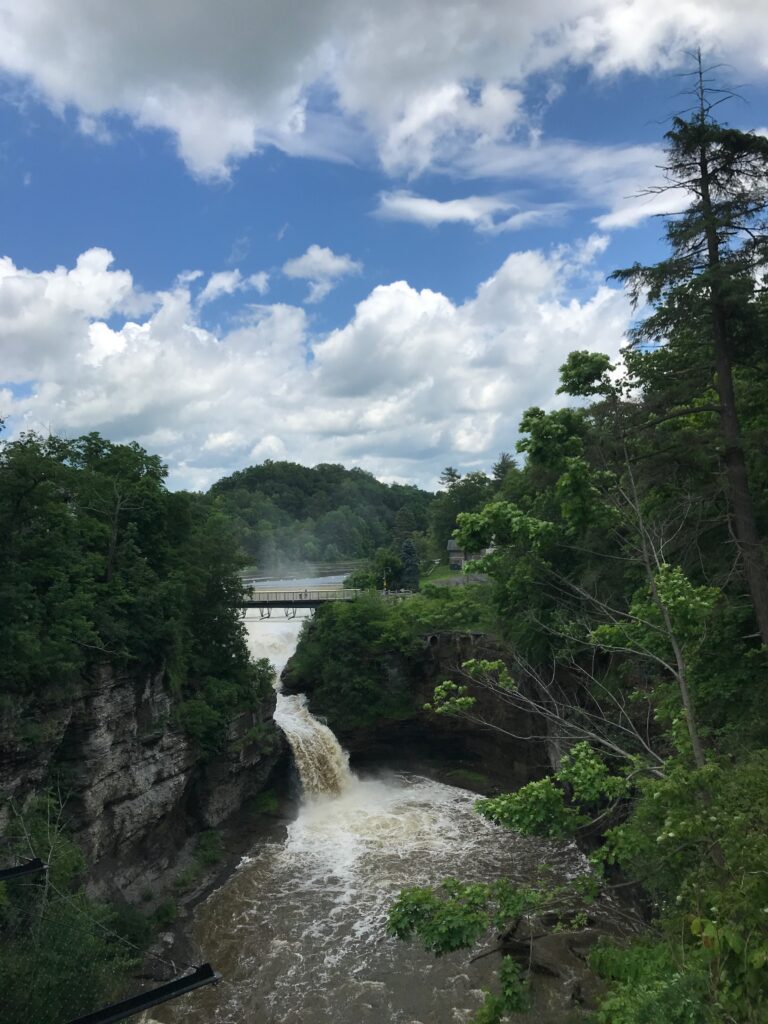 Our Cornell tour was another of my favorites. How many other college tours include waterfalls, I mean, really?! My son informed me that he wasn't choosing universities based on waterfall density, but if he did, Cornell would win hands down.
RV Park Near Harvard University and MIT in Cambridge, MS, and Brown University in Providence, RI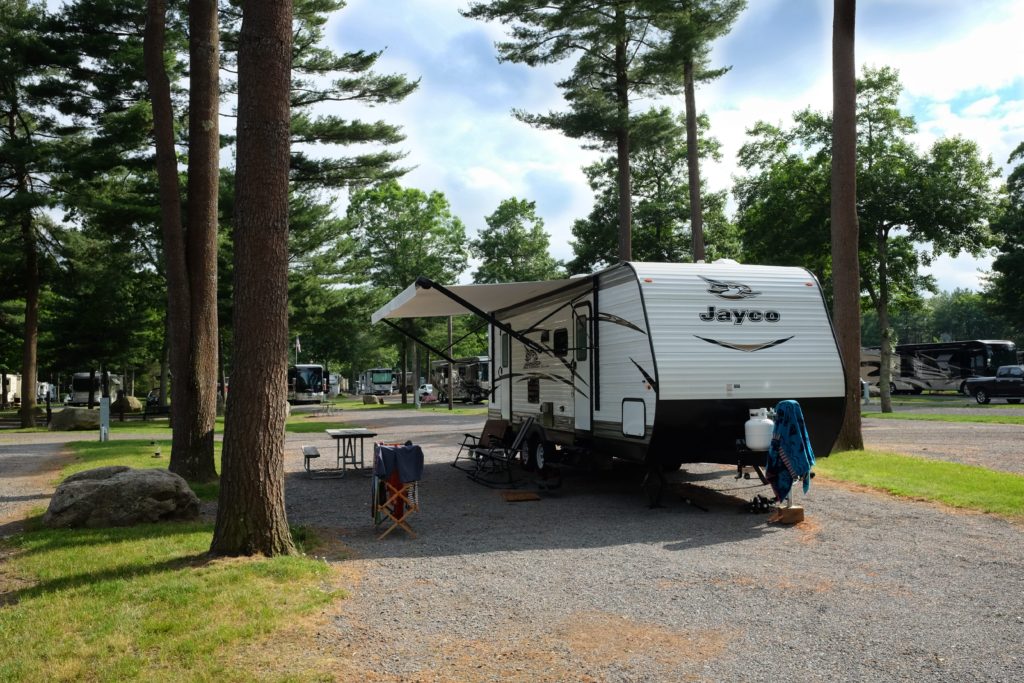 Hands down, Normandy Farms is one of the best campgrounds in the nation. This is like a summer camp for families, with tons of activities and round-the-clock organized activities. Plus, the sites are big, and everything is super well maintained. It's definitely next level.
For touring Harvard and MIT, however, this might not have been our best choice. We loved the campground, but it was pretty far away from Cambridge. We wanted to take public transit into Boston, which we did, but it was a little complicated to access from the campground, especially when trying to get over to Cambridge. We drove to Cambridge the second day, which was the better choice. We had no problem driving.
For touring Brown, Normandy Farms was great! It was a quick, easy drive into Providence. Bottom line: Definitely plan a stay at Normandy Farms and take time to enjoy all of the onsite amenities, but you might be able to find a serviceable choice closer to Cambridge.
RV Park Near Princeton University in Princeton, NJ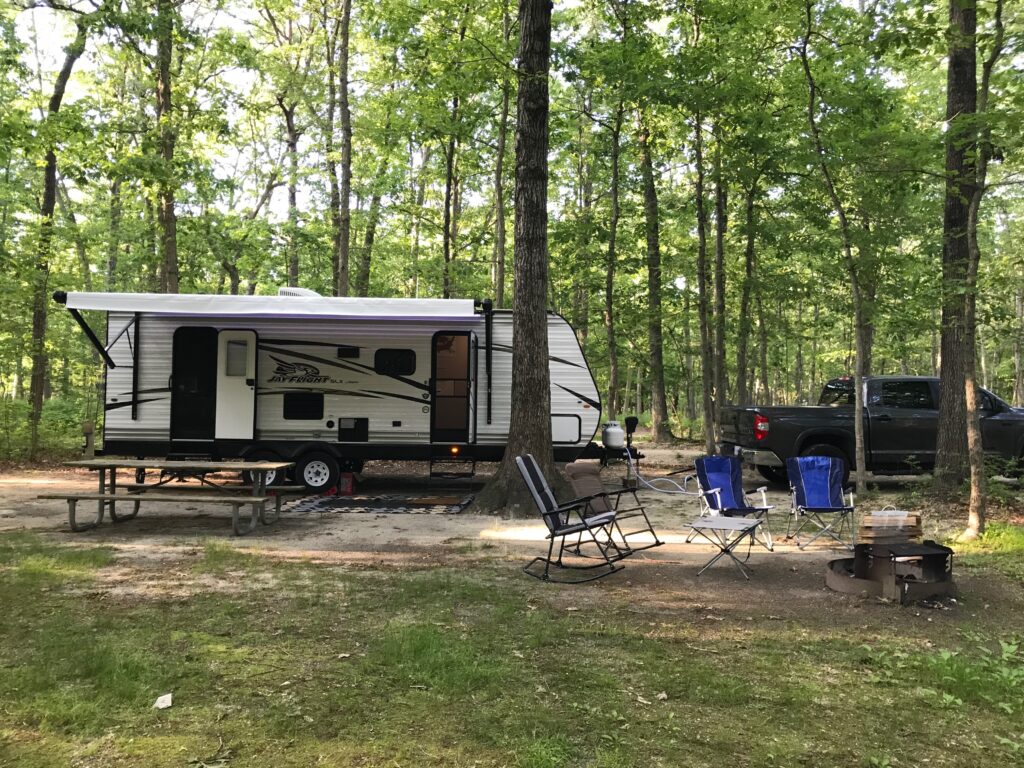 Princeton was one of the schools we didn't get to formally tour. The university wasn't offering them the day we needed it. We thought it would be enough to just walk around the campus, but it definitely wasn't. The campus was cool, though!
Despite the somewhat disappointing tour of Princeton, we didn't regret our stay at Turkey Swamp Park one bit. It's a beautiful, forested campground with massive campsites. The drive to Princeton wasn't bad. The wooded sites are really huge. Our only problem was that the water spigots are sometimes shared between two spots, which places them far from the center of the sites. We had to run out and buy another hose.
Final Thoughts on Planning an RV Trip through the Ivy League
Our Ivy League tour took us to several colleges, but most importantly, it took us from Missouri to the East Coast. In addition to the college tours, we built in plenty of time for sightseeing in New York City, Cape Cod, and Boston.
Though our son didn't land at any of the schools we toured, I don't regret this RV trip one bit! We got to see some of our nation's most esteemed institutions and encouraged our son to dream big. We were able to experience a variety of campus environments, which helped him decide what he was looking for in a school.
Ultimately, if you can combine college dreaming/planning AND vacation, it's a WIN/WIN for everyone!
Find Travels with Birdy:
Share this post: