Hitting the Road with Roadtrippers
"It is good to have an end to journey toward; but it is the journey that matters, in the end."

Ursula K. Le Guin

When you travel in an airplane, you are plucked from one location and placed at your destination, which may be thousands of miles away. RVing is different. Part of the magic is found on the roadways between home and your end point, from quirky attractions and delightful rest stops to amazing places that beg you to stop and stay awhile.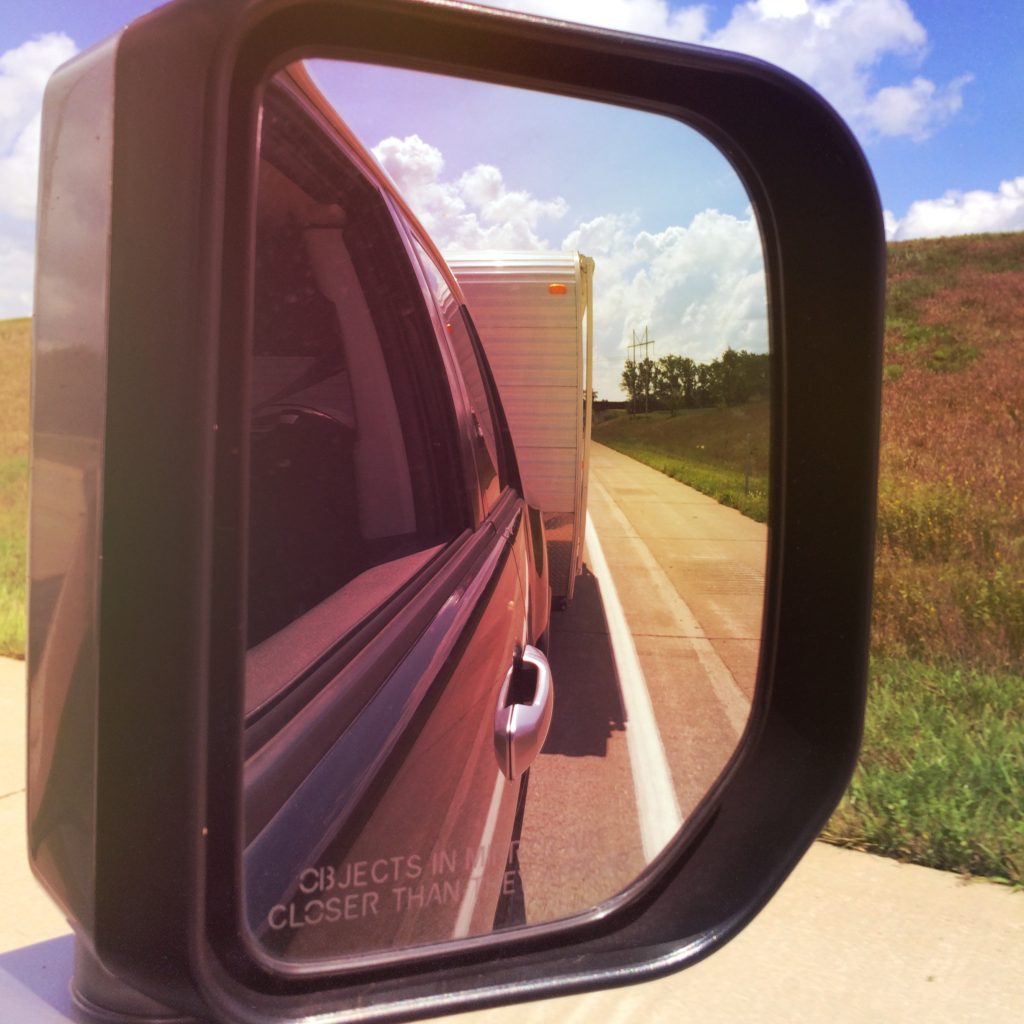 If you're like us, you like to find fun spots along your route where you can take a break, stretch your legs, or find an Instagram-worthy photo. But, when you're just looking at a line on a map, it can be hard to figure out the can't-miss stops along the way.
But, the effort to find great roadside attractions is always worthwhile. I've written several posts about our favorite finds (like these in western and eastern South Dakota and these along Route 66). How did I know our routes were taking us past Wigwam hotels and giant jackalopes? By using sites like Roadtrippers.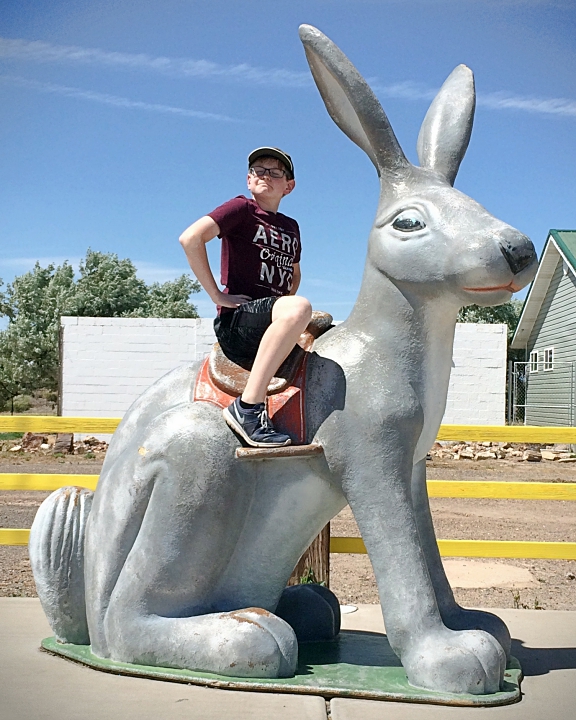 Roadtrippers is one tool that easily helps me find those places of interest to add to our itinerary. Plus, I can explore road trip recommendations, locate accommodations, read reviews, and more. Read on to learn more about how to plan your next road trip using Roadtrippers.

Start Planning with Roadtrippers
Once you navigate to Roadtrippers website, select Trip Planner. Put in your starting point and end point, and Roadtrippers will devise a route. If this isn't the route you'd like to take, just grab the line and slide it over to the roadways you'd like to use (or, add a waypoint that will force the map to reroute).
Here's a sample map for a trip I'm planning to Colorado this summer: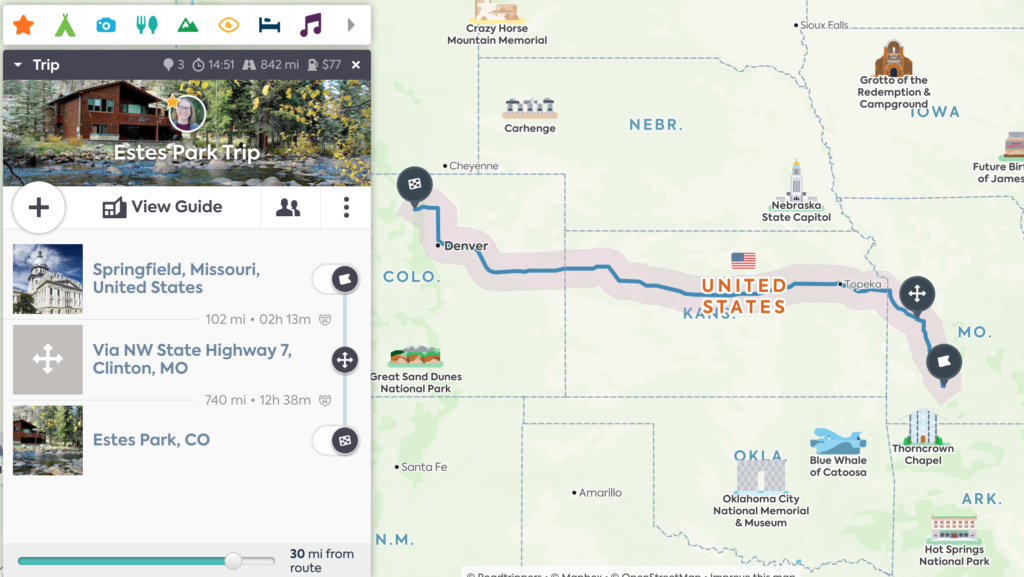 Near the top of the itinerary box, you can easily check the driving hours, the number of miles, and the expected cost of gas. You can tinker with your settings to make them reflect your mileage and costs per gallon. Just remember, if you haven't made your map round trip, you'll need to double these amounts.
If you look at that map, you also see several landmarks marked on each state. Those spots have been designated as Extraordinary Places by Roadtrippers.
Roadtrippers Extraordinary Places
It's fun to browse the full list of Extraordinary Places to see what landmarks made the cut. Roadtrippers challenged a team of experts to begin making the ultimate list of "places that fill you with wonder."
I love that these are a mix of major attractions and quirky stops. Once you go to the Extraordinary Places website, you may search by state or by category. "Certified Weird" is my favorite! Or, look on the road trip map for cute illustrations marking spots along your route.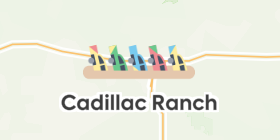 Our travels have taken us to several of the spots Roadtrippers has named as Extraordinary Places, and I can assure you these spots have filled us with wonder.
From the stunningly beautiful Garden of the Gods in Colorado (read about our adventure here)…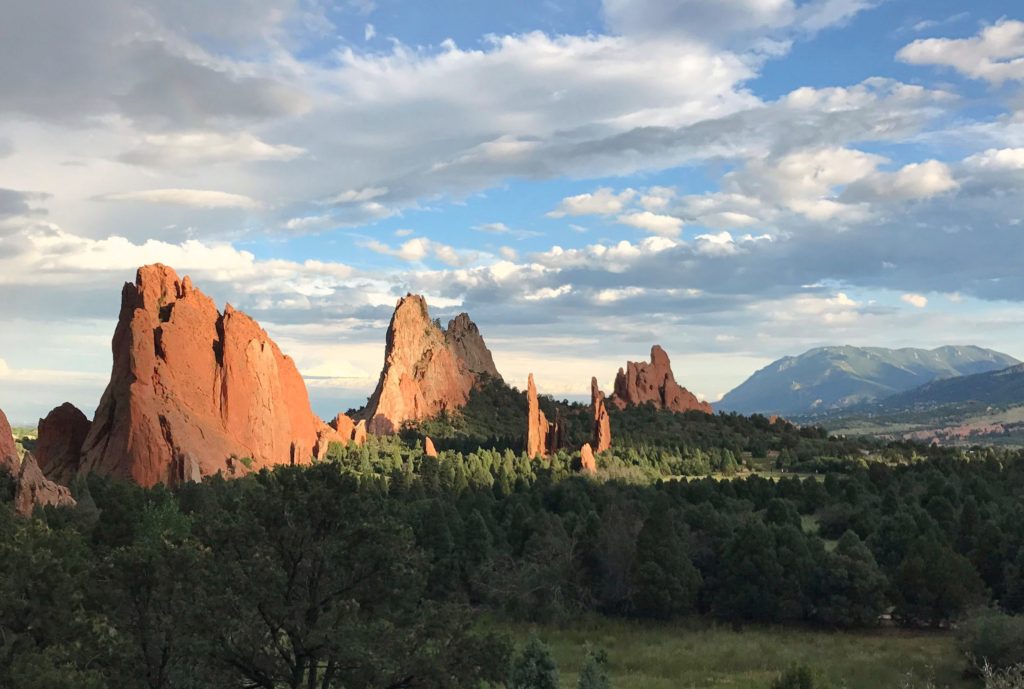 …to totally iconic roadside attractions like the Cadillac Ranch near Amarillo, TX (see more pictures here)…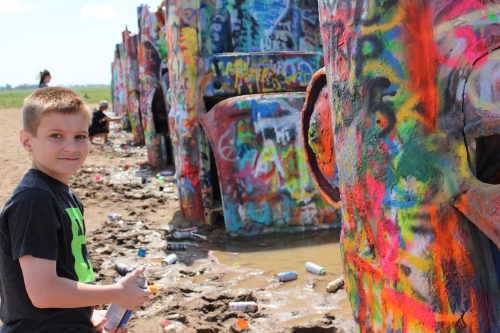 …to camping below unusual geological formations like Devil's Tower in Wyoming (read my review of this awesome KOA here).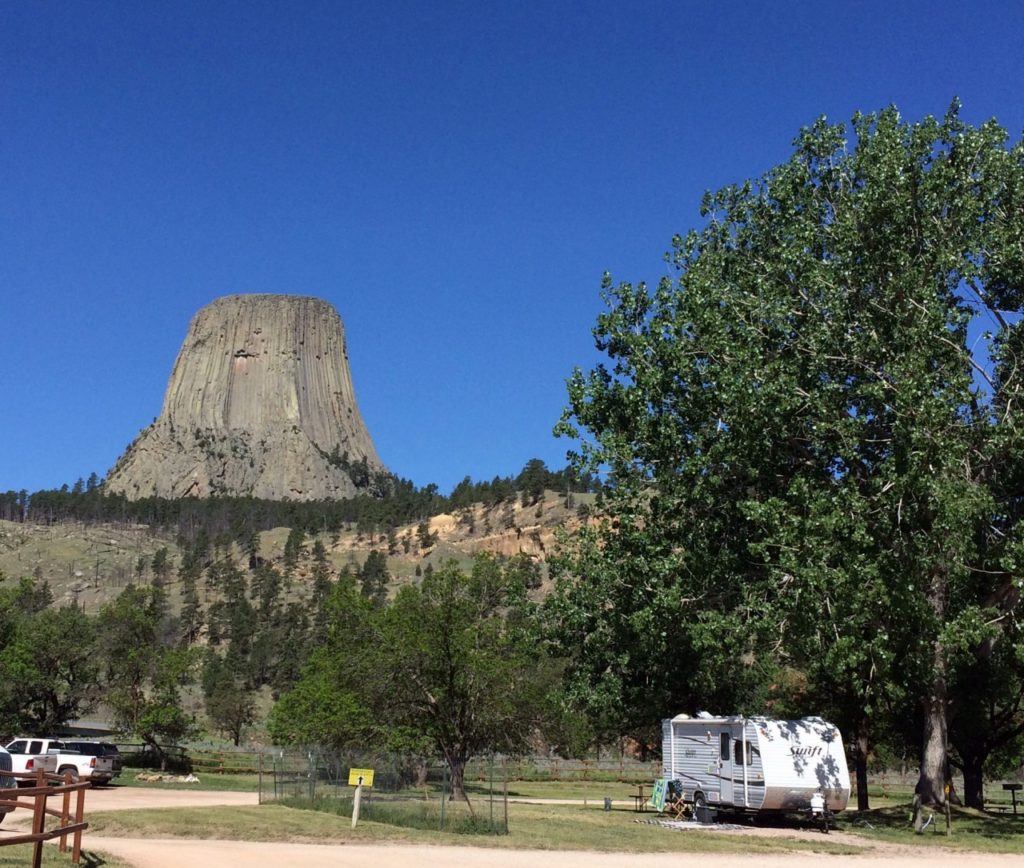 Whether it's been a major stop or just a place to stretch our legs, our visits to those spots designated as Extraordinary Places have never been a disappointment. There's a reason these locations make the cut!
Check out Roadtrippers to find Extraordinary Places of your own to explore on your next road trip.
Finding Waypoints
Aside from the Extraordinary Places, Roadtrippers makes it easy to find all kinds of stops along your road trip route. On the app, click on "Nearby" or tap in the "Search" box for the dashboard of symbols. On the website, look above your trip itinerary for these options:

On the website, you'll be able to pick from:
Popular Stops
Camping & RV (including KOAs, RV parks, and more)
Attractions & Culture
Food & Drink
Outdoors & Recreation
Accommodations
Services (including items like ATMs, gas, and more)
Plus more!
You have the option of limiting it to locations along your route and can change the miles off route to anywhere between 5-30 miles.
Finding RV Parks on Roadtrippers
Usually, it's pretty easy for me to find great RV parks near our major stops, but it is sometimes more difficult to find the places for overnight stays along our route. If we have a 12-hour drive between locations, I might decide to break it up, but deciding where to stop can be a challenge.
Roadtrippers makes this easy. By clicking on the tent symbol, I was able to narrow in on searching for RV parks, KOAs, tent campgrounds, and more. Here's what it looked like when I searched for RV parks within 5 miles of my route for our Colorado trip: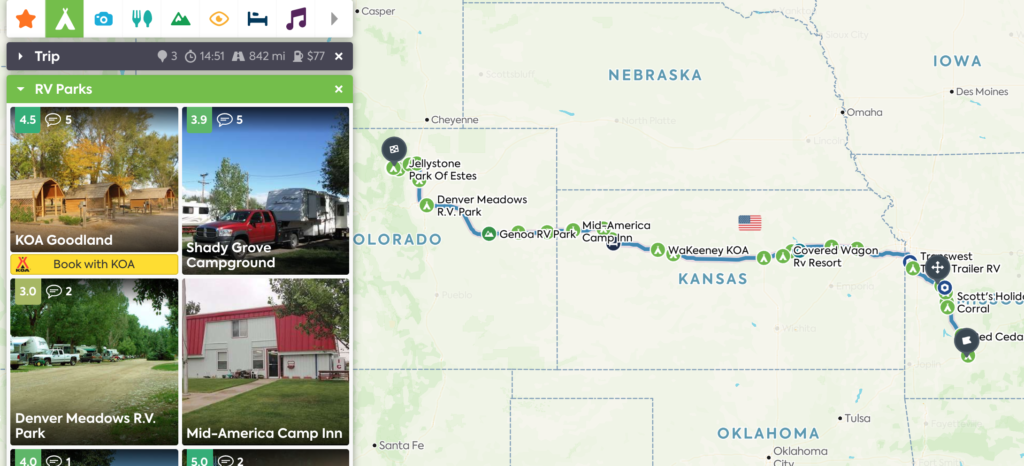 I really like that some parks have reviews built right in. Since Roadtrippers is more well known for helping you find epic roadside attractions, you'll probably want to also check a site like Campendium, Good Sam, Campground Reviews, or TripAdvisor to find more detailed RV park reviews.
Check out this post for more trip-planning tips!
Roatrippers Guides
Another cool features of Roadtrippers is the handcrafted travel guides. The website has tons of road trip recommendations, ranging from day trips to cross-country journeys. It lets you have all of the fun of a road trip with none of the work of planning one.
Right now, if you're stuck at home, you can open the Roadtrippers app to see recommended trips nearby. Break the quarantine routine by taking a drive, but be sure to follow social distancing recommendations while doing so. Look for trips where you can mostly explore through your car windows instead of those with populated stops.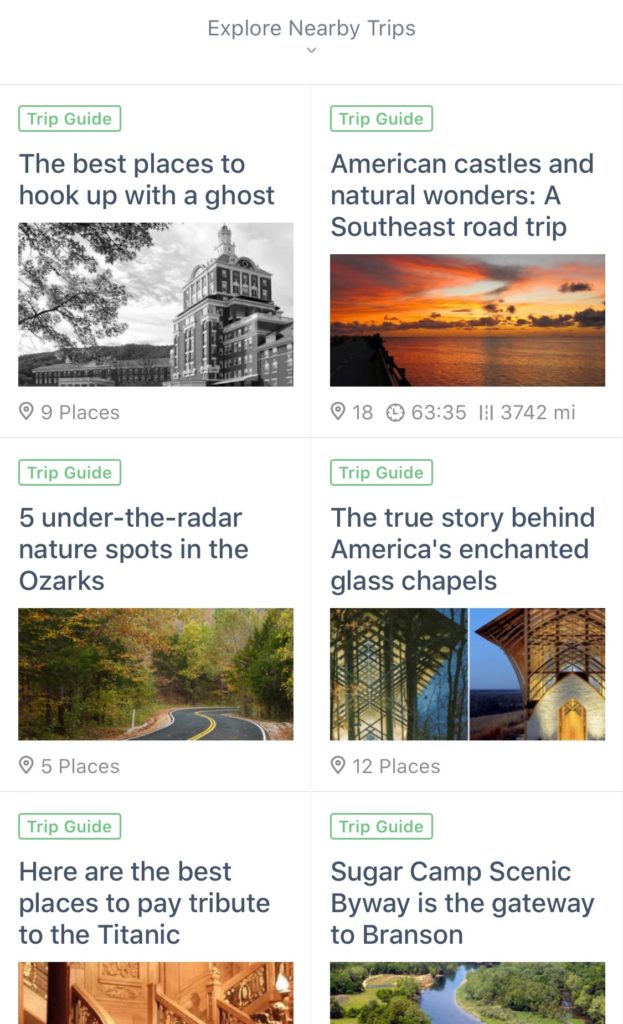 Getting Started with Roadtrippers
Check out the Roadtrippers Trip Planner to plan everything from the major parts of your road trip down to the tiniest stops!
Getting started with Roadtrippers is easy. Just head to the website or app. It is free to use to plan a simple trip, but you must upgrade to a Roadtrippers Plus to unlock the full bevy of features (at a cost of $29.99/yr. –get a $5 discount with the link and referral code below).
With a Plus account, you'll be able to:
Plan trips with more stops (free accounts are limited to 5 waypoints)
Share trips with friends for co-planning
Save trips
Use maps offline
To sign up for Roadtrippers, use this link and the referral code BTR5QTP for a $5 discount!
Road Trip Dreamin'
If you're at home dreaming about future RV travels, spend time trip planning to help you scratch the itch. Hopefully, we'll all be back on the road before we know it. And, when we are, there will be historic attractions, mind-boggling landscapes, and giant prairie dogs waiting for us!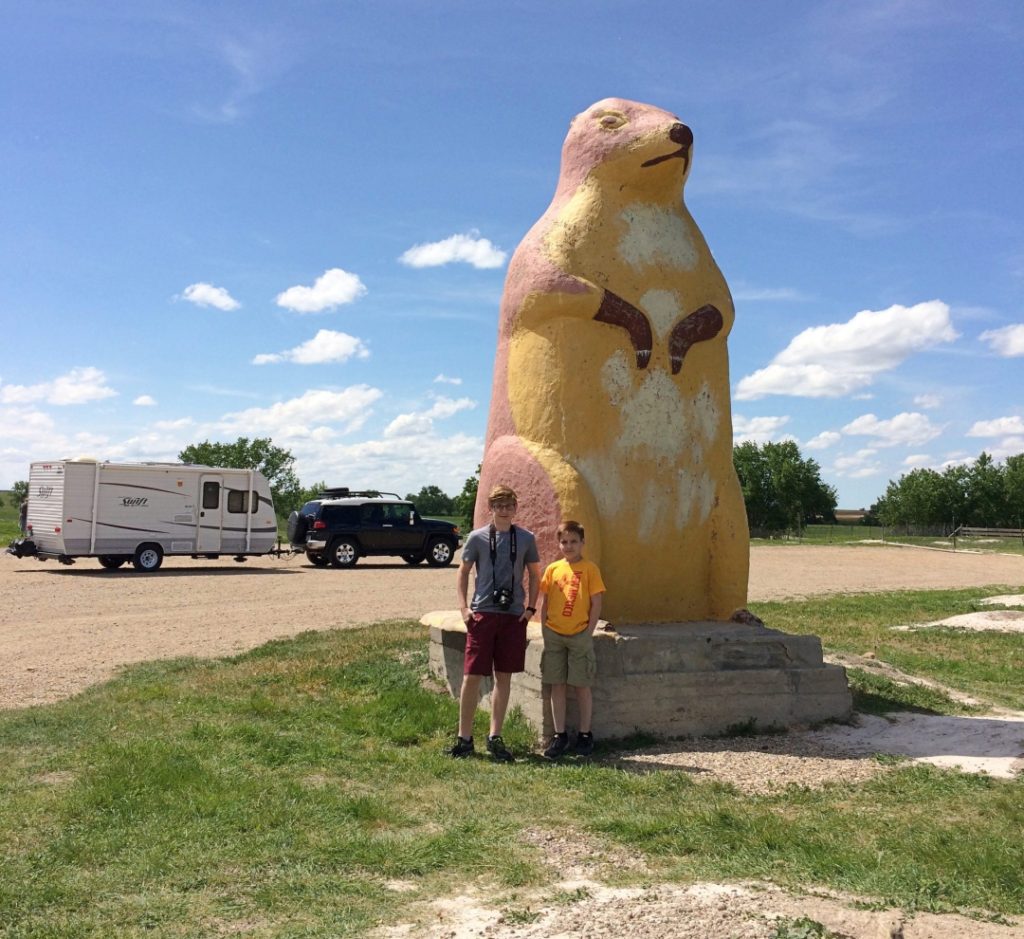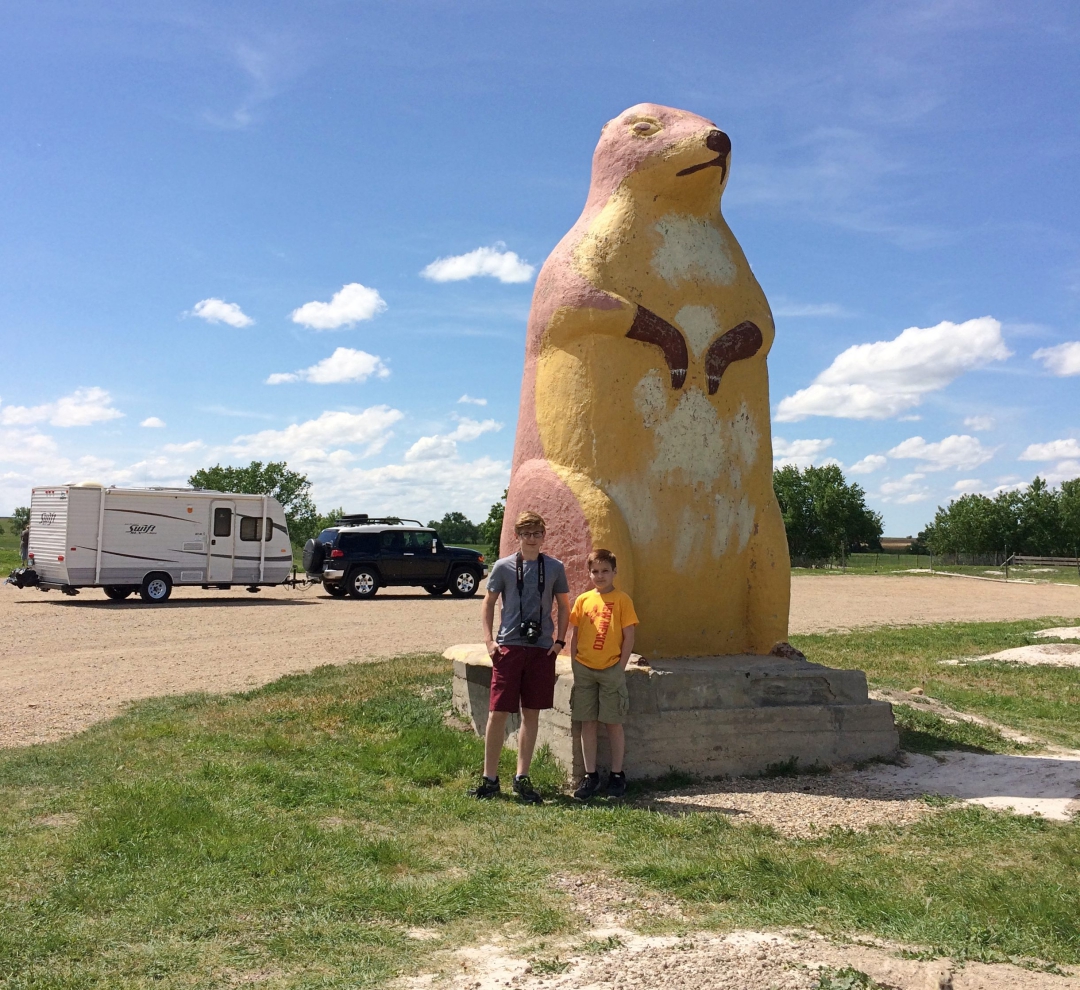 To sign up for Roadtrippers, use this link and the referral code BTR5QTP for a $5 discount!
Find Travels with Birdy:
Share this post: