Campground Review: Grand Canyon Trailer Village
As we traveled great distances in and out of Sequoia and Yosemite National Parks each day, we really wished we were staying in the parks; however, the lack of electric hookups was a deal breaker. Luckily, a friend tipped us off to the fact that the Grand Canyon's Trailer Village has full hookups and is conveniently located right inside the park, so we opted to stay there. This was a great decision for our visit to the Grand Canyon.
Campsites
Grand Canyon Trailer Village is not a particularly scenic campground. There's a lot of concrete and not a lot of grass, but overall the campground's convenience outweighs the lack of scenery. You're less than a mile from the South Rim of the Grand Canyon, so you can get your scenery there.
The sites are a fair size. They are definitely tighter than many state and national parks, but we were lucky enough to have a really nice tree shading our site and providing some privacy.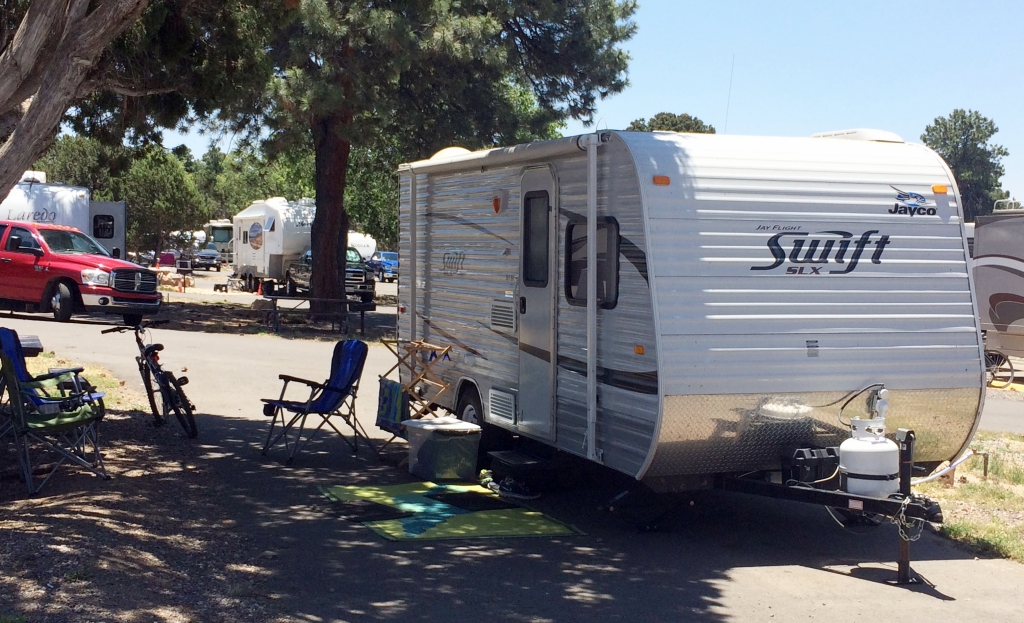 Not all of the sites are shaded, but as you can see, there are quite a few trees in the park.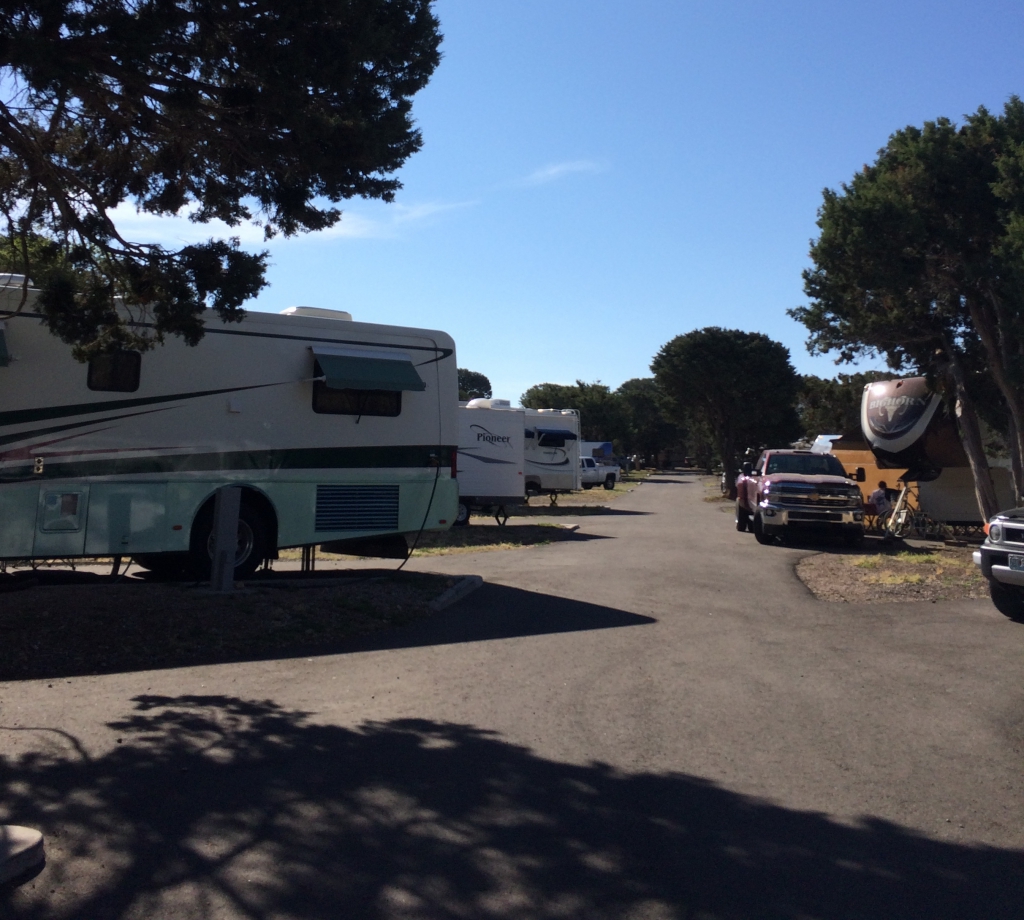 Many elk make themselves at home in Trailer Village, which adds some interesting ambiance. One day, I was sitting outside reading when one came right into our campsite, so I headed back in. It was neat to see them up close and personal, but I didn't want to accidentally upset one. Also, you should keep your eyes open for elk poop.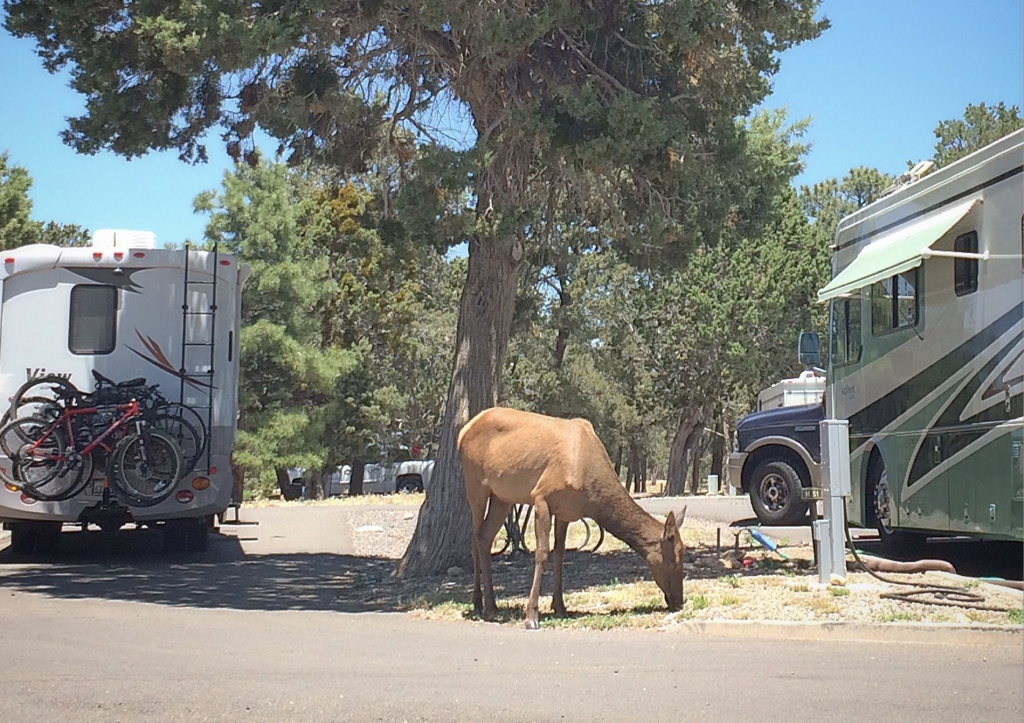 Getting Around
The best part about staying in the Trailer Village is that you are about a mile from the rim and can walk or ride to it using the park's trail system.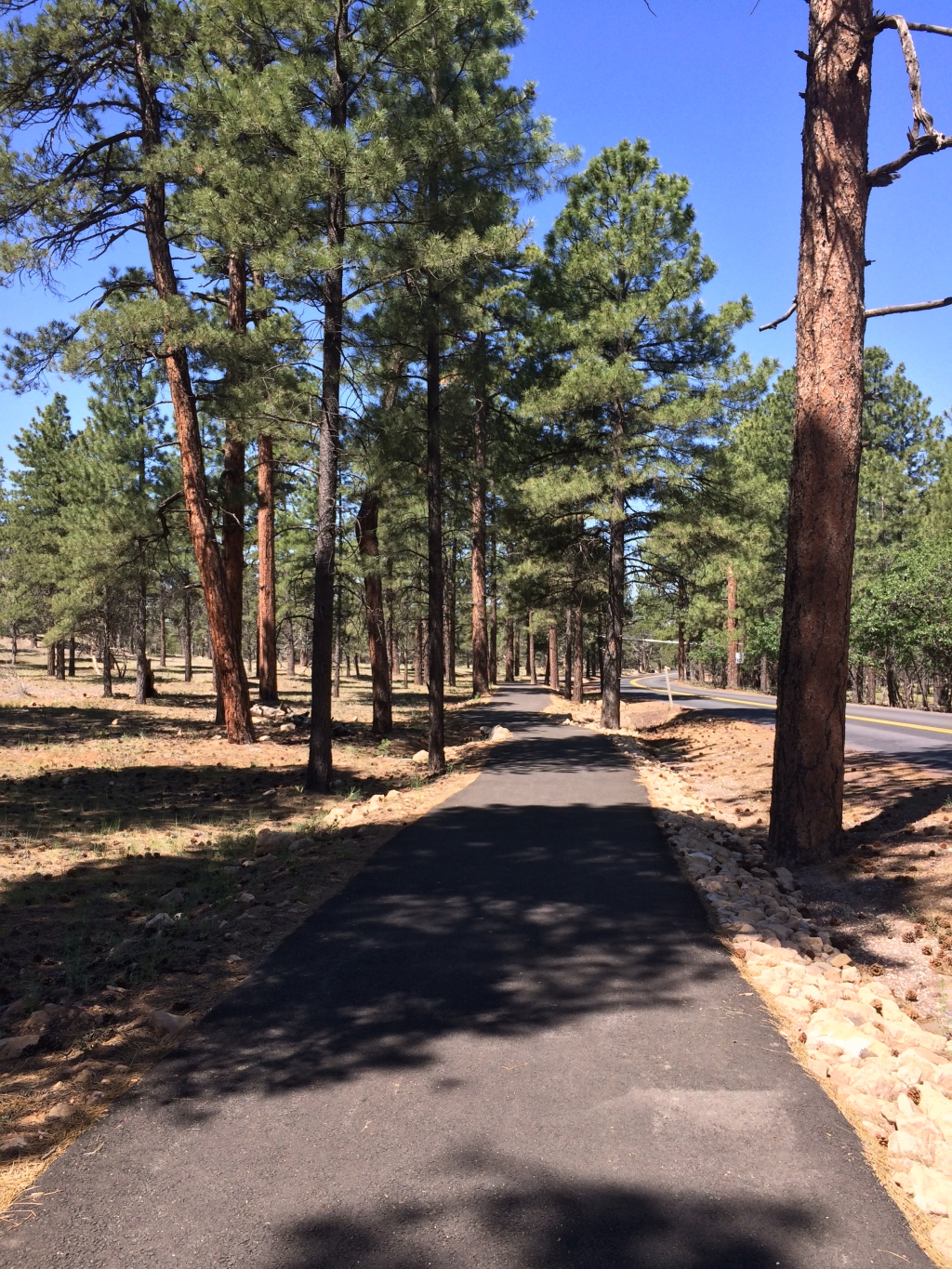 At the Trailer Village, you can also catch a shuttle that will take you around the park, but we didn't try this out. It provides access to several popular areas of the park, as well as the laundry and shower facilities and grocery store. The park has a nice market with a deli that serves simple meals (sandwiches, pizzas, etc.). If you want to leave the park to get to more restaurants and stores, it's only 15-20 minutes to the small town just outside of the gates.
Along the way to and from the rim, we enjoyed the vegetation in the park. There are many unusual flowers, and I loved the sage bushes and juniper trees (things we don't have at home in Missouri).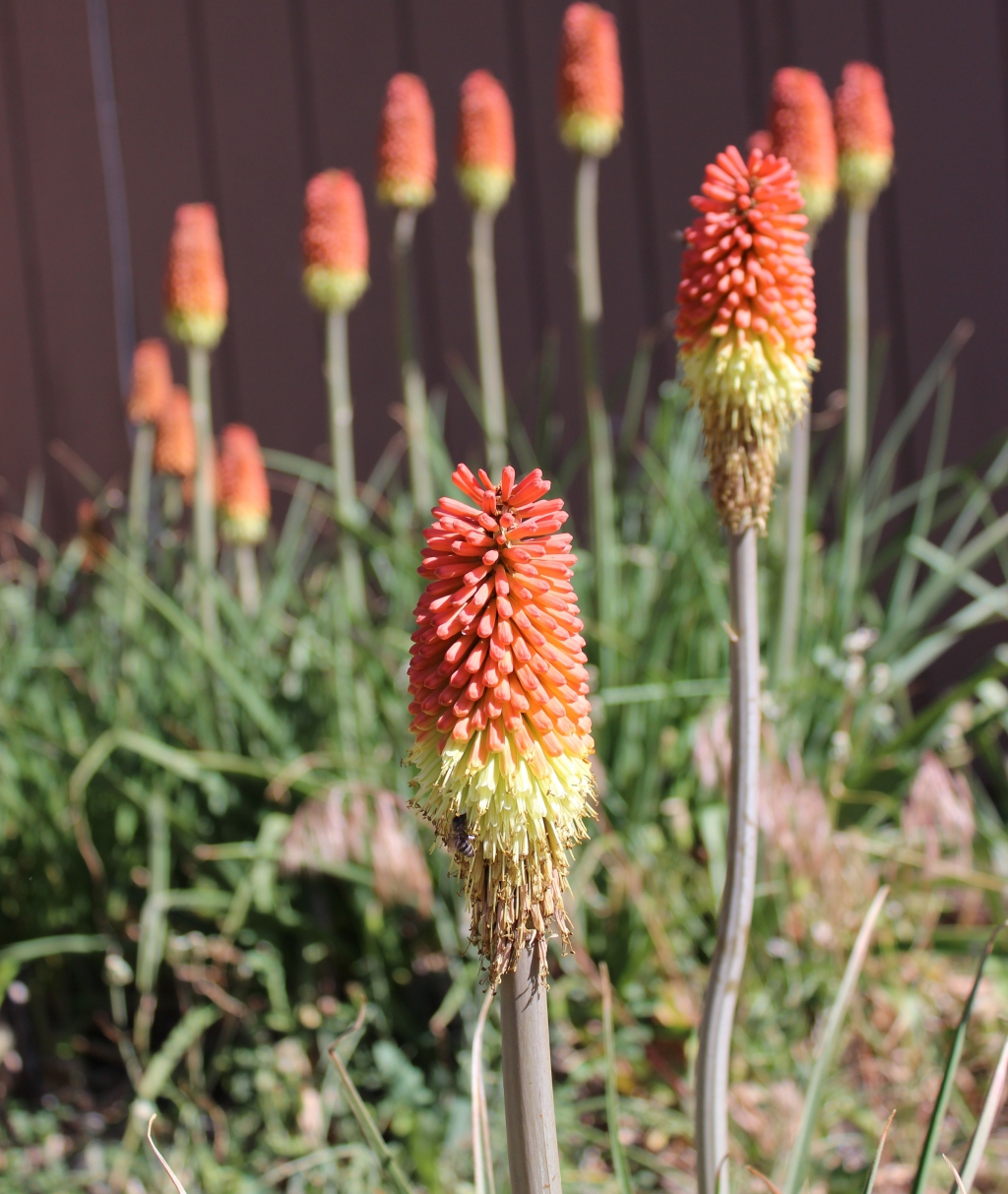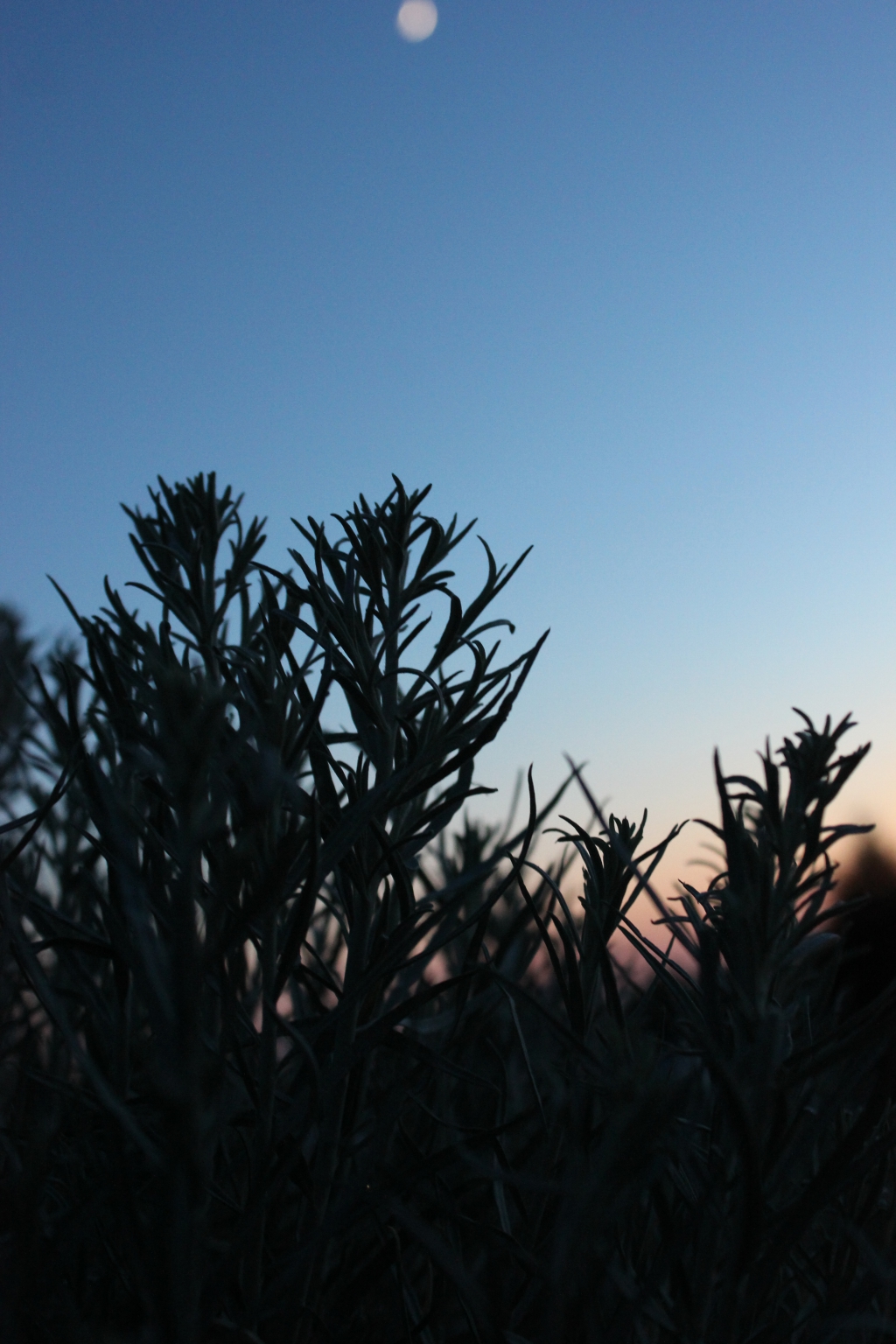 Amenities
There are not many formal amenities within Grand Canyon Trailer Village. No pool, no playground, no activities. However, you are there for the grand spectacle of the canyon itself, which provides plenty to explore.
One negative about staying in the park is the showers. The shower house is shared with the Mather Campground, and showers are not free. I think they were around $2.00 per shower, so you must take your quarters. The shower/restroom/laundry facility is located downhill from the RV park. I thought this was a great time for a bike ride and made my way to the showers. Unfortunately, they were closed for cleaning and wouldn't be opening for 30 minutes and already had a line forming in front of me, so I decided not to wait. I trekked back up the hill to the RV. The ride up was a lot less fun than the ride down, and I returned from the shower house even dirtier than I was before I left. We decided to rough it and skip the showers, so I never did find out how clean they were or how well they operated. I returned home a little grumpy. This may have precipitated our decision to go out for ice cream instead of going for a hike at the canyon.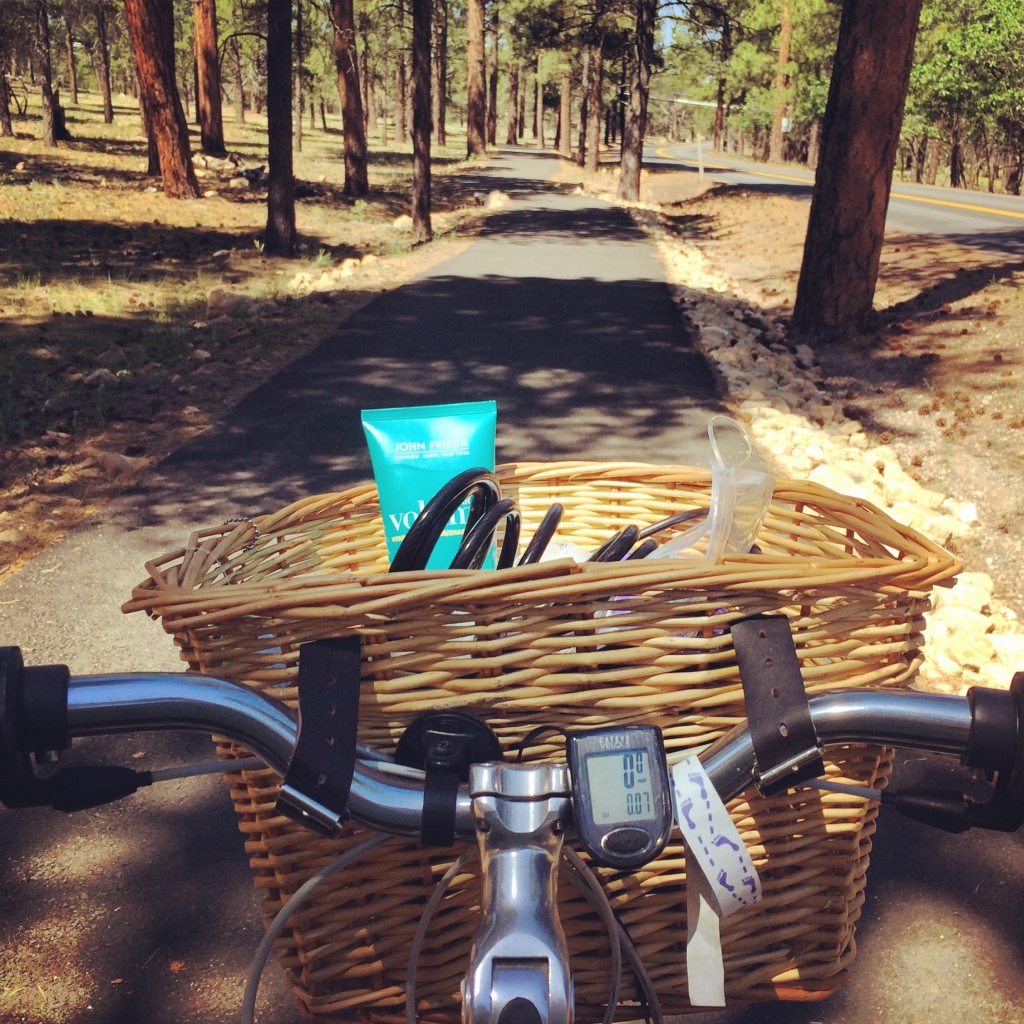 Our family made use of the huge laundry area. There were probably 40 washers and dryers, which was great. Many dryers don't dry as well as they should, so you do have to watch out for that. Also, even though this facility would be a long walk from the park, Trailer Village has its own restrooms scattered throughout the sites, and these were kept clean throughout our visit.
Final Thoughts
We had a pleasant stay at Trailer Village. It was cheap ($44) and convenient. It was nice to be within the park and not have to drive in and out each day, especially the night we stayed out late for the Star Party. If you want to see a sunrise over the Grand Canyon, this is the place to stay (we thought this would be really cool, but alas, we were not committed enough to wake up early). Also, I appreciated the scenery in the park, even though the sites weren't large.
If you are heading to the Grand Canyon, you should definitely consider staying in Trailer Village. Make sure to book early since this park fills several months in advance for the summer months.
Click here to read more about our Birdy Goes West road trip.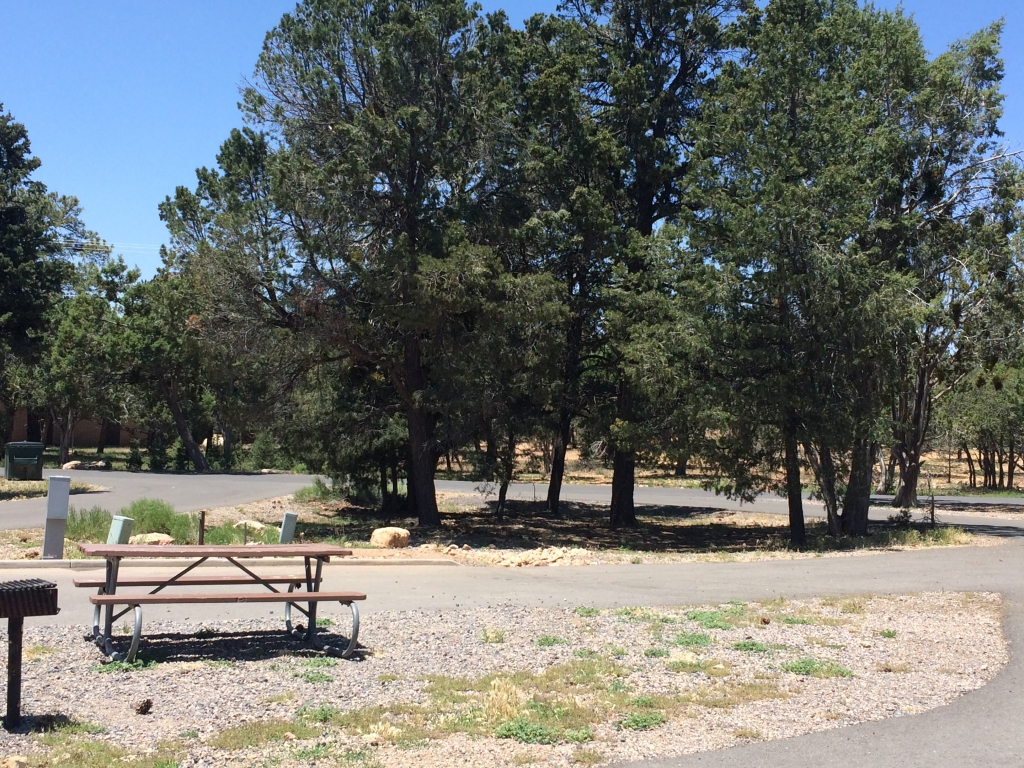 Find Travels with Birdy:
Share this post: