3 Great RV Parks in New Mexico
When I think of New Mexico, I'll think of adobe architecture, blue skies, juniper trees, and three great RV parks. On our Birdy Goes West trip, we had an extended stay at the Santa Fe KOA and had one night stays at the USA RV Park in Gallup and the American RV Park in Albuquerque. If you're visiting or passing through these areas, we highly recommend these parks.
Santa Fe KOA
The Santa Fe KOA is located on the outskirts of town, tucked away in a more rural area. While this doesn't provide quick access to the city, it does provide a more scenic location. We enjoyed beautiful views of the sunset as we biked around the park.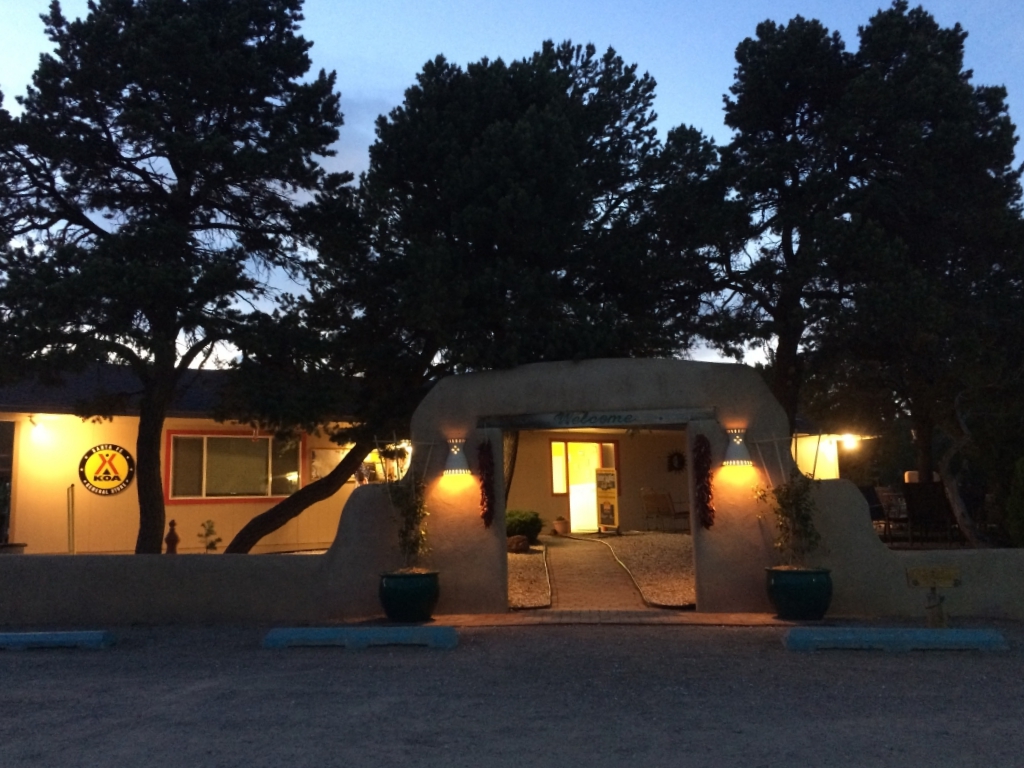 This park reflected the high desert climate and definitely seemed different from our home state of Missouri.  Though our site wasn't large or very private, the trees gave us plenty of shade and a little privacy. We enjoyed the smell of the juniper trees. Sites are staggered so you don't feel like you are on top of your neighbors.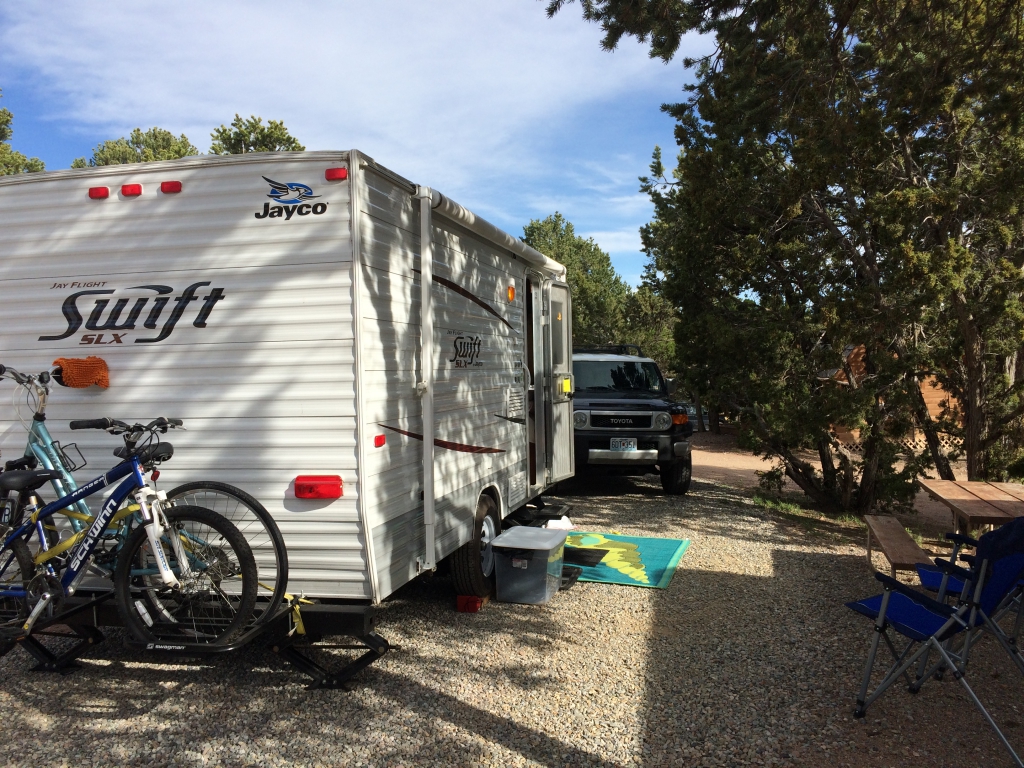 Though this campground didn't have a pool, our boys enjoyed the indoor and outdoor game areas. The indoor game area offers ping pong, a couple of arcade games, and a pool table. The outdoor area has a basketball hoop and tetherball. This KOA also has a playground and dog walk area, which we didn't use.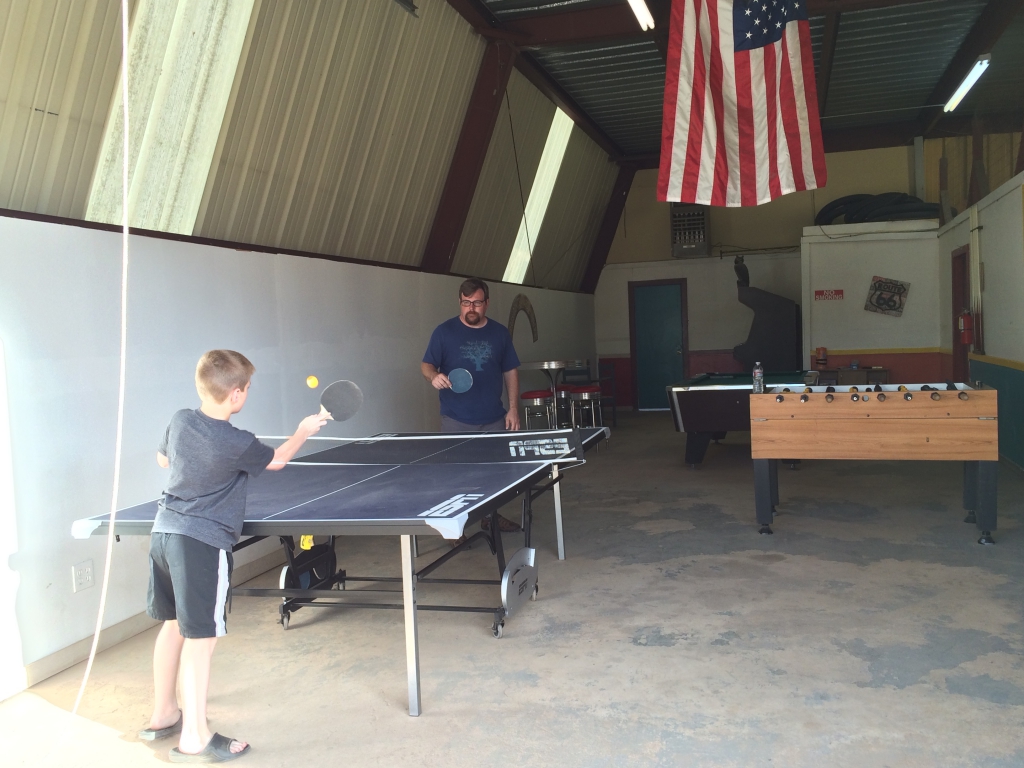 The campground has a lovely patio area with a large BBQ grill campers can use, which is an amenity I've never seen before. The park doesn't have great wifi access from each campsite, so they've placed a hotspot here, with a cellphone signal boost, as well (we had a great signal at our spot, so we didn't need to use this, but it's nice to have available). This provides a relaxing access point, if needed. It also would be a great place to gather if you were camping with a group of friends or family. Look at this amazing grill!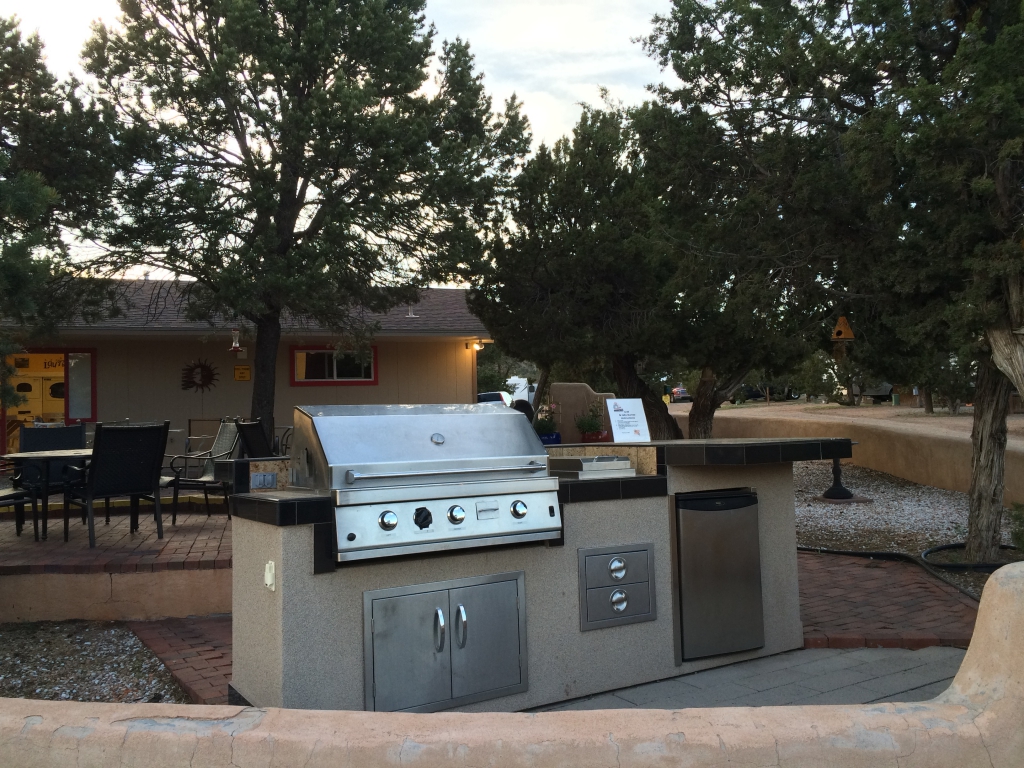 The campground staff is another perk to this park. We had read negative reviews about rude workers at other parks in the area, so we even gave up having a pool to stay at this one. The staff was as friendly as promised, offering suggestions for places to eat and helping us air up the tires on our bikes.
Overall, the Santa Fe KOA is an excellent base camp for exploring the Santa Fe area. I wouldn't hesitate to stay there again.
USA RV Park in Gallup, NM
Gallup, NM, wasn't a destination for us; it was a stopping point between Santa Fe and Sedona. Normally, it would be easy to just drive the 6-7 hours between the two places in a single day; however, we were planning to explore a couple of national parks along the way, so we needed to break up the drive. Gallup happened to be in the middle.
The USA RV Park sits right off of I-40. It looks like a parking lot in the desert, so my hopes weren't high for much of an experience here. We just needed a rest stop to sleep for the night.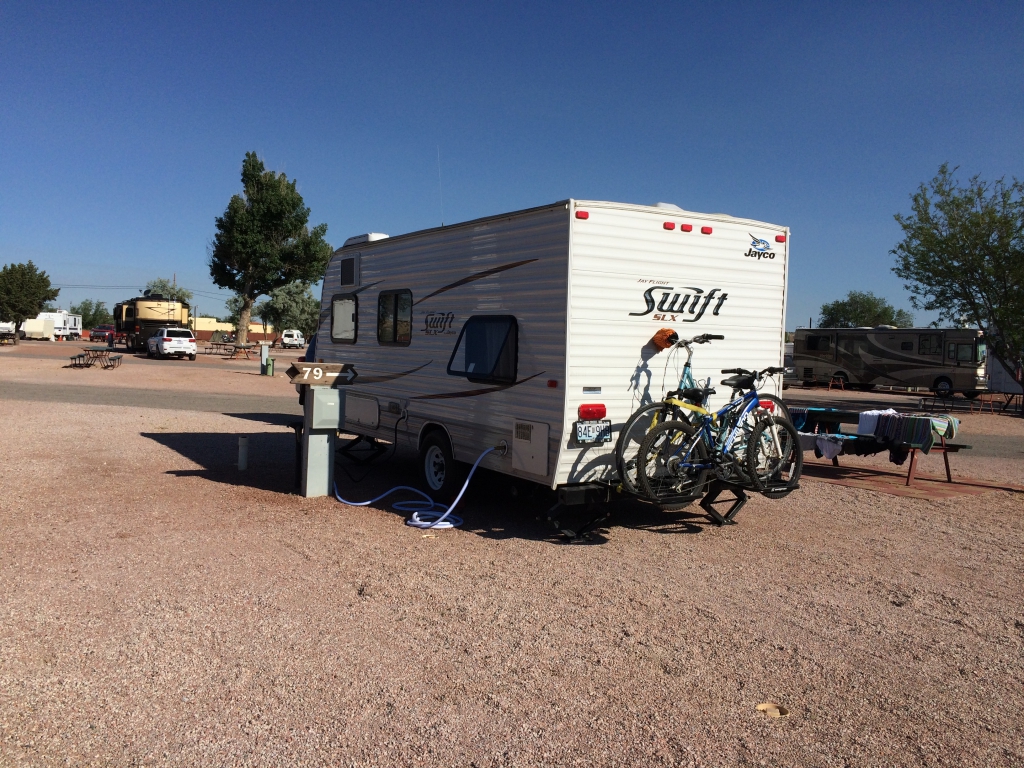 Once we arrived, my expectations were definitely exceeded. Though the RV parking area doesn't have much scenery, the owners clearly made an effort to make the public areas in the park as nice as possible.  The pool area is bright and cheery, with a water fountain feature. A patio area is decorated with rows of icicle lights, making it a cozy gathering spot.  The park store has fun, unique mementoes.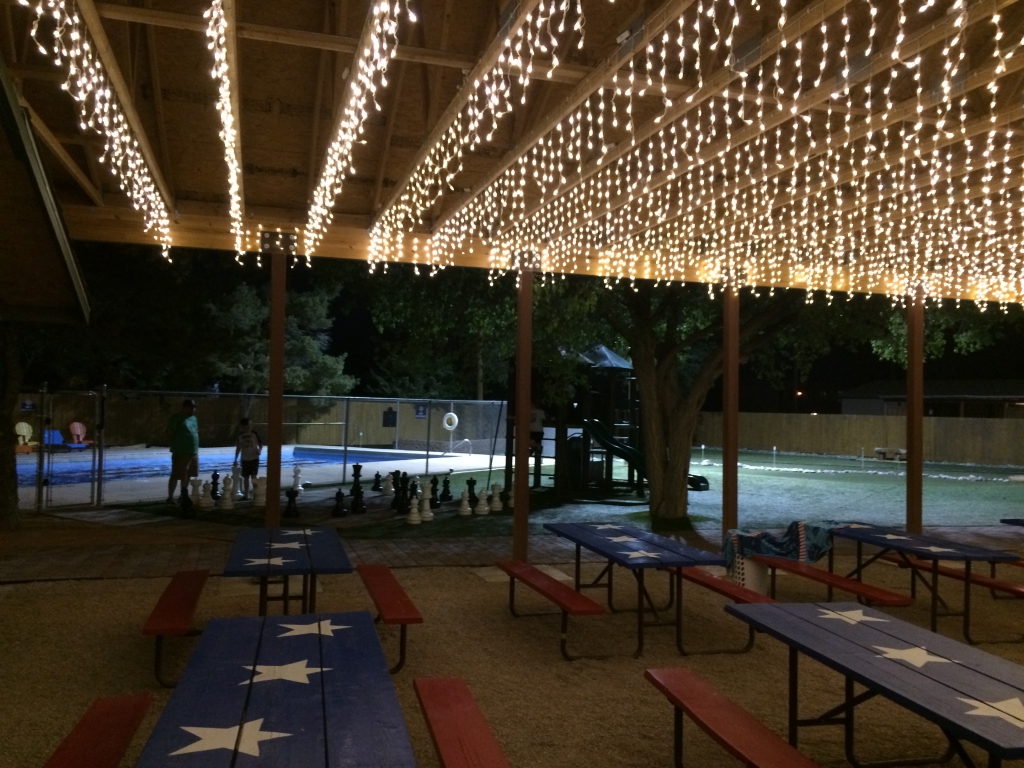 The boys were eager to jump in the pool after a warm, dry day, so we decided to relax in the RV park that night instead of doing anything in Gallup. The RV park does a cookout each evening, offering BBQ ribs, sandwiches, and sides, followed by an ice cream social. Buy your tickets early since they do sell out. The food was good, and we enjoyed dining on the patio as the boys played in the pool.
The USA RV Park has the most American pool ever. The boys wore themselves out cannonballing into it.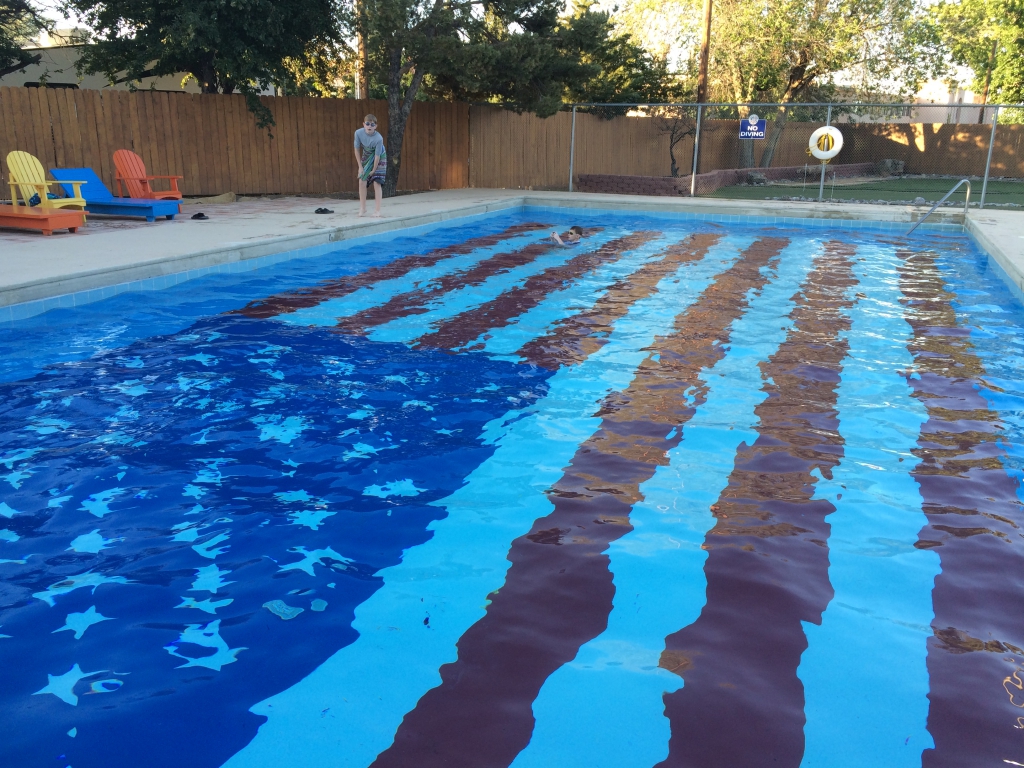 After their dip in the pool, my boys were eager to try out the giant chess set. This occupied everyone while I did laundry.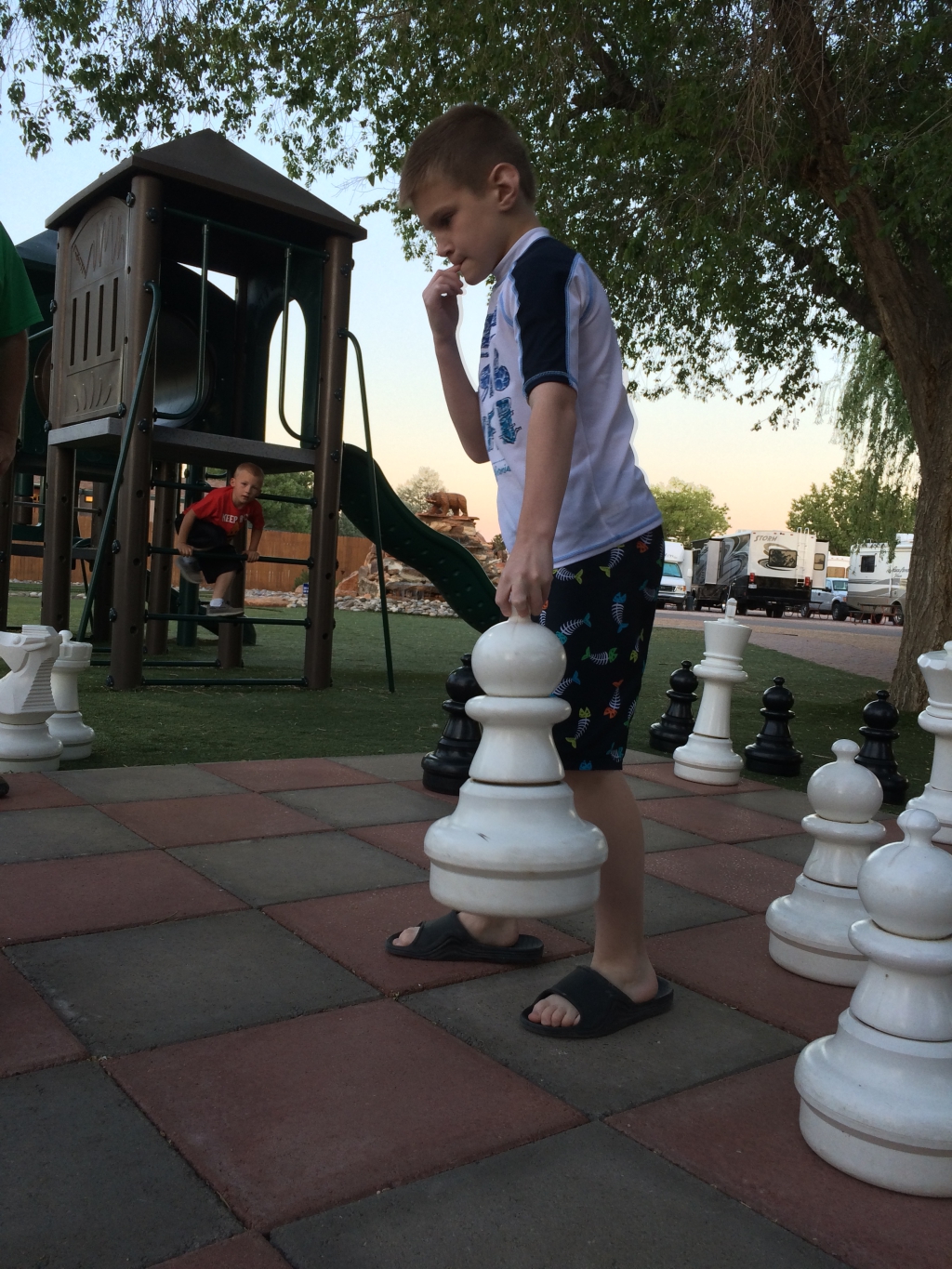 We truly enjoyed the relaxing evening we spent at the USA RV Park in Gallup, NM. We loved the pool, the BBQ, and the chess. This is a great example of how RV parks can create a fun environment with inexpensive things (other than the pool). String up some lights and create a spot for chess/checkers out of some patio pavers, and you've got yourself a nice spot for families to relax.
American RV Park in Albuquerque, NM
We stayed in the American RV Park in Albuquerque on our way home. This was another overnight stop on our road trip that ended up being quite enjoyable.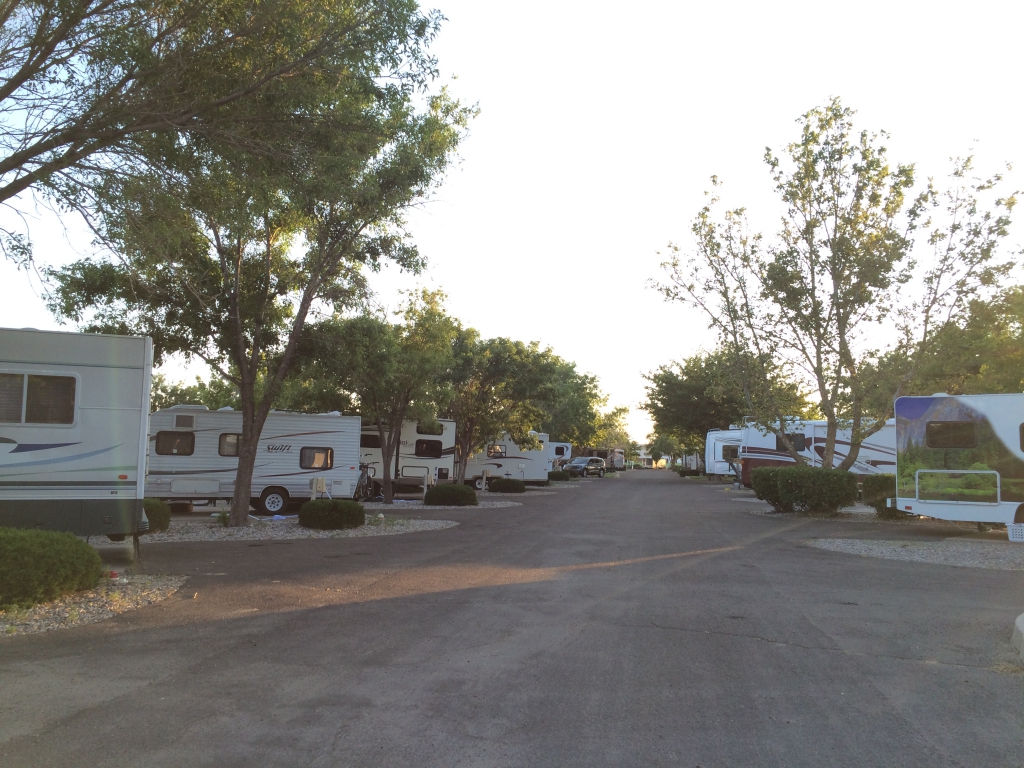 The American RV Park sits close to I-40, making it an easy stop for an overnight. The sites are nicely aligned and neatly manicured. They are very close together, but they are tidy, which makes it feel less crowded.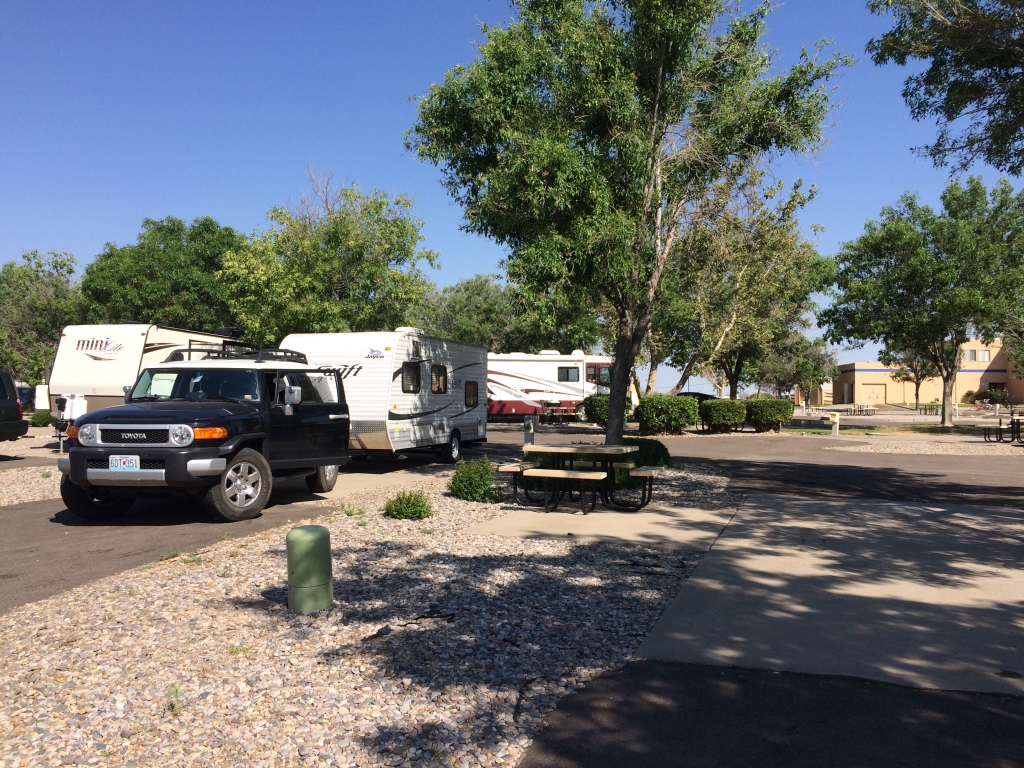 After a long day of driving, our boys were excited to burn some energy in the pool. In fact, they hopped into the trailer to change as I was checking us in. We took full advantage of the pool until it closed for the evening.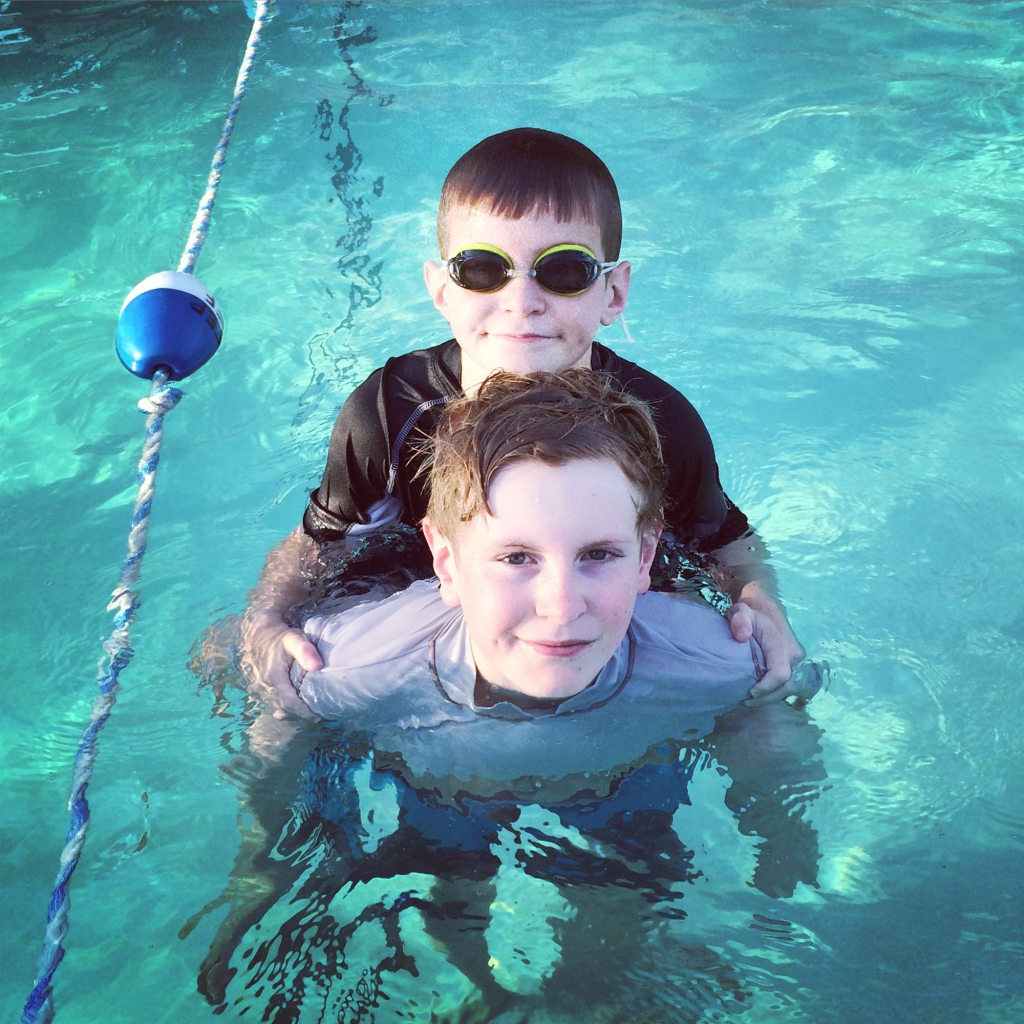 This park offers a continental breakfast in the morning, consisting of packaged donuts and juice. Though it was a simple breakfast, our family enjoyed the chance to get out of our routine.
The American RV park in Albuquerque is a great place to spend a night or several nights.
Find Travels with Birdy:
Share this post: