Birdy Goes East: A Belated Recap
I can't believe it's been a whole year since we did our epic three-week Birdy Goes East trip. I ended up writing a lot about it for other publications, but I never fully covered it on my own blog.
I plan to someday process all of those photos and memories and campground reviews and share them here in all their glory. But, for now, I'll do a belated recap of the Birdy Goes East trip and then move on into our big Colorado trip from this summer.
New Jersey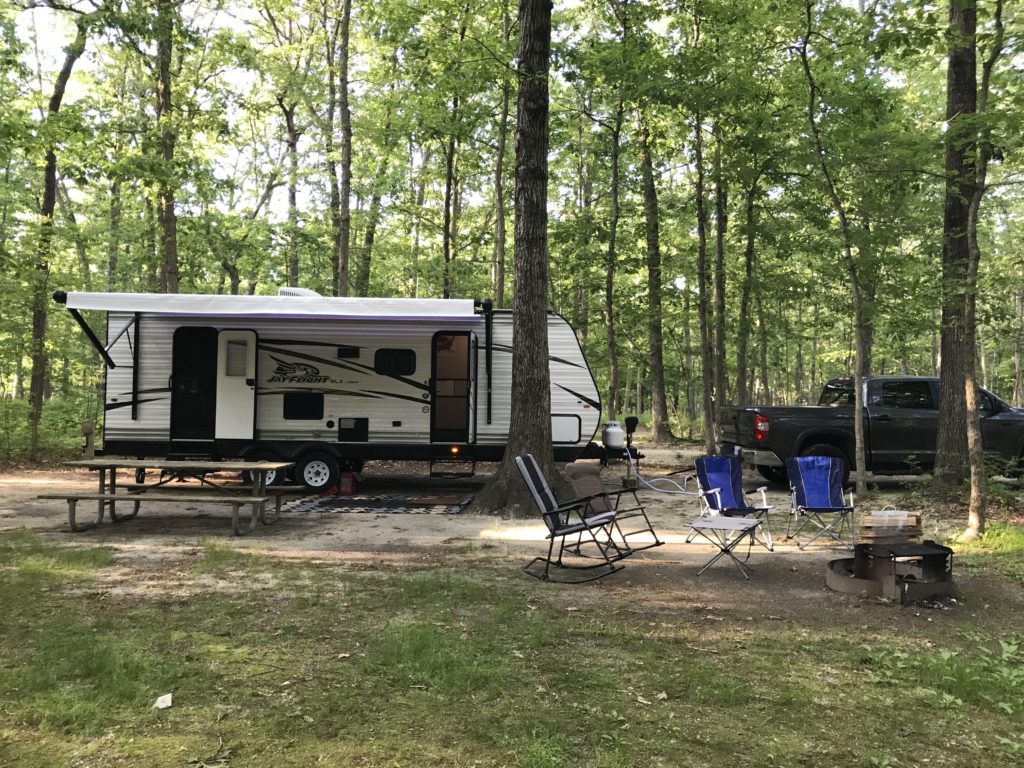 Shortly after I first started this blog in 2015, I was contacted by Jeremy and Stephanie Puglisi to see if I would want to come on their podcast (which was called RV Family Travel Atlas at the time and is now The RV Atlas) to talk about the mistakes we made as new RV owners and to share a campground review of Old 86.
Now, when I started my blog, I never really thought about whether I could even get those I love to read it, much less anyone else out there in the world. So, I was quite surprised to be contacted by someone who read my newborn baby blog.
I was hesitant to go on a podcast because I considered myself far better at writing words than verbalizing them aloud, but I decided to give it a go, and the rest is history. Here's that very first podcast.
Five years later, I've stayed in contact with Jeremy and Stephanie and been on the podcast many times. They helped me get started in freelance writing and have been amazing inspirations…and friends!
Since we were finally heading to the East Coast in 2019, we definitely wanted to include a visit with them. After five years of talking on Skype, we finally got to share a campfire! They were as gracious and entertaining in person as they are on the podcast and online.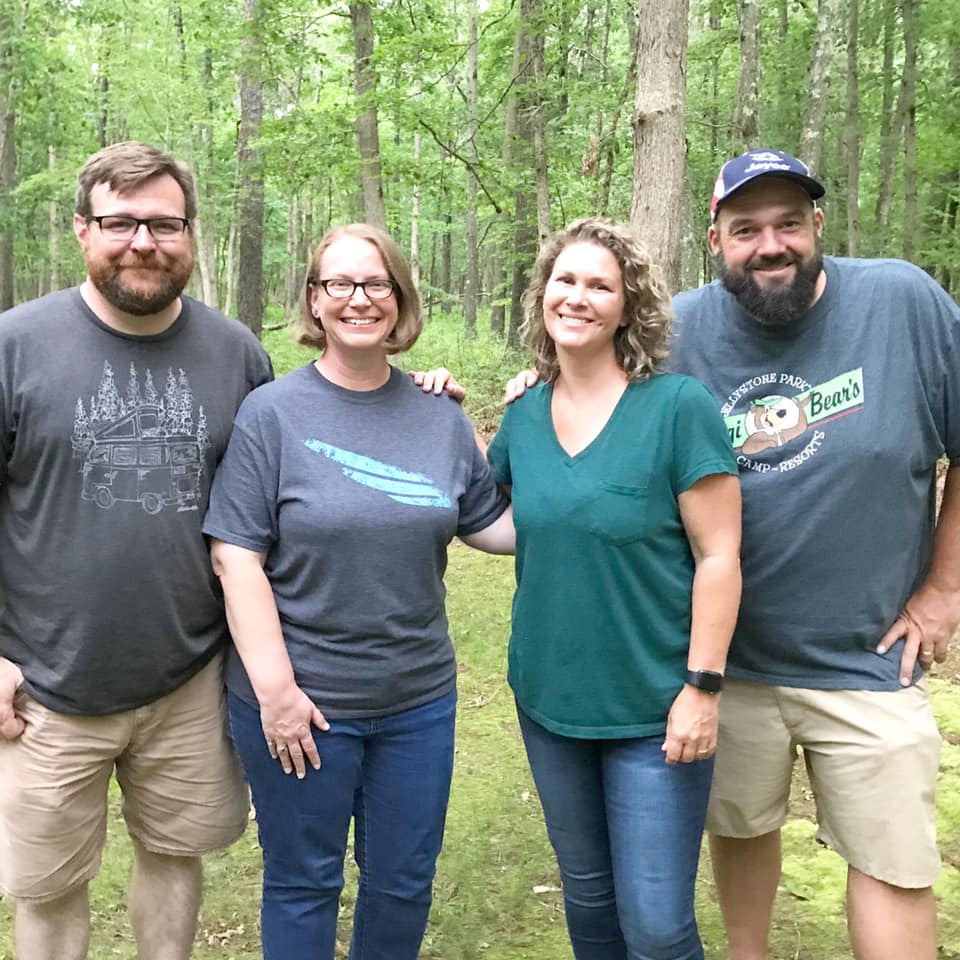 While in New Jersey, we also showed our sons the Atlantic for the first time from American soil. They had previously looked out on the Atlantic from the shores of Ireland, so it was neat to do so from our own nation. (Well, I thought it was neat. Not sure the teenage sons saw it the same way–ha!)
New York City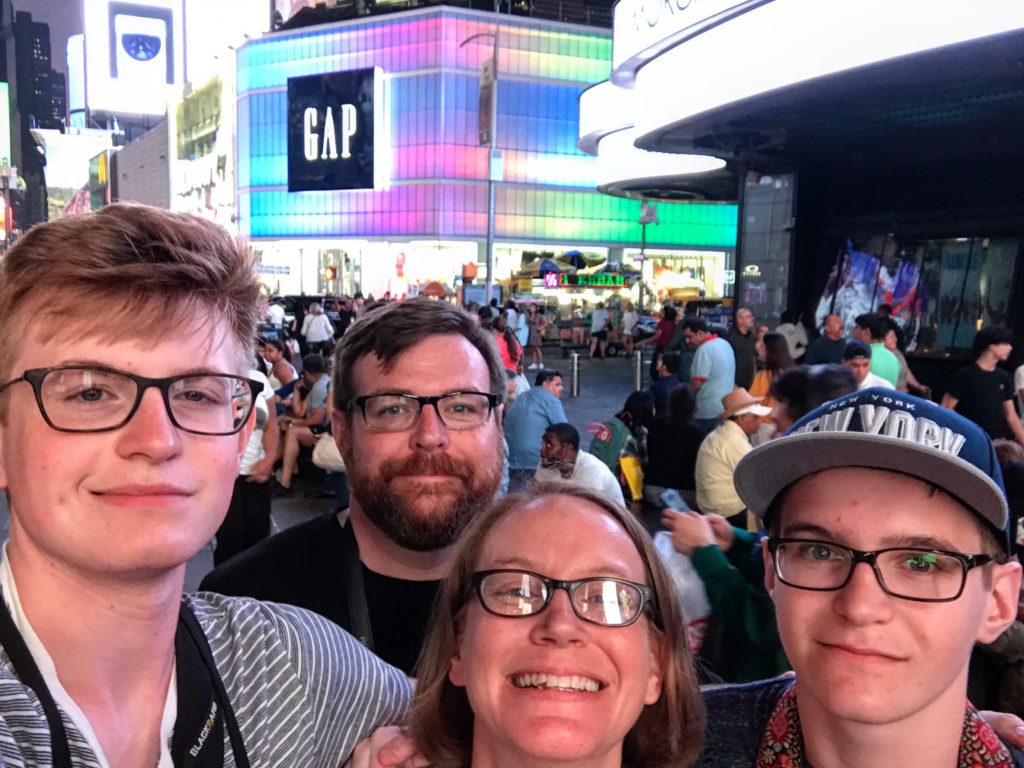 Next, we headed further north in New Jersey to dock our RV in Jersey City while we explored New York City.
This was our first visit to NYC! Even though we have been lucky enough to visit many grand cities around the world (London, Paris, Edinburgh, San Francisco, Chicago, and more), nothing could have prepared us for NYC! It is a place like no other! I mean, obviously…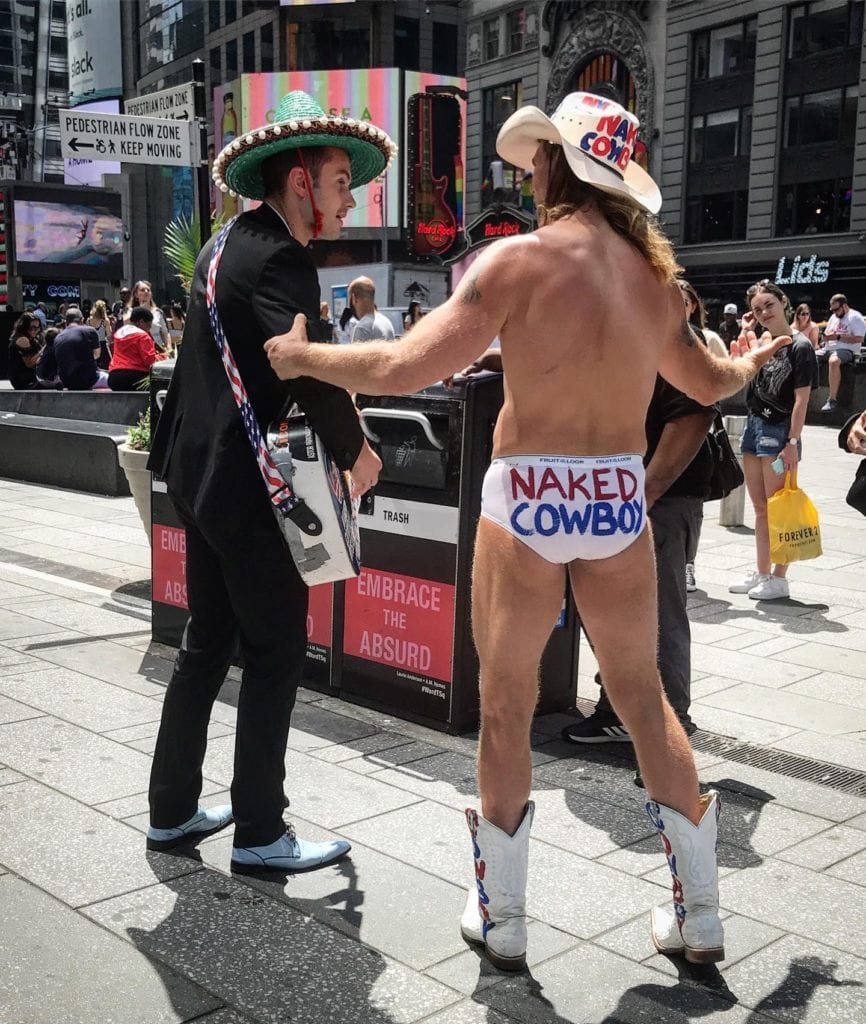 Part of the reason I've never sat down to do the post about NYC is because it's just so big and awe-inspiring that it is hard to put into words. We really loved the energy of the city.
For anyone who has watched television or films, NYC feels somewhat familiar. It's been the backdrop for so many of our visuals on the screen. There was something so exhilarating about actually being there, amid the swarms of people from all over the nation and all over the world.
As we currently face the COVID-19 pandemic, it saddens me to think of that vibrant city with desolate sidewalks and empty theaters. Hopefully, the good times will return before we know it.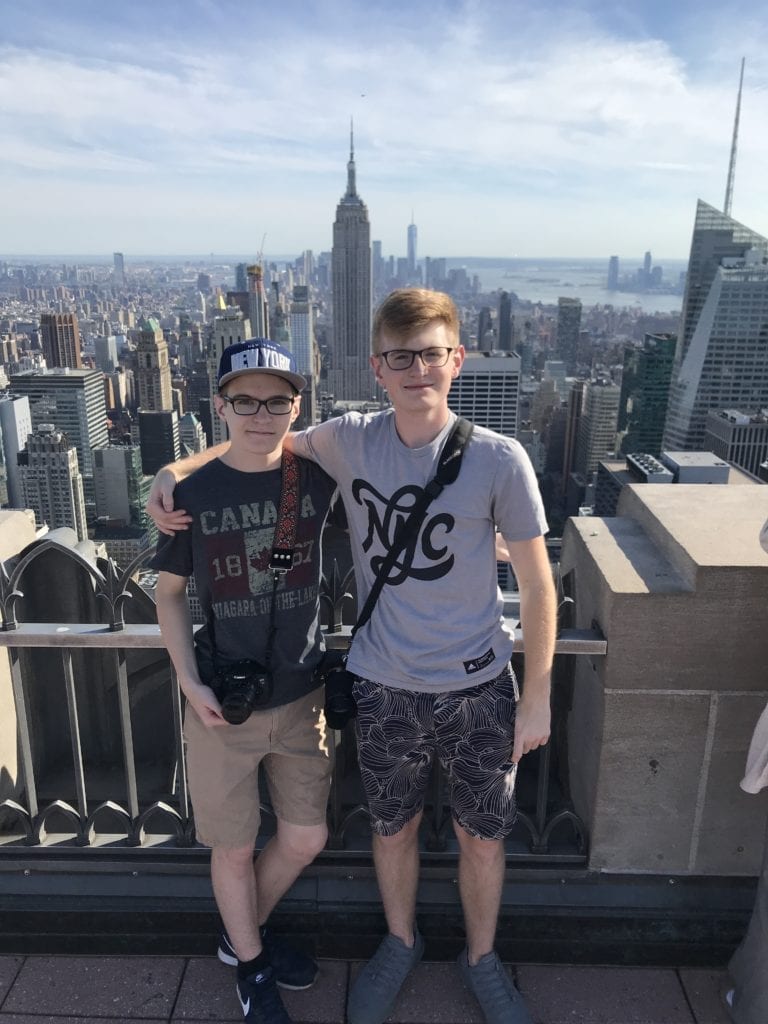 I shared lots of details of our trip to New York City in this RV Atlas podcast episode: Top Picks for Your 1st (or 10th) Trip to NYC. We didn't see and do a ton of touristy things, as we spent a lot of time just walking around the city (over 30 miles in 3.5 days!) looking up.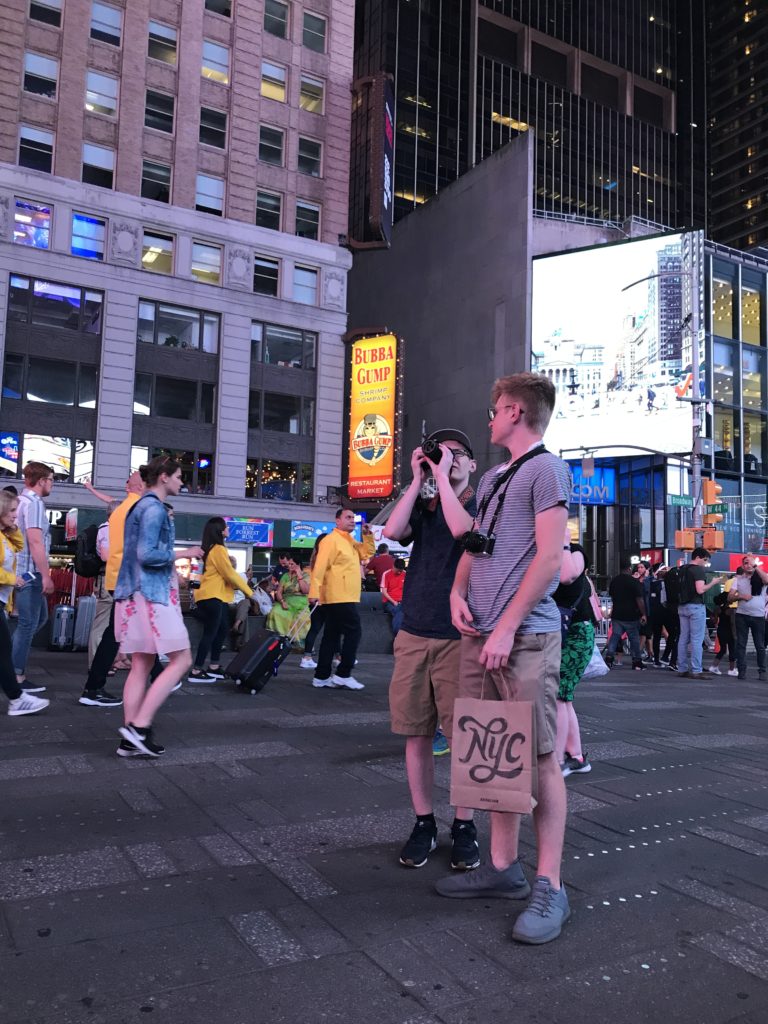 We did so some specific things, though. Going to the Top of the Rock to look out at the Empire State Building from above and walking through Central Park were two big highlights, as was touring the Statue of Liberty and Ellis Island.
RV Park Near NYC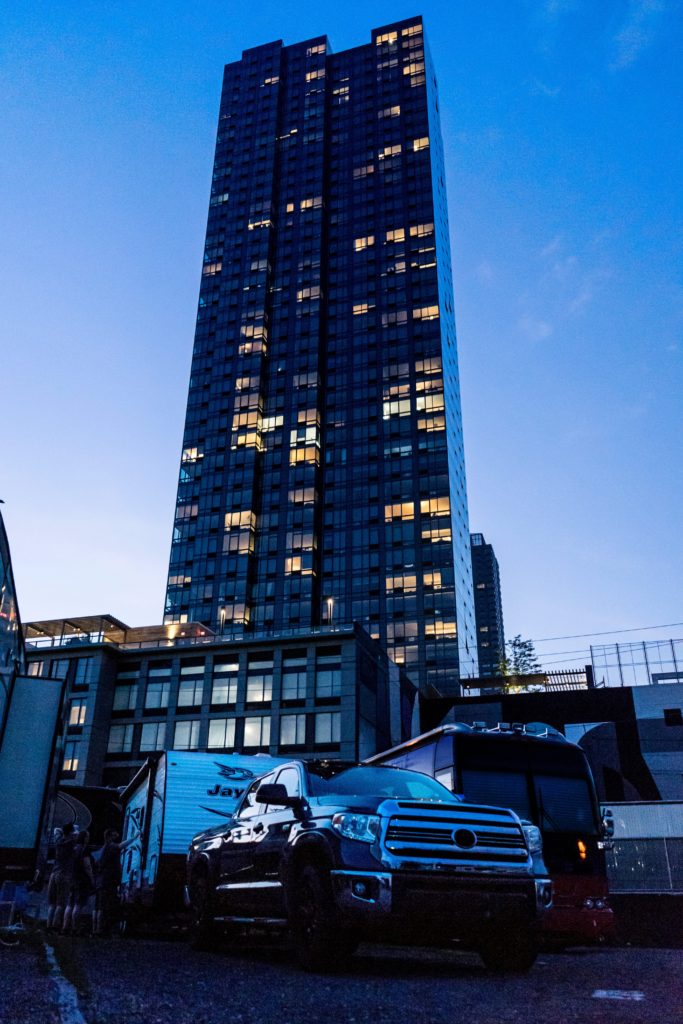 Our visit to the city involved camping in our RV across the river from Manhattan in Jersey City. Liberty Harbor RV Park is the closest place you can stay to NYC with an RV. This park isn't much like a traditional campground, but it can serve as a terrific home base for visiting the city.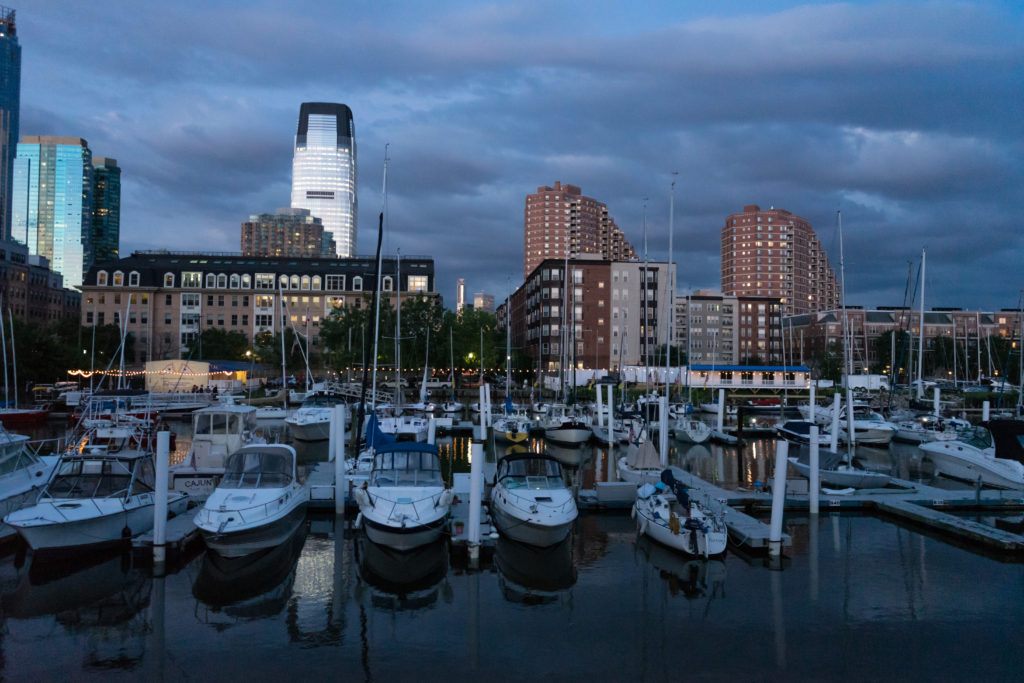 I'll never forget the afternoon we arrived at Liberty Harbor and hopped on a ferry into the big city. The distant skyscrapers got bigger and bigger, before we ultimately disembarked the ferry and walked through the canyons created by these towering buildings.
Here's an RV Atlas podcast episode where I do a complete review of Liberty Harbor. It's one of those campgrounds that has very mixed reviews, so I was happy to share our primarily good experiences with the park!
Cape Cod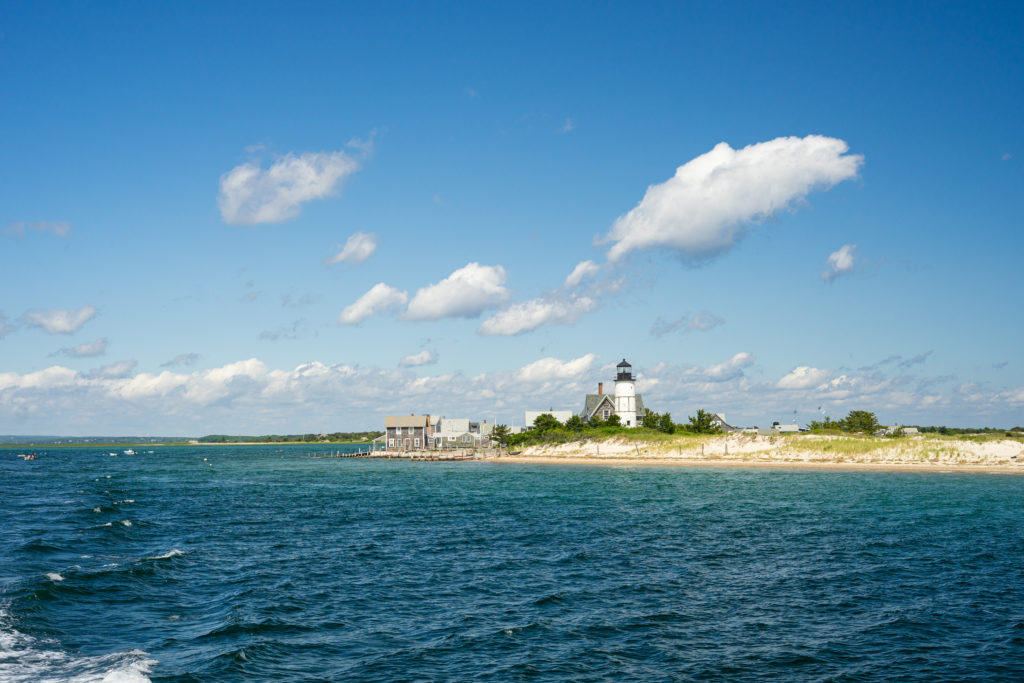 After some busy days in the city, it was time for a total change of pace. We headed to Cape Cod. As planned, it truly was a respite from the busyness of the city.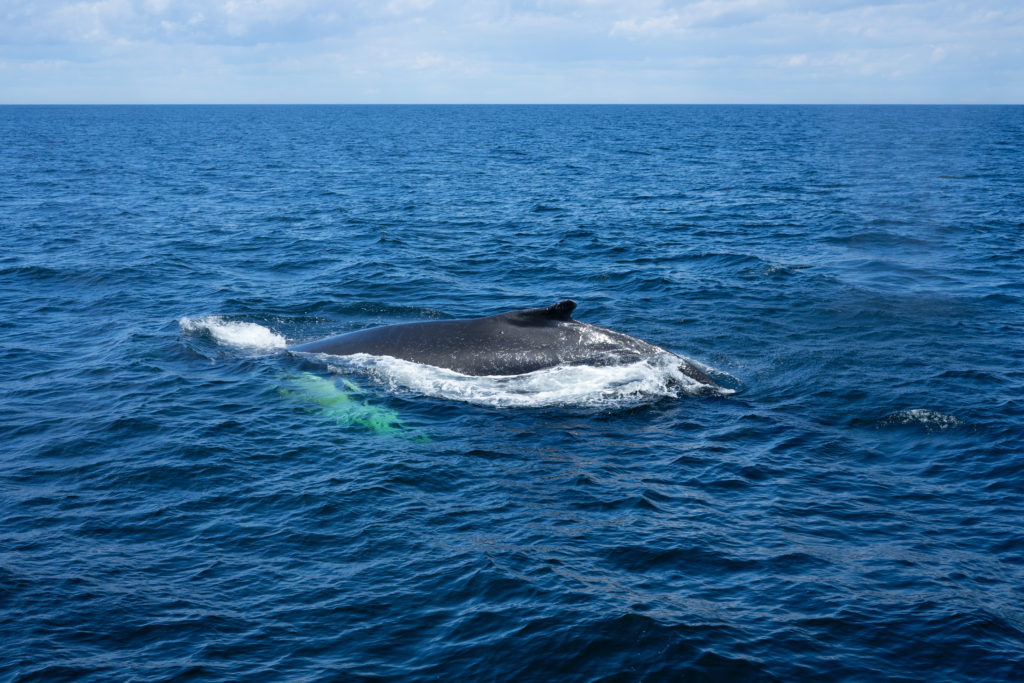 Here, we were able to have that classic coastal experience, complete with beaches and lighthouses. I enjoyed my first real lobster roll on the coast. We took a whale watching tour and were not disappointed.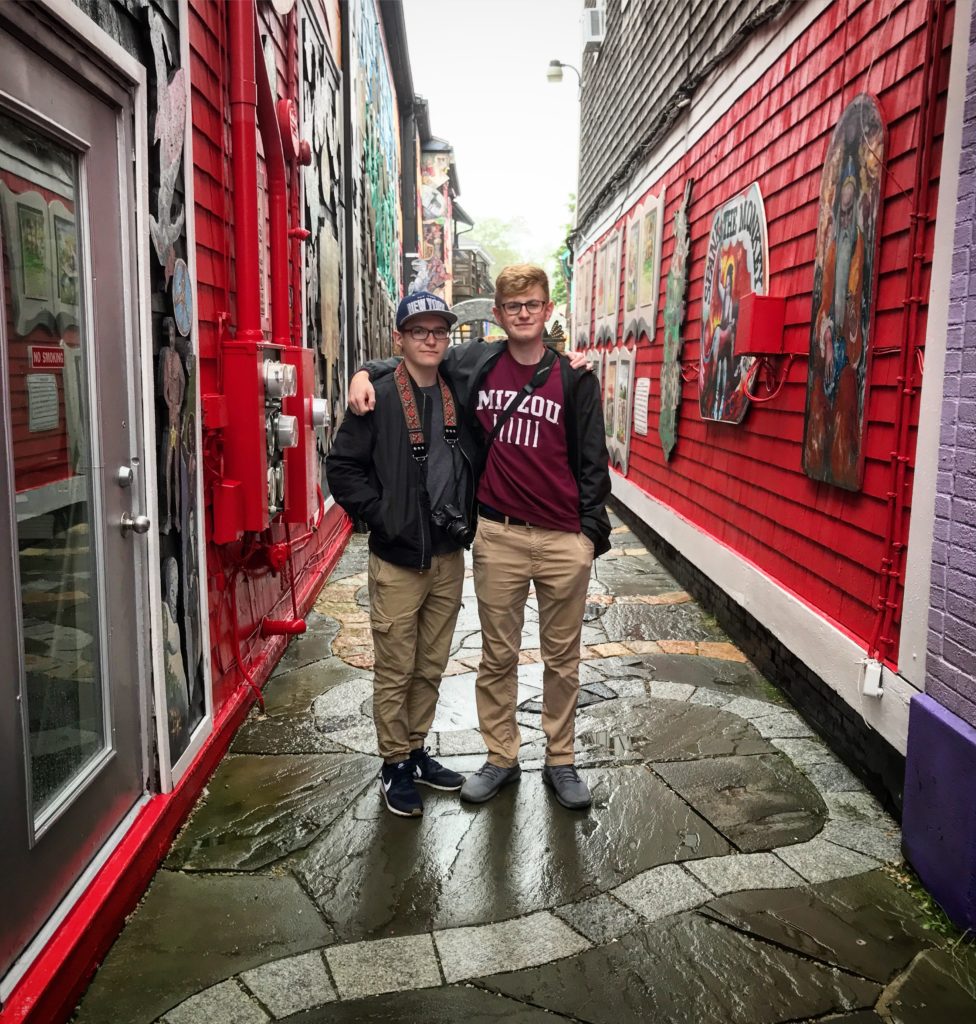 We headed out to Provincetown, at the tip of Cape Cod. Despite the gray, rainy day, we encountered a town full of color. It just seemed effervescent. Beauty, charm, and relaxation abound all around Cape Cod!
RV Park Near Cape Cod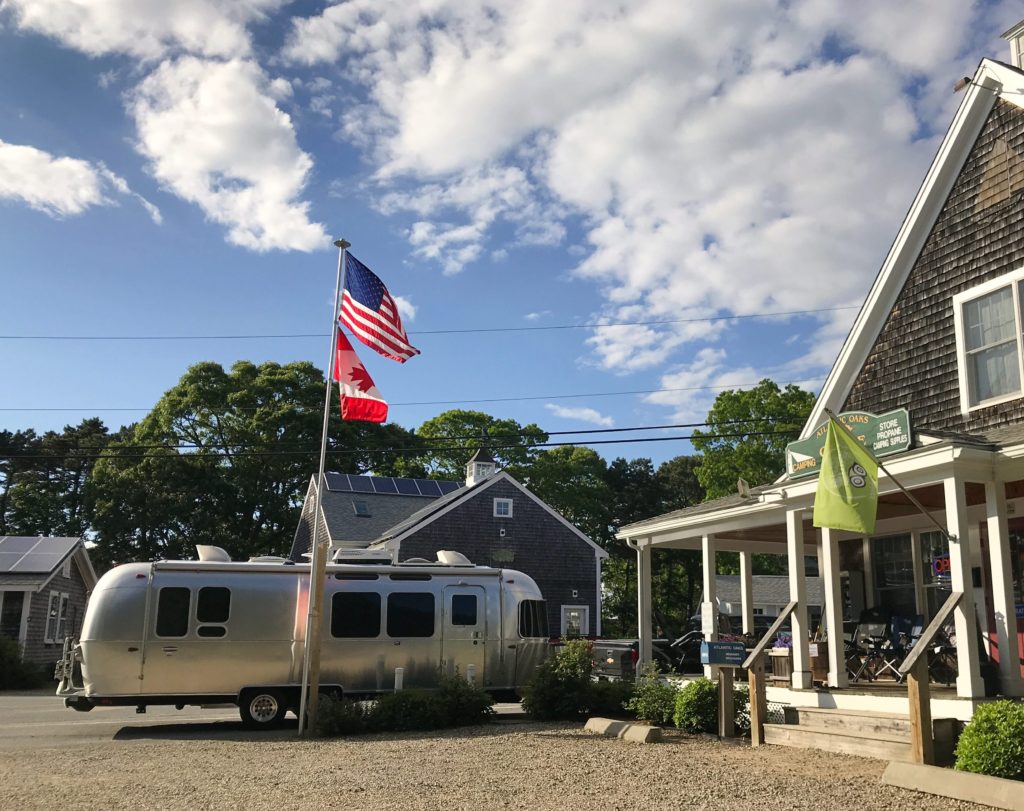 For our visit to Cape Cod, we stayed at Atlantic Oaks RV Resort, one truly impressive campground. We especially loved all of the trees, which give each site natural beauty and some privacy from the neighbors. The sand in our toes reminded us that we were truly on the coast.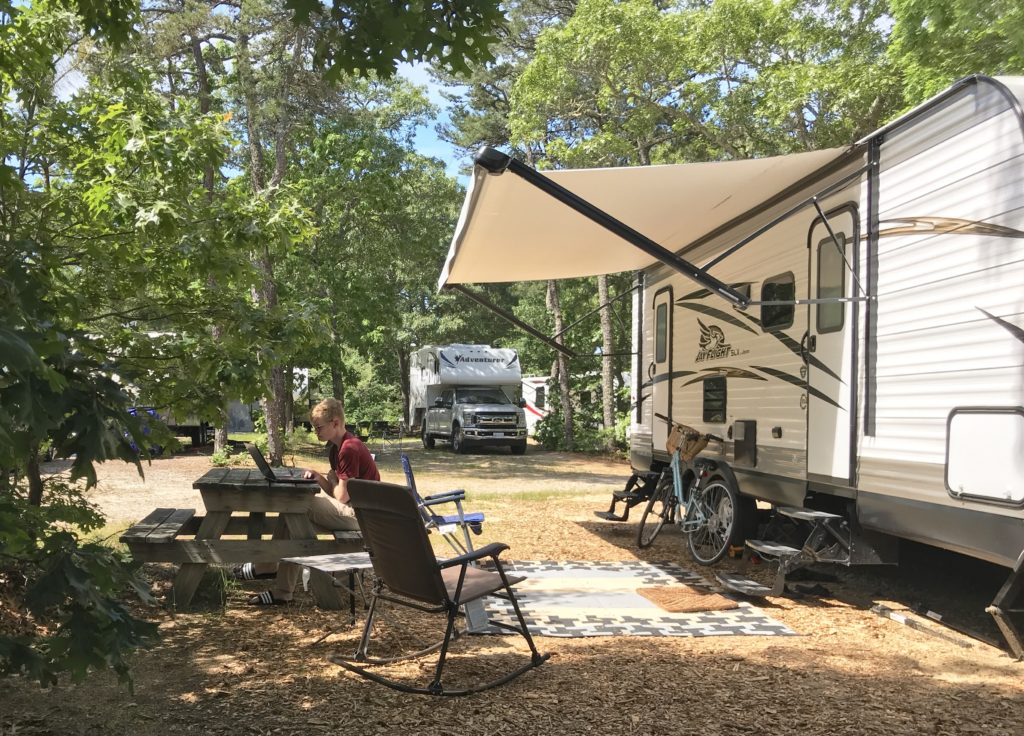 In addition to beautiful campsites, this park has a nice communal game area and easy access to the Cape Cod Biking Trail. It's centrally located on the Cape Cod Peninsula, making it a great basecamp.
Boston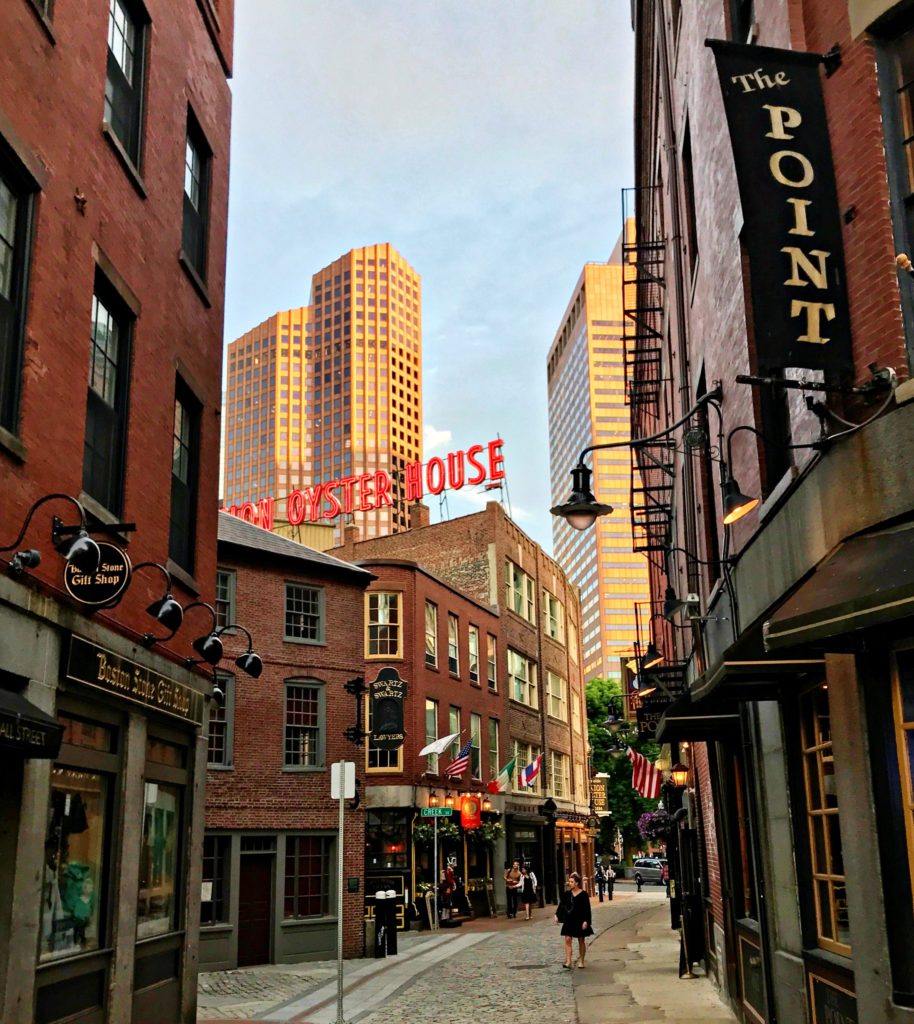 Next up, we spent a few days in Boston. We all really loved this town! Though Boston is a big city, it had a real coziness and charm to it. It has a more relaxed pace than NYC, while still having a vibrancy all its own.
This RV Atlas piece includes lots of details about our impressions of Boston and some tips for planning your own trip. Again, we didn't do many of the traditional touristy things, but we used our walk along the Freedom Trail to explore the history and culture of the city.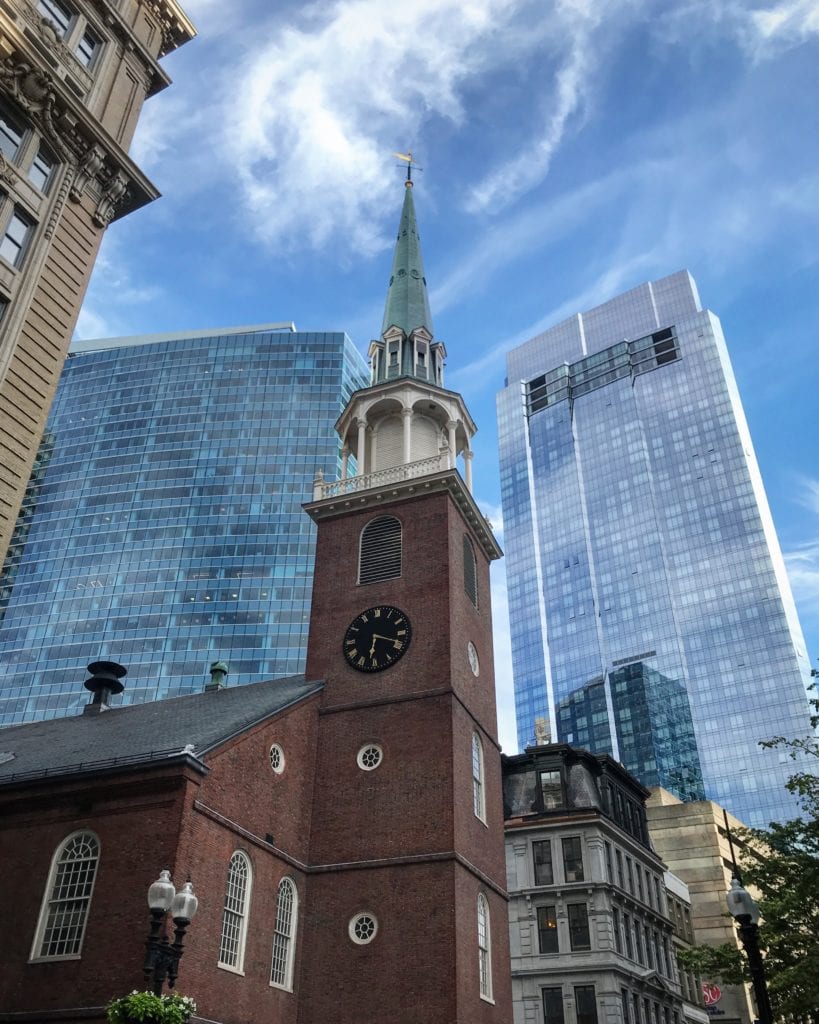 For our stay in Boston, we camped at Normandy Farms Campground. Normandy Farms is the total package when it comes to RV resorts! I talked about Normandy Farms on the RV Atlas episode about Boston. I also did a write-up for Trailer Life, which you can find here.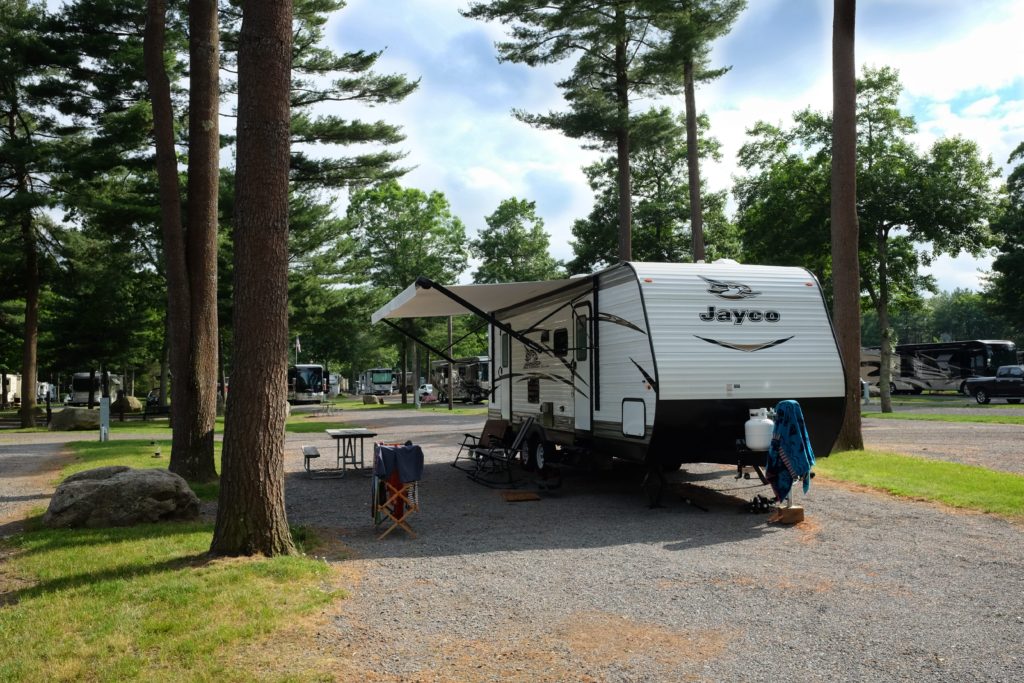 At Normandy Farms, you'll find lush grounds, huge sites, over-the-top amenities, and a full slate of activities. This is one of those parks you can visit and find plenty to do onsite for many days.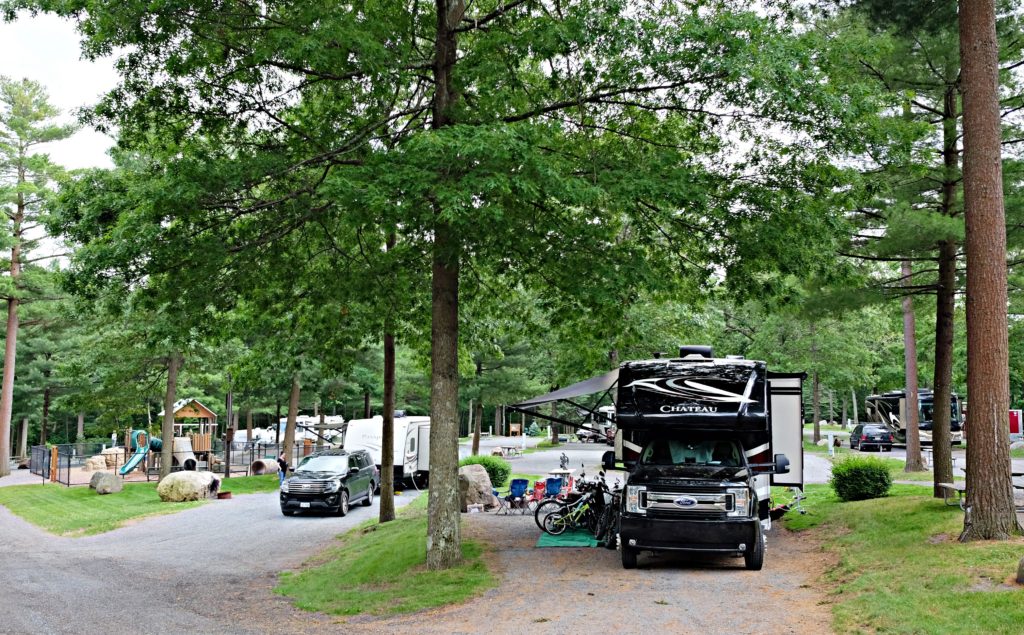 Other Highlights
The true mission of our Birdy Goes East trip was to tour some colleges, so our three-week journey across the East Coast involved lots of tours and some overnight stays in places we would not have visited otherwise.
My next post will talk a bit about using an RV to tour colleges and give some tips for anyone planning to do the same. I'll also give some campground shout outs for great locations near some of the Ivies.
Final Thoughts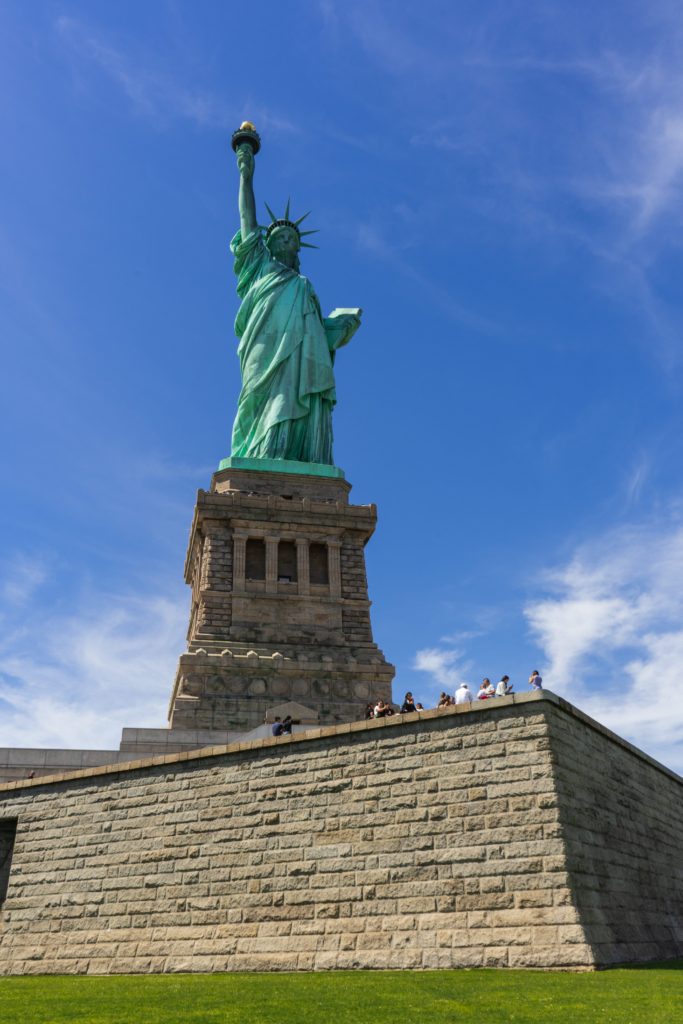 After many trips that took us west, it was amazing to finally head east. We learned that it is possible to plan an urban RVing road trip. While it was quite a lot more stressful navigating the tighter roadways of the East Coast, we survived!
We soon learned that our ideas of the East Coast as being very urban throughout were actually quite wrong. There is plenty of natural beauty there. They even have trees and grass (seriously, I had imagined a lot more concrete).
We also learned that cities have a beauty of their own that comes through not only in the architecture but also in the people. I'm so glad we were able to experience this and so much more! Someday, I will process all of those thoughts and share them with you.
Find Travels with Birdy:
Share this post: