Colorful Colorado Springs
Colorful Colorado Springs is well-known as a top-notch family destination. On our recent visit, my husband and I found even more to love about this city. Relaxation and inspiration are easily found on the streets of the Springs.
Having already seen some of the top visitor picks (including Pike's Peak and the Manitou Cliff Dwellings) on a previous visit, we didn't return to them this time. Instead, we spent most of our time at Garden of the Gods (be sure to check out the amazing sunset we admired from those glowing red rocks here), and we wandered around some of the cool neighborhoods and towns located in and near Colorado Springs.
Manitou Springs
After wrapping up our morning in Garden of the Gods, we headed to Manitou Springs, a charming town located near the base of Pike's Peak. It first became a tourist destination in the 1870s, when the purported healing abilities of the mineral waters attracted visitors (similar stories can be found in similarly attributed towns across the nation–it was a thing!).
Today, Manitou Springs is a fun place to stroll, with colorful buildings, hip shops, and unique restaurants. Fountain Creek runs right through town, adding to the ambiance.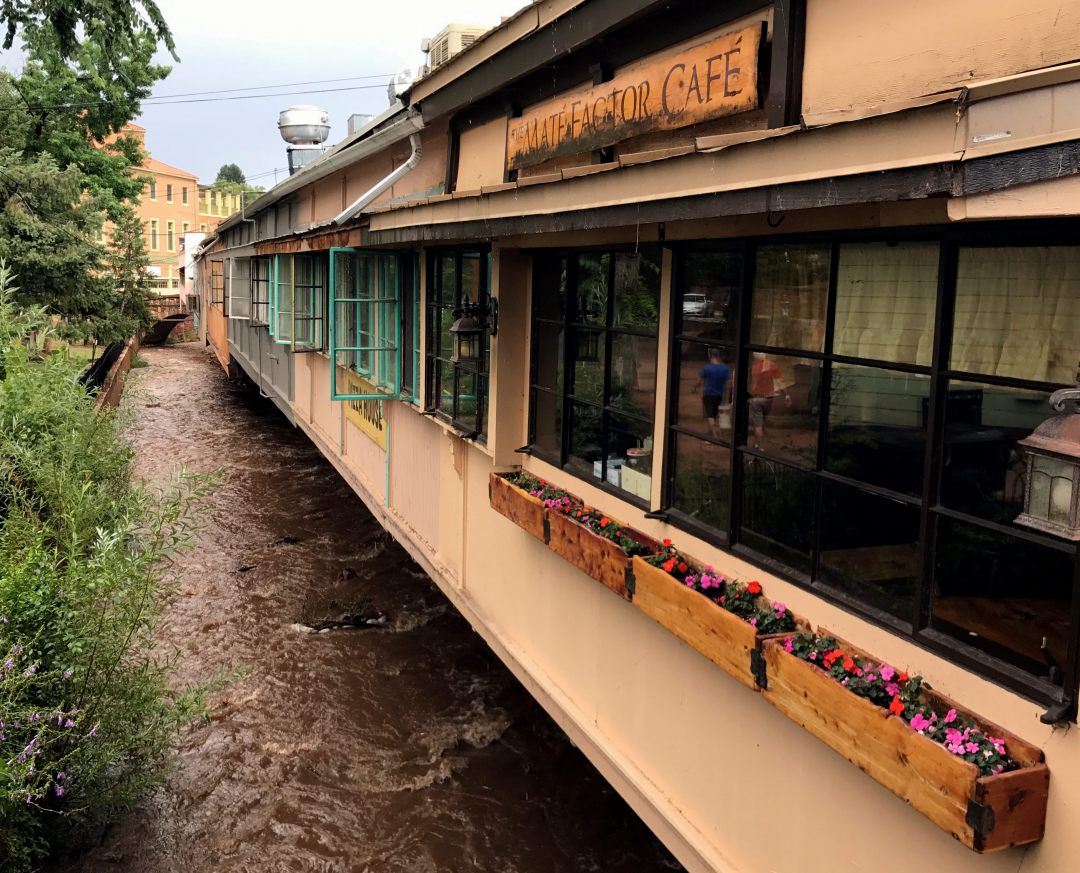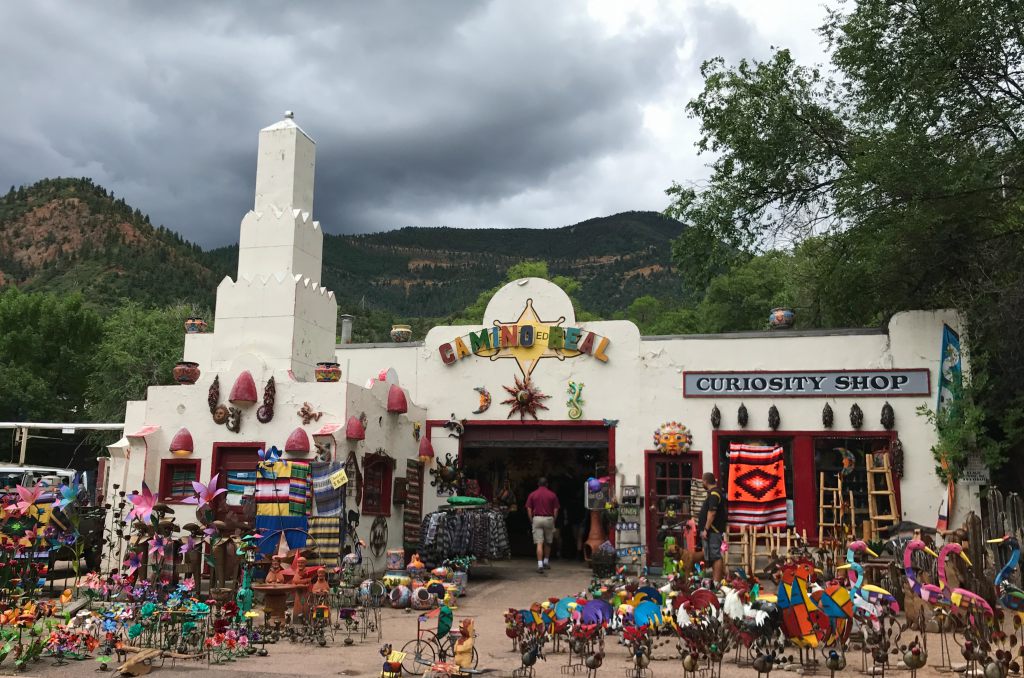 One of the coolest things we discovered here is the Arcade Amusements (also known as the "penny arcade"). Packed with vintage video games and rides, this is a fun place for a couple or a family. My favorite? The skeeball room, of course!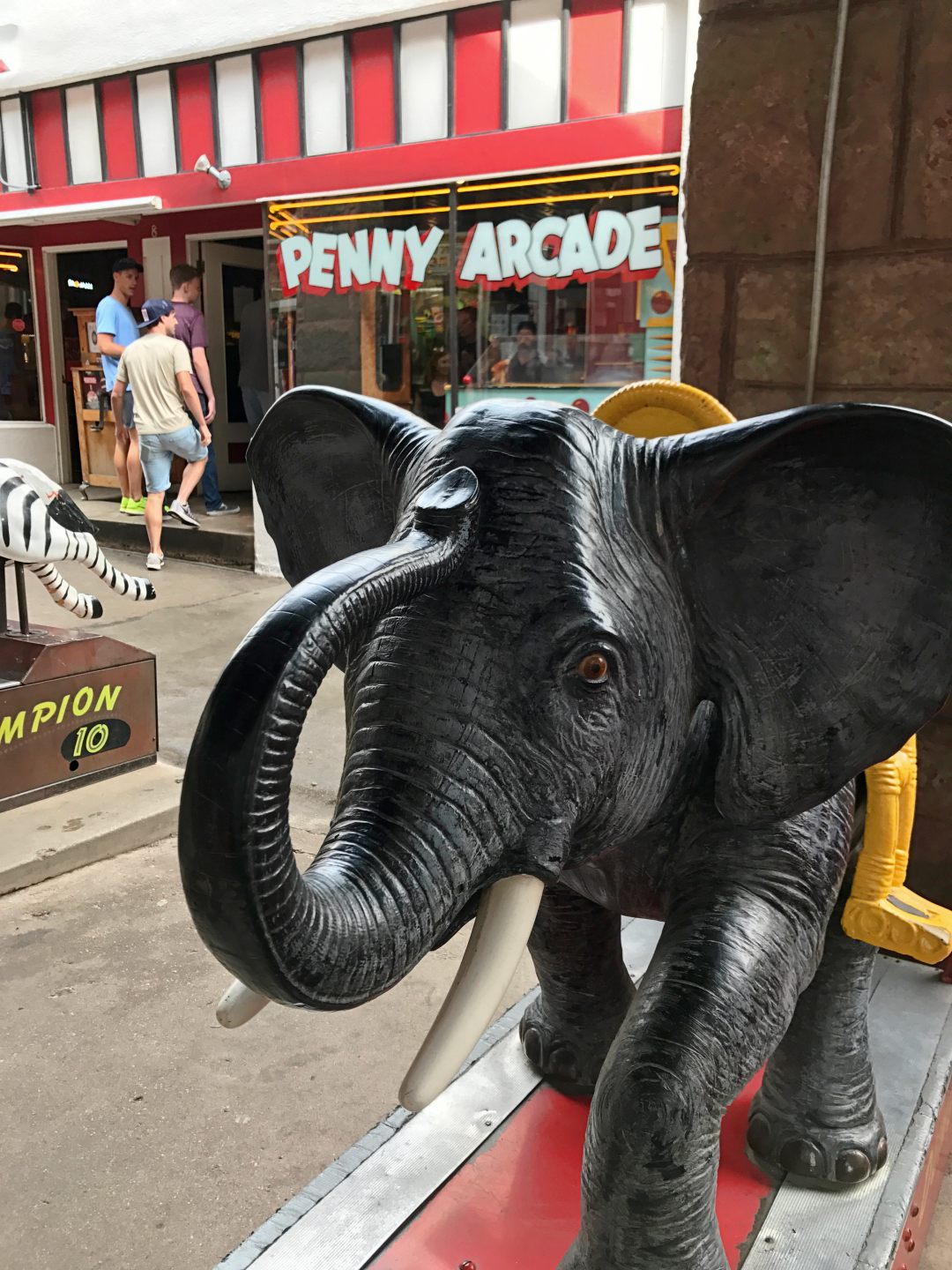 Old Colorado City
Originally a city in its own right, today, Old Colorado City is a historic district of Colorado Springs. Compared to Manitou Springs, I would say this area is a little more upscale. Art galleries and fancier restaurants are the top draw.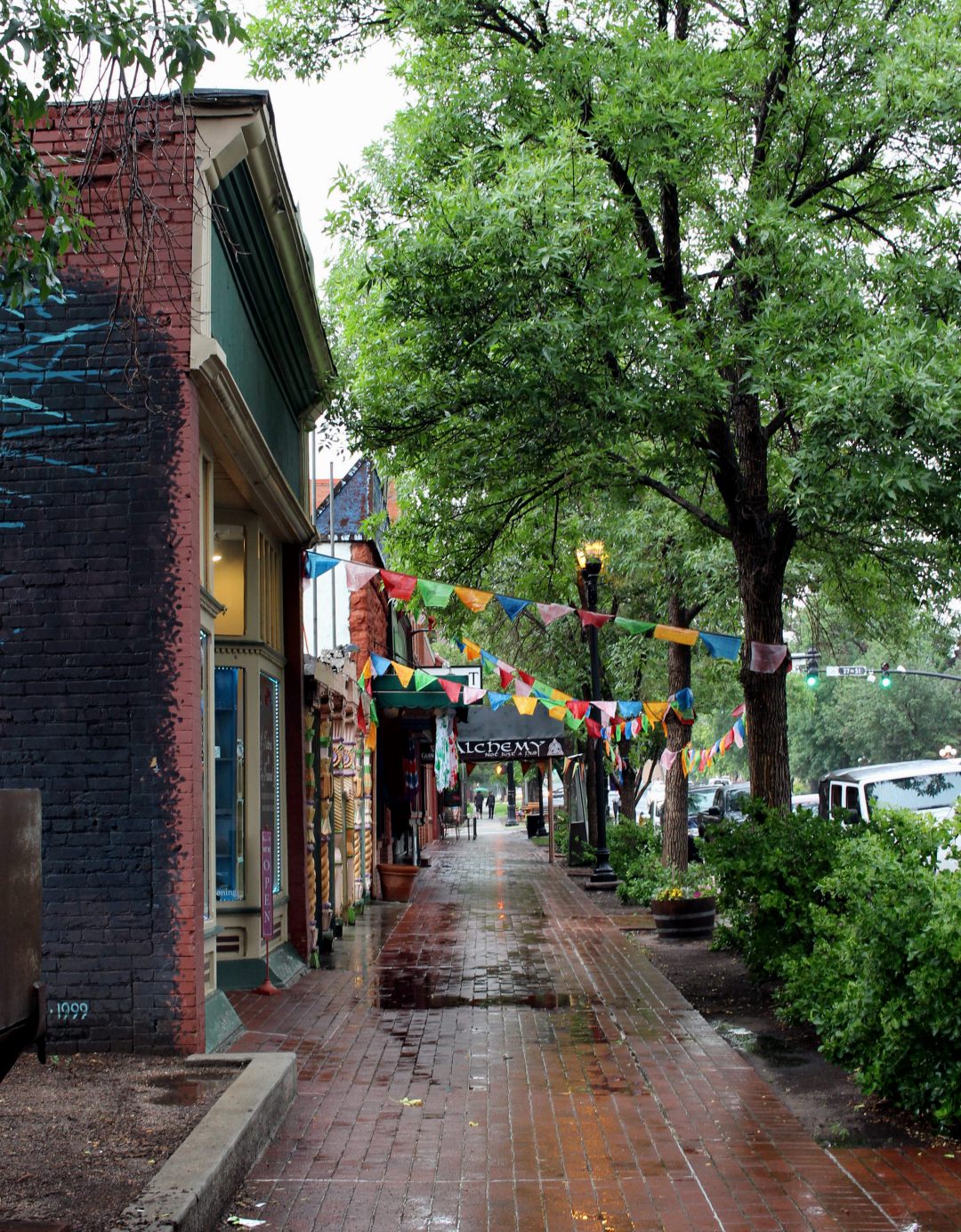 We popped into one gallery and found the artist eager to talk. While it rained outside, we enjoyed a good conversation about art and just about everything else under the sun. Laura Reilly's paintings fully captured what I love about the Colorado landscapes with vibrant colors and energetic lines. This was a lovely area to explore for a couple of hours.
Wines of Colorado Restaurant
When we first ate at Wines of Colorado six years ago, it left such an impression on me that I was looking forward to returning again. While it doesn't look like much from the outside, the real star of the show is found out back. A small creek runs along the restaurant's property. Smartly, they've added a nice patio for outdoor dining.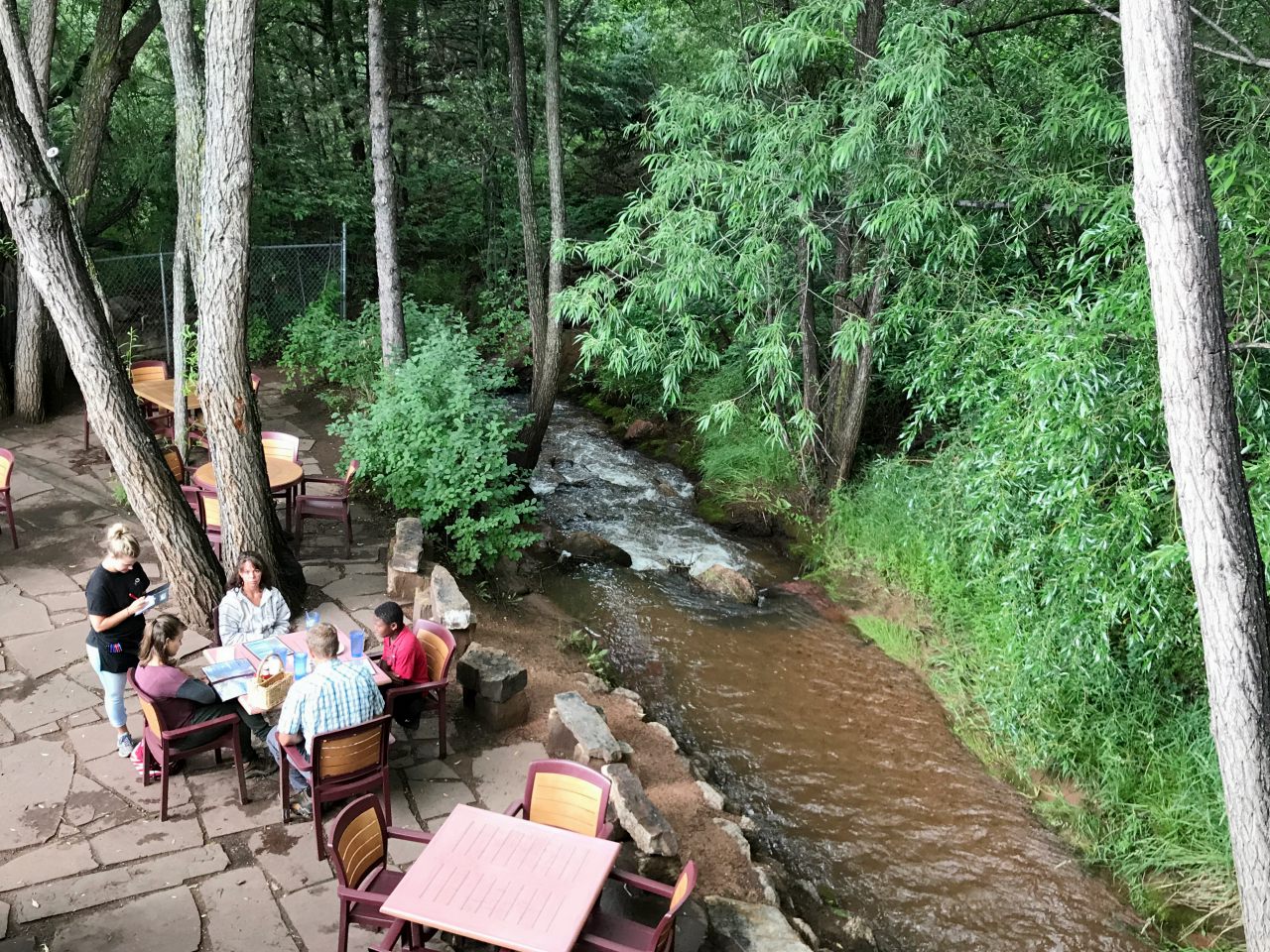 The ambience was uber relaxing, with the trickling creek and arching trees. The food did not disappoint. I ordered the portobello cap stuffed with feta, spinach, and tomatoes with a balsamic drizzle. This was one of those dishes where each element perfectly complements the other: a little bit of sweet, a little bit of earthiness. I sampled a bit of my husband's chicken tacos and was sorry I couldn't have those and my dish and an appetizer and a dessert. It really was that good.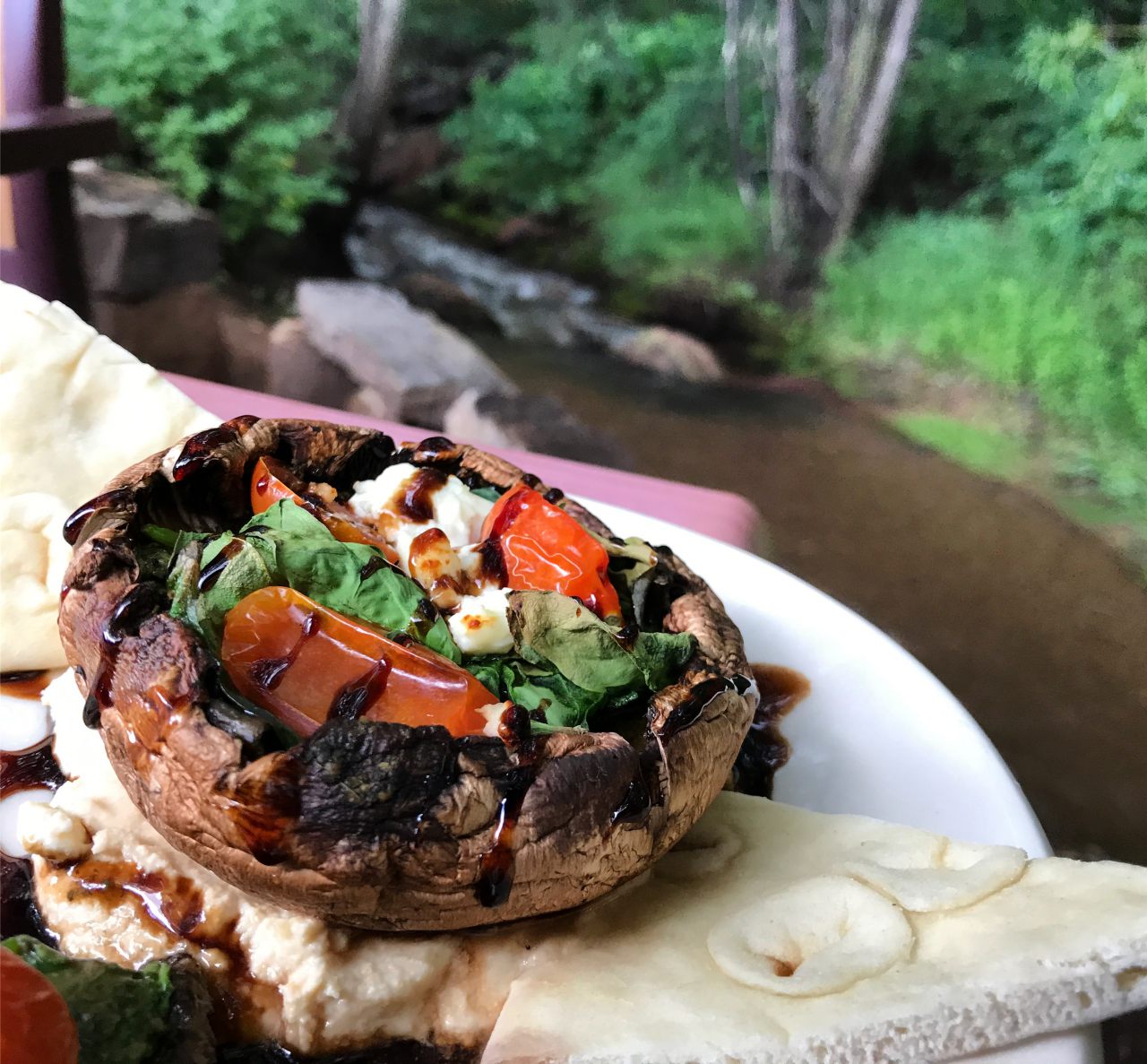 Inside, visitors will find a wide selection of wines, with samples readily available. Check it out if you are in the area, and I hope you enjoy it as much as I did.
Cripple Creek
For something completely different, we headed out to Cripple Creek. Though it is an hour-long drive out of the city, it's worthwhile just to see new mountain landscapes. Plus, Cripple Creek retains a historic charm from the Gold Rush days.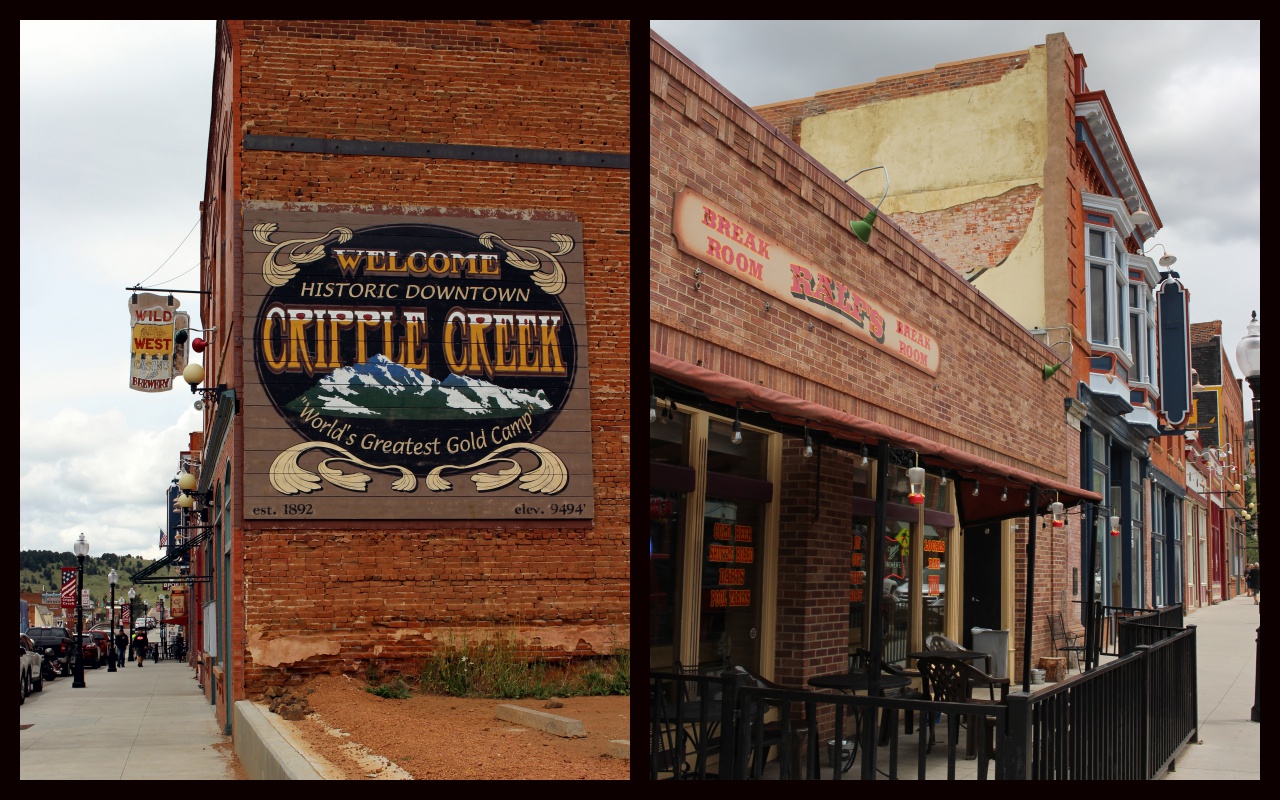 Though gold is still found in these hills, today's visitors are more likely to find themselves losing money in the many casinos. Sadly, even though there have been efforts to fully revive the town as a tourist attraction, many of the storefronts are boarded up.
On our drive back to our campsite, we looked up and were shocked to see bighorn sheep on a ledge above the road. They stood so still they didn't even look real.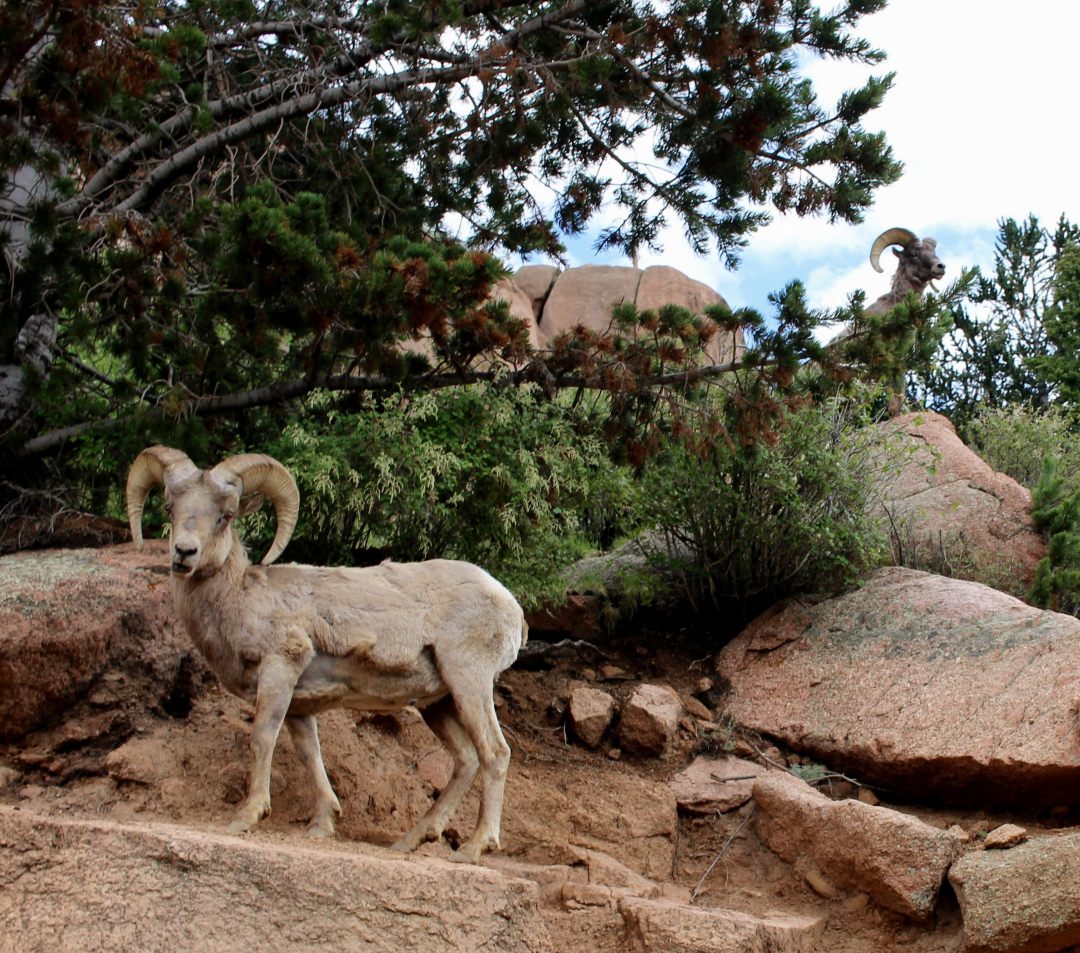 Red Rocks Park Open Space
If Garden of the Gods is too packed for your taste or if you want more trails to explore, head over to Red Rocks Park Open Space. We didn't get very deep into the park because our stomachs started rumbling, but we found plenty of beauty in just the first few feet: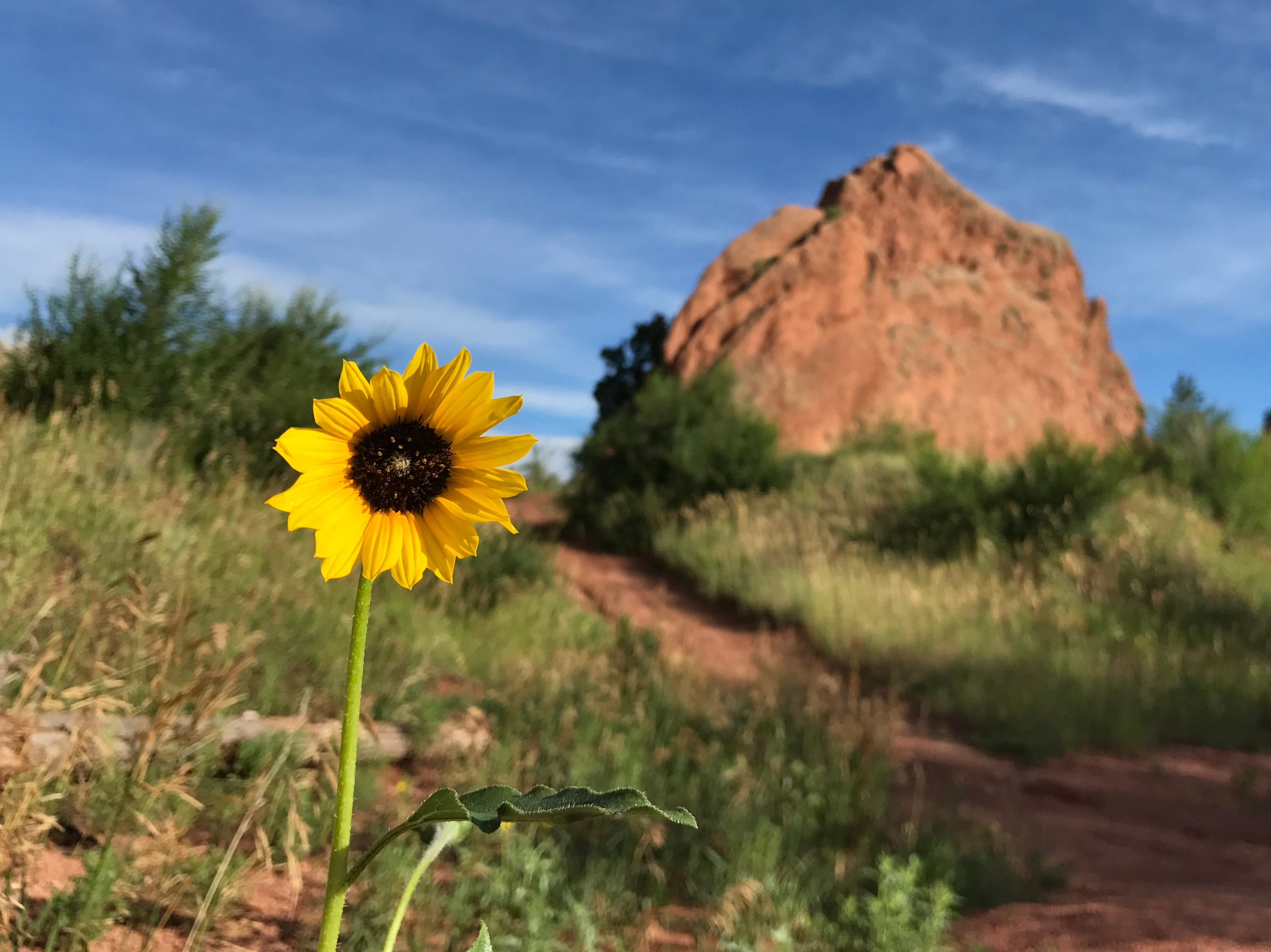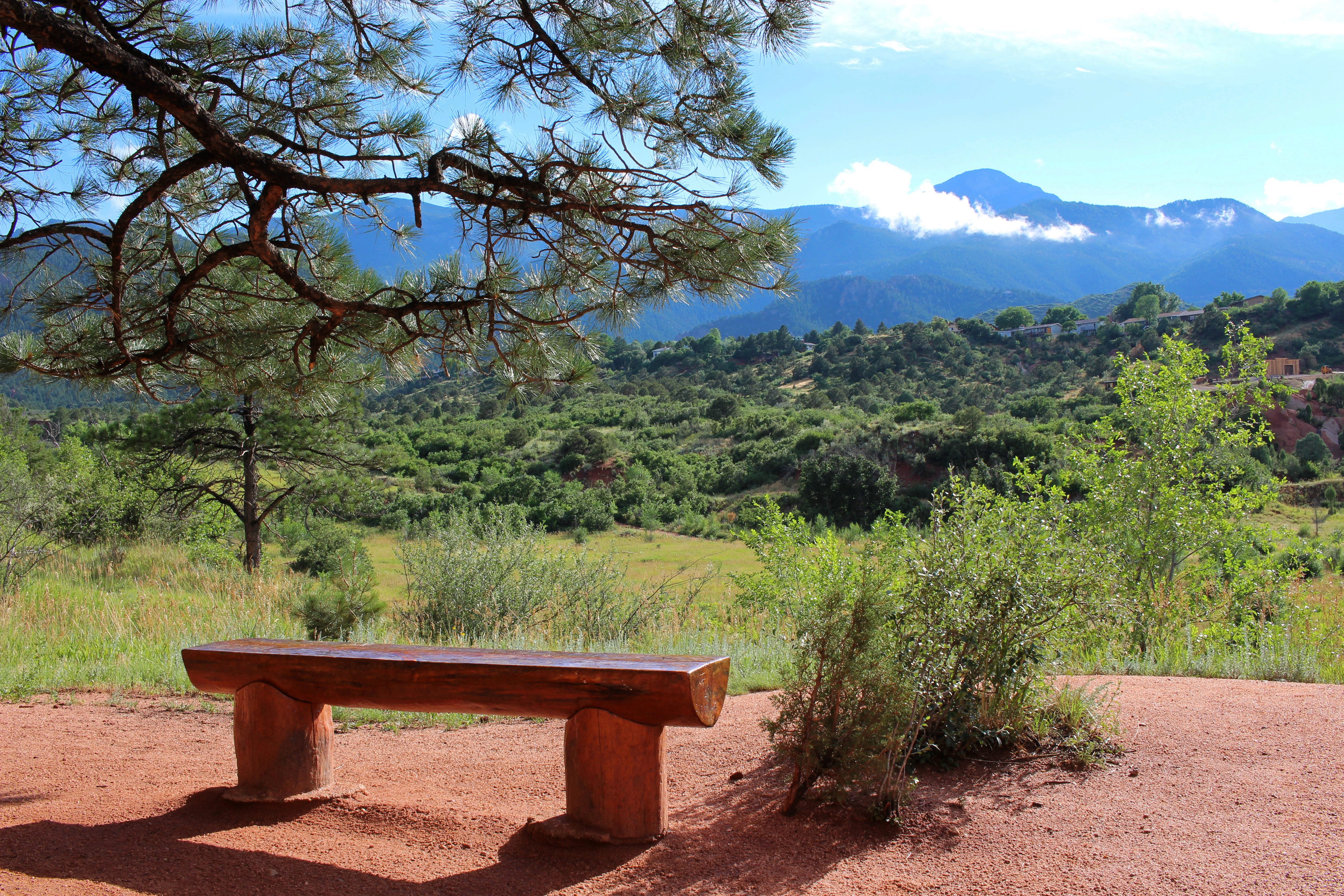 RV Parks in Colorado Springs
What originally drew us to the area for this trip was our desire to explore Mueller State Park, as I wanted to spend some warm summer days at a higher altitude. Unfortunately, by the time I booked our stay, I could only find a spot for three nights. We decided to spend half our trip in Mueller and then come down closer to Colorado Springs for our remaining days.
On a previous trip to Colorado Springs, we were fortunate enough to stay at Cheyenne Mountain State Park. With a campground situated high above the city, Cheyenne Mountain offers some cool views. The campsites are large and feel expansive. Over twenty miles of hiking trails are found in the park. Of course, this wonderful park books very early, meaning it was also full by the time I booked our trip.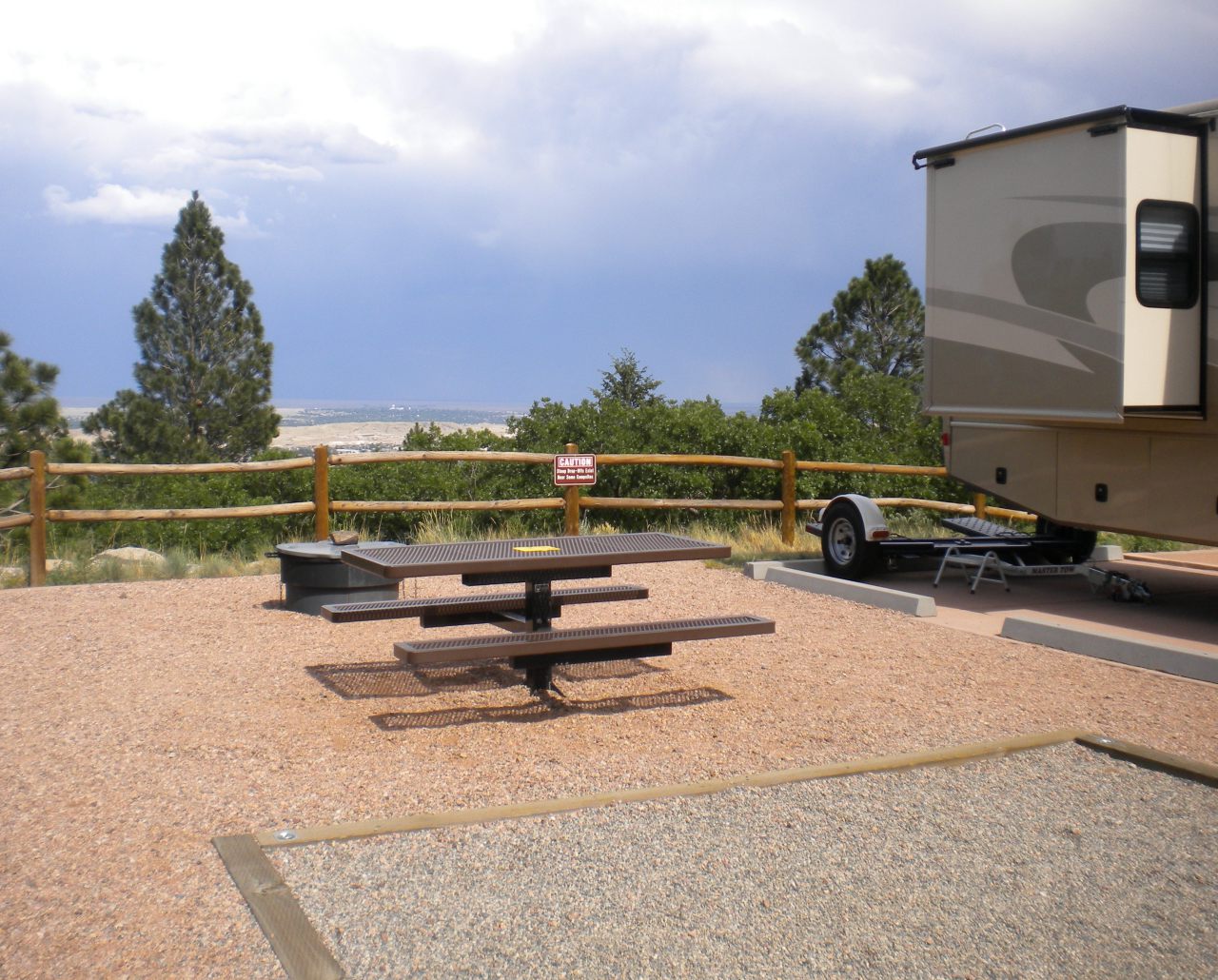 Upon further research, we opted to stay at Diamond Campground in Woodland Park for the second half of this trip. Even though it was a 15-minute drive outside of Colorado Springs, I was drawn to this park's altitude and trees. Colorado Springs can get very hot in the summer, and I'm not a fan of heat. Located at 8,500 feet above sea level, Diamond Campground promised to be much cooler than parks closer to the city.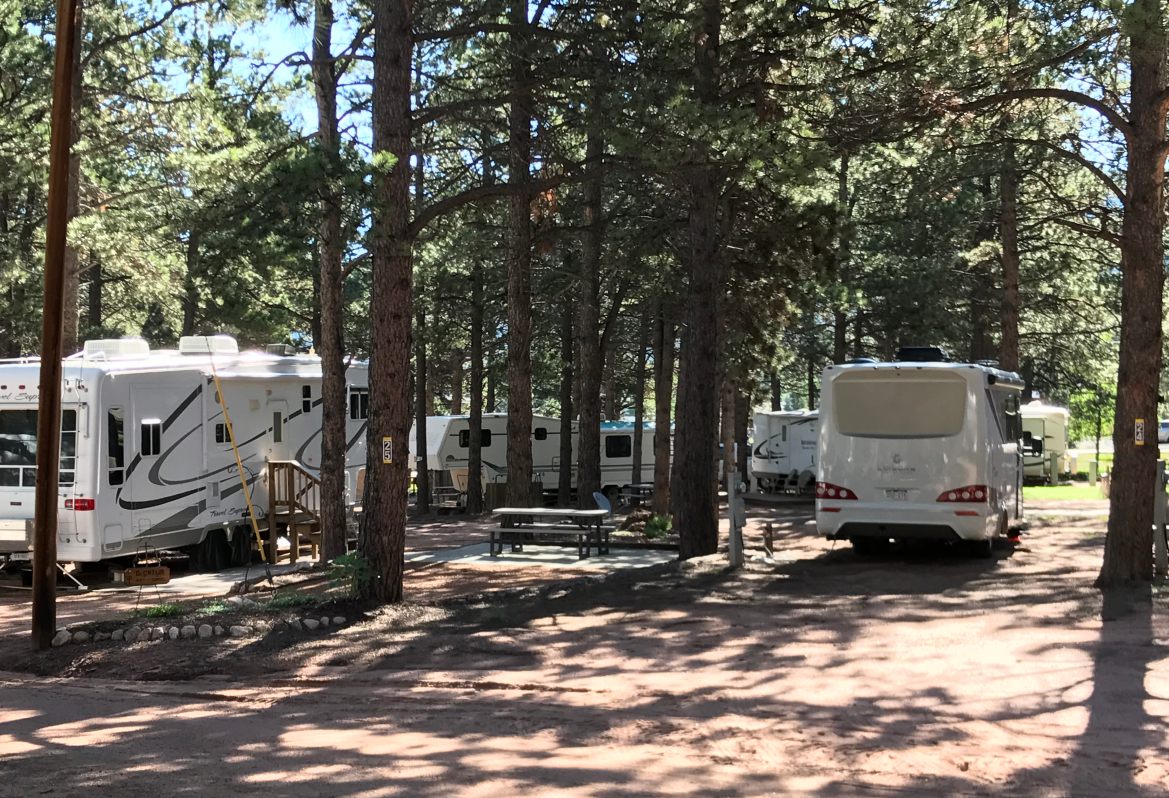 We appreciated the canopy of trees and the clean facilities; however, we thought the sites seemed very crowded. Though we had a nice patio and fire pit, other sites were right beside and behind us, making us less interested in sitting outside. Luckily, we weren't planning to spend a lot of time in the park, so it worked fine for our needs.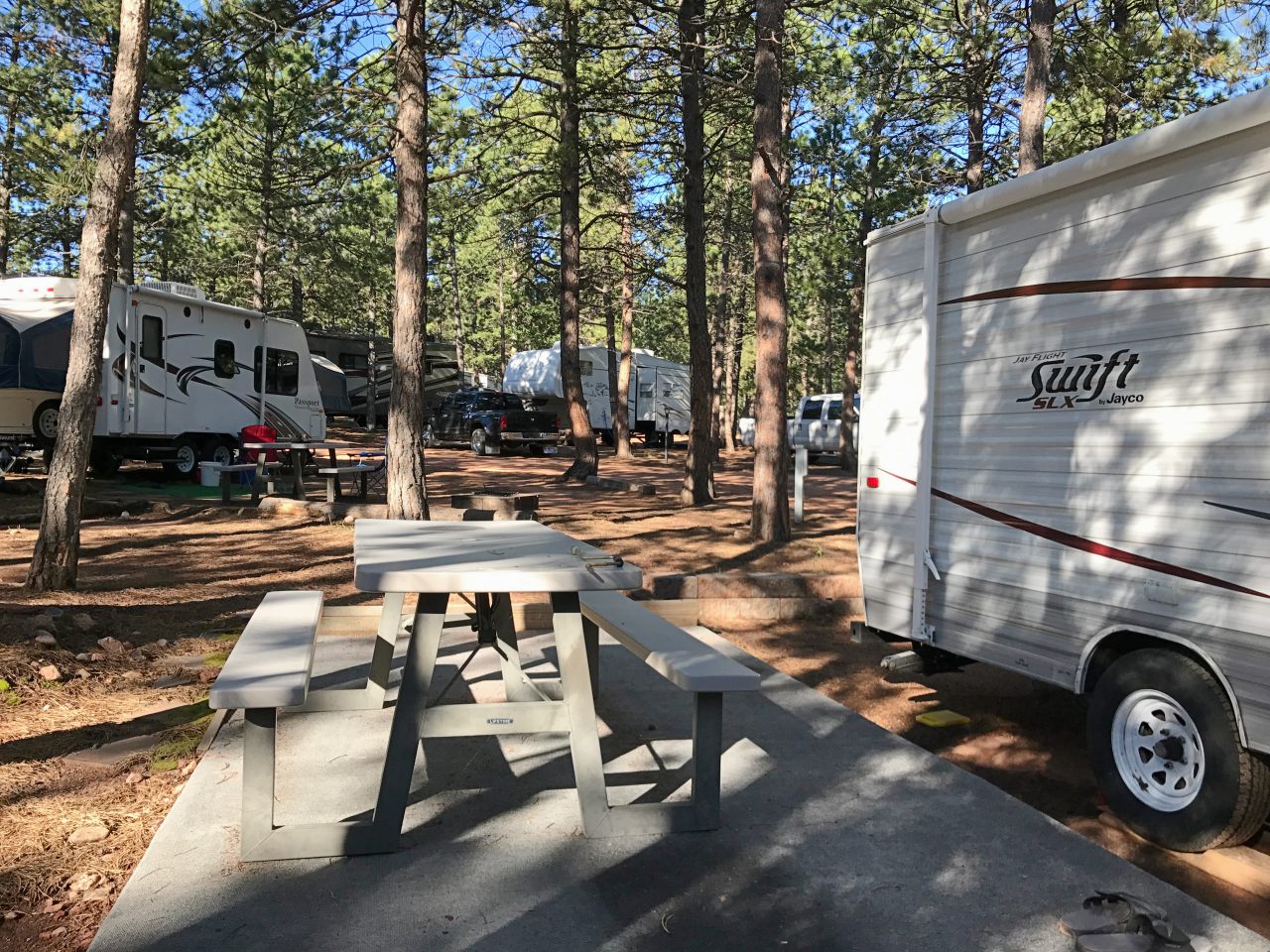 Woodland Park was a great home base, despite its distance from Colorado Springs proper. The town offered all of the necessities and plenty of charm.
Final Thoughts
Whew. I feel like I packed a lot of random spots in this post, and yet, we only spent a couple of days in this cool city. Colorado Springs is a pretty perfect tourist destination. Families will appreciate the plethora of attractions. Couples will enjoy the sophisticated neighborhoods to explore. Nature lovers can find stunning landscapes and outdoor activities, whether you stay close to town or take a day trip further out to a place like Eleven Mile Canyon.
This post was too limited to be your true guide to the city; however, I hope it inspired you to put Colorado Springs on your radar. Though we've visited twice already, I don't doubt that a return trip to Mueller State Park and the Springs area will be in our future.
Find Travels with Birdy:
Share this post: