Campground Review: Oak Hill Court
State park campgrounds often offer a lot of beauty at a bargain price, which can make it hard to get a spot in your favorite park. Last fall, we decided to spend a long weekend at Roaring River State Park near Cassville, Missouri, during the peak of the fall colors. Unfortunately, all of the state park campsites were booked. We decided to try our luck up the hill from the park at Oak Hill Court.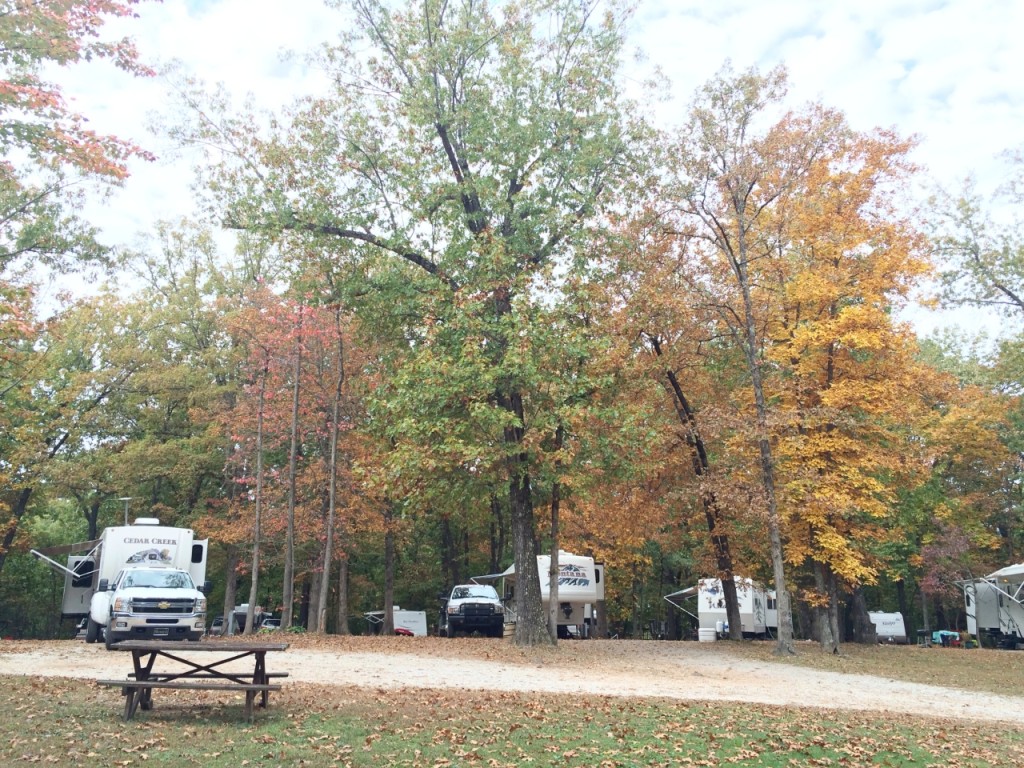 From the photos on the website, Oak Hill Court looked like it would offer large sites and plenty of foliage. Plus, at $25 a night, it wasn't much more than the state park's sites with electric only (Roaring River doesn't offer full hookups). When we arrived, it was clear we made a good choice.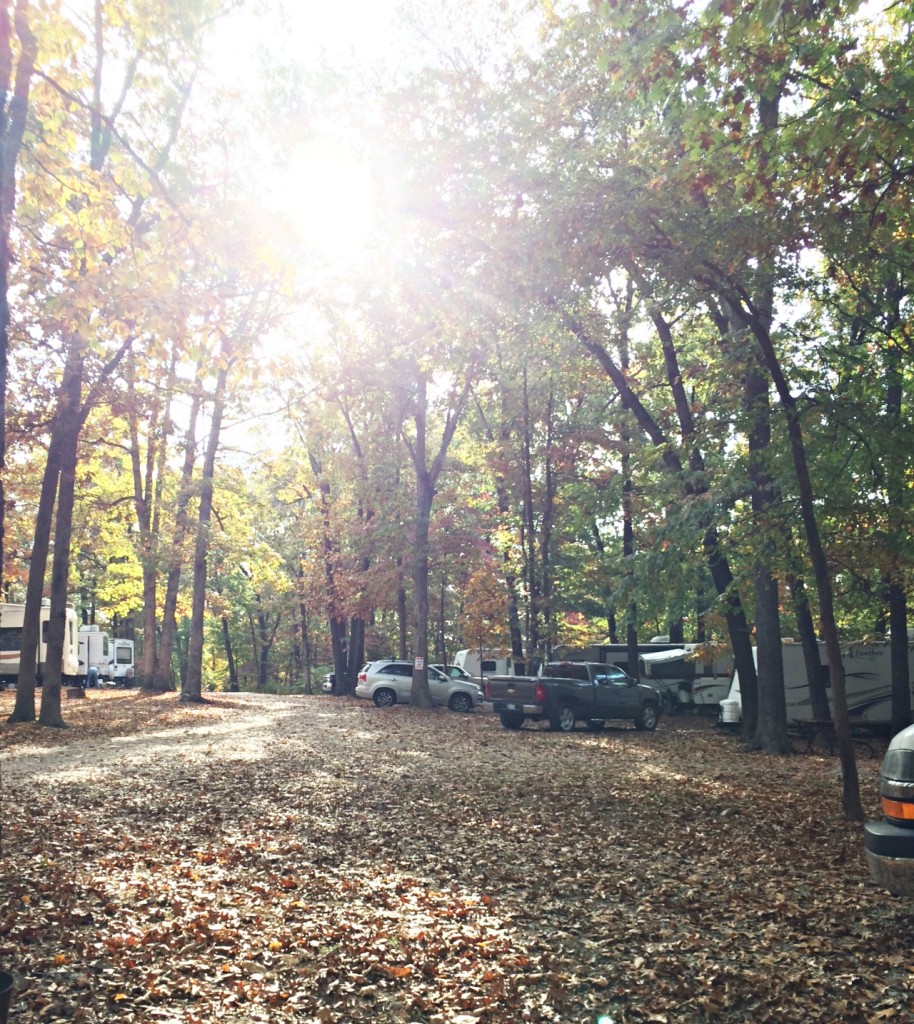 Oak Hill Court is a small, quiet park with 21 RV spots, a mix of pull-throughs and back-ins. Some sites are available for yearly rental for those families who want to use this as their home base. Most sites are nicely tucked into the woods that line the park.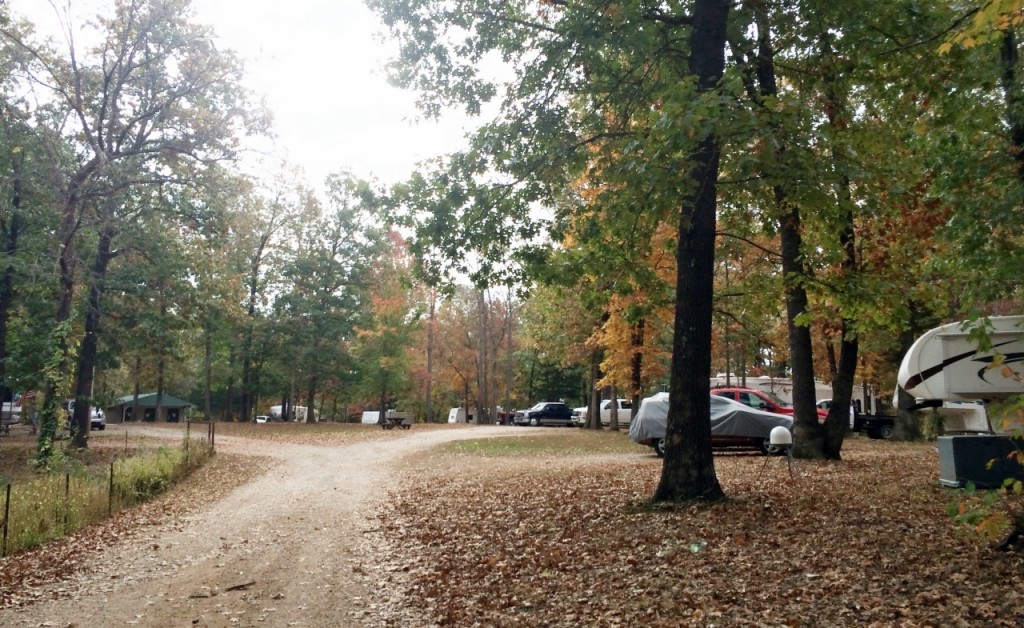 We thought our spot was a nice size, and we truly enjoyed the canopy of trees and the crunch of the leaves underneath. In the summer, these trees offer nice shade, so your AC won't have to work as hard.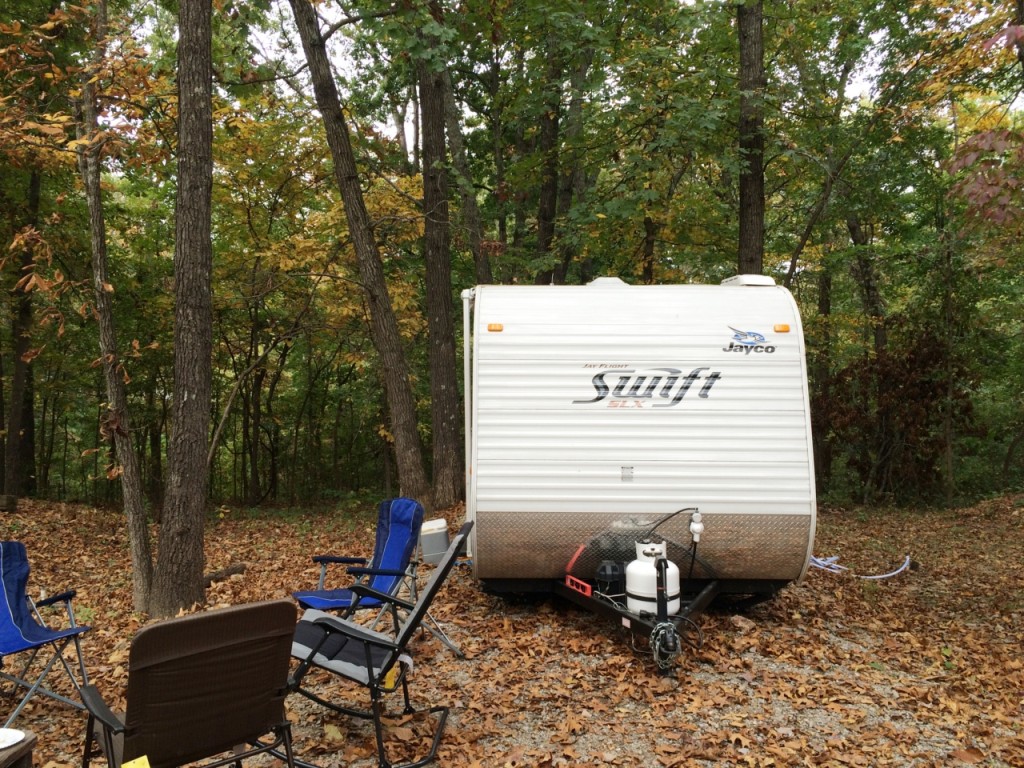 Oak Hill Court also offers cozy little cabins for any non-RVers who may be accompanying you on your trip. I follow the park's Facebook page, and they've posted a lot of photos of the cabin interiors lately. They look to be nicely updated and tidy. Bigger groups may even choose to rent larger houses located on the property.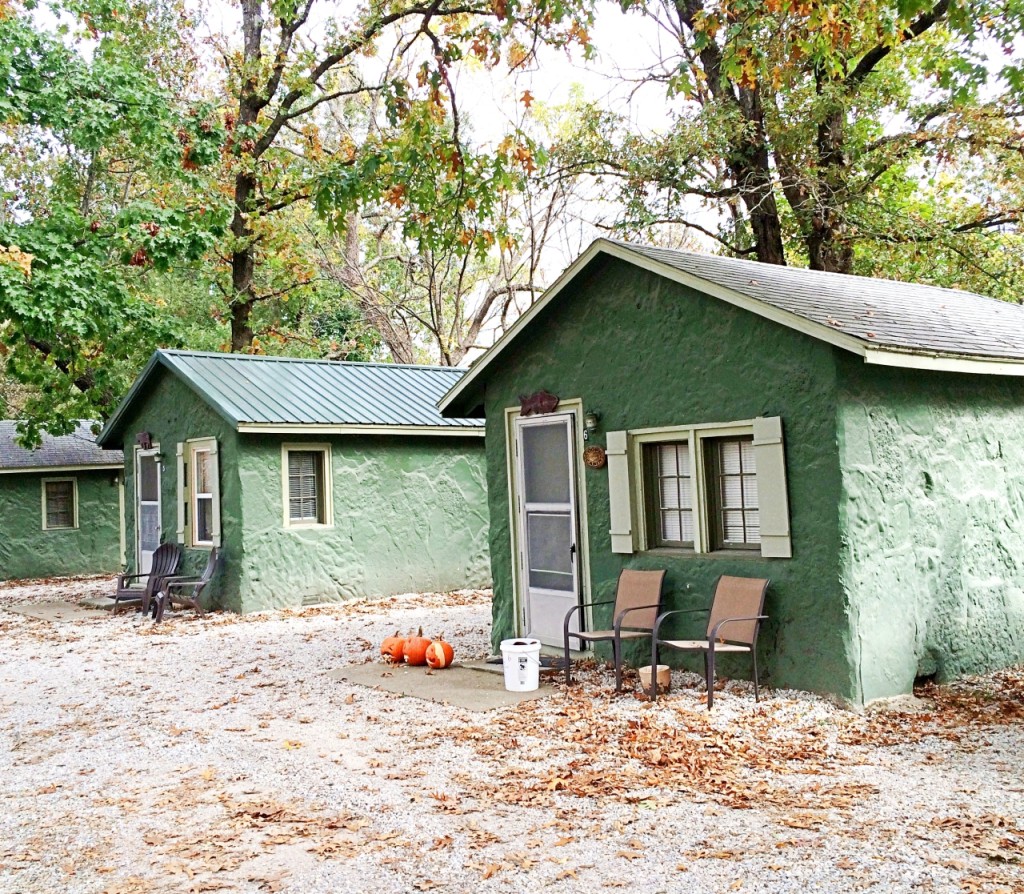 Oak Hill Court also offers a game room, a pool, and a small playground. We didn't get to use these on this trip, but we hope to visit again and check them out. I did use the bathhouse and restroom and found them to be very clean. We also took advantage of the fire ring at our site and had a nice night of sitting around the campfire and relaxing.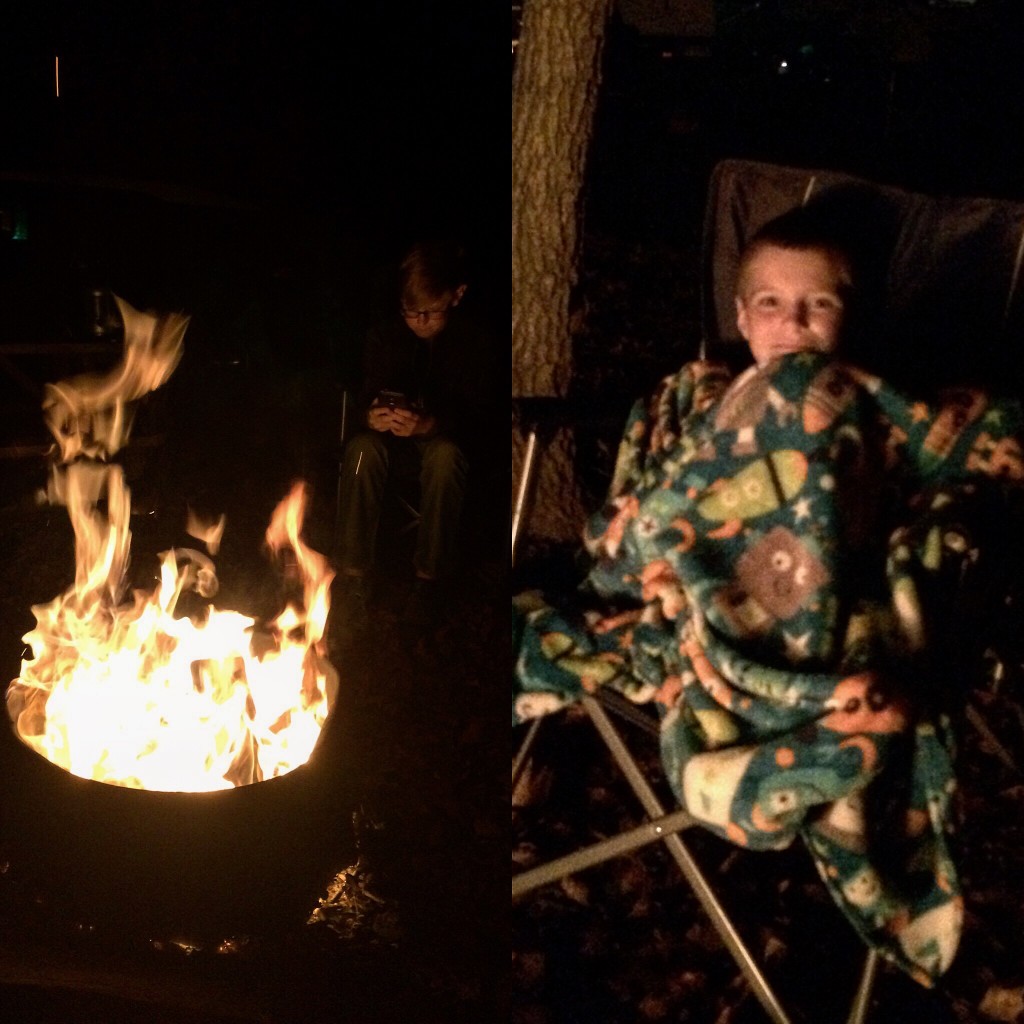 Roaring River State Park is located five minutes down the road from Oak Hill Court. We went fishing and hiking in the park on our last visit. The small town of Cassville is conveniently located five minute north of the park and offers grocery stores, gas stations, and restaurants. We enjoyed a hearty breakfast at Sunrise Family Restaurant.
The owners of Oak Hill Court truly seem to take pride in offering a good stay to visitors. We will definitely return to this friendly little park when we make our way to Roaring River again in the future and urge you to consider it for your stay.
Who wouldn't want to wake up and have their morning coffee in this lovely spot?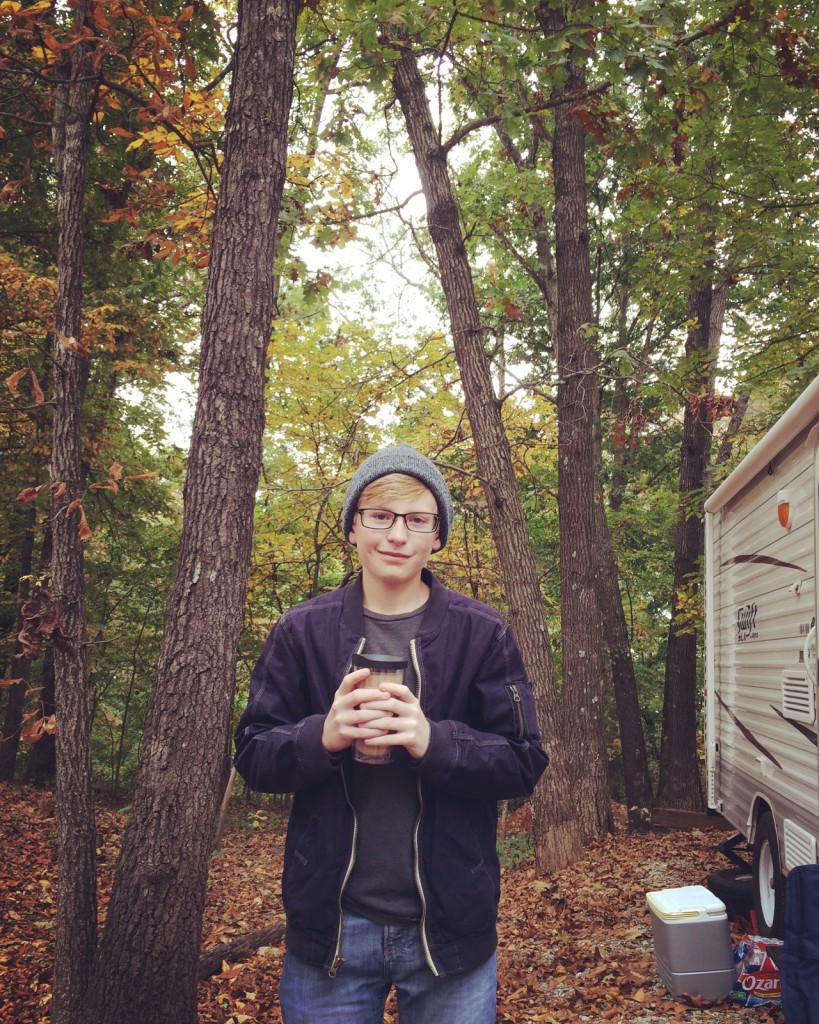 Just the Facts
Name & Website: Oak Hill Court & RV Park
Location: Near Cassville in SW Missouri
Rate: $25 a night
Sites: Pull-through FHU (30 & 50 amp); Back-in FHU (30 amp)
Bathhouse: Very clean
Amenities: Pool, game room, playground, close to Roaring River State Park
Park Description: Small private park with large sites and lots of trees
Bottom line: Quaint private RV park with all the beauty of a state park!
Find Travels with Birdy:
Share this post: