Campground Review: Mitchell SD KOA
On the second day of our BirdyNPS100 road trip, we spent a lot of time out of our car exploring the many roadside attractions in eastern South Dakota, making it hard to cover many miles in a day. We decided to spend a night in Mitchell, South Dakota, while exploring the region.
We chose to stay at the Mitchell KOA due to its good reviews and convenient location. It's located on the eastern edge of Mitchell, right off I-90, and it's a short drive to the town's main attraction, the world's only Corn Palace.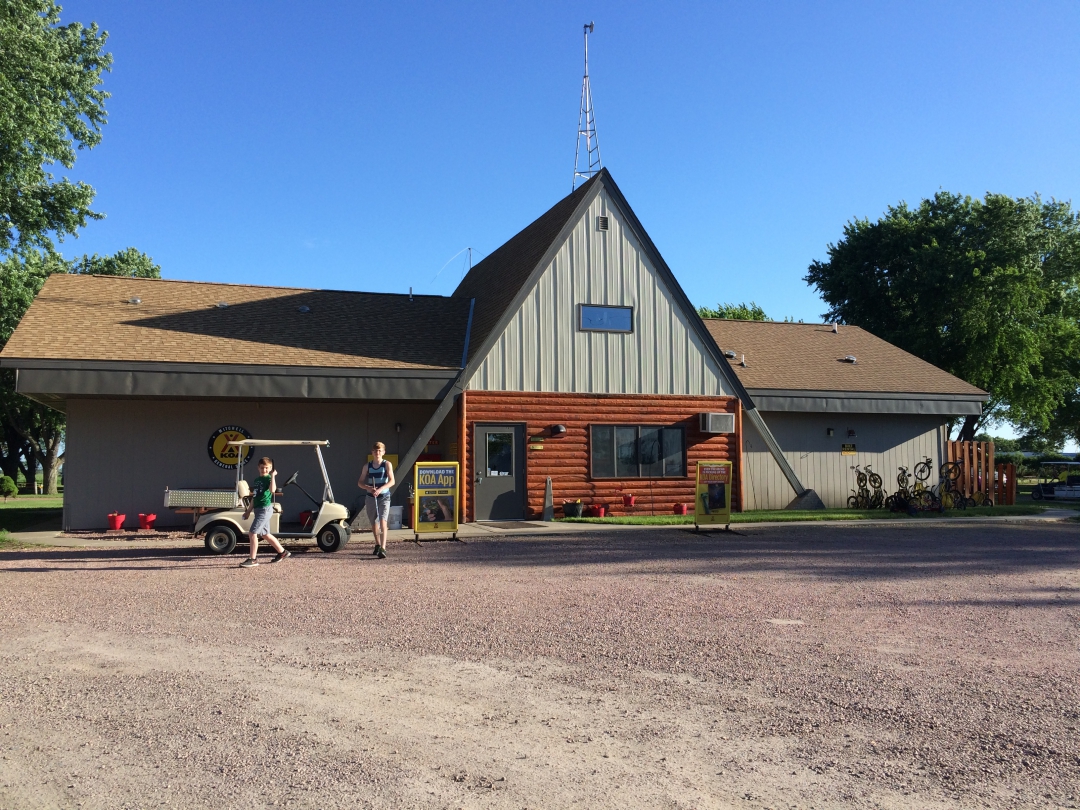 Sites
We appreciated the tree-lined sites. These sites weren't huge or fancy, but they were fine for an overnight stay.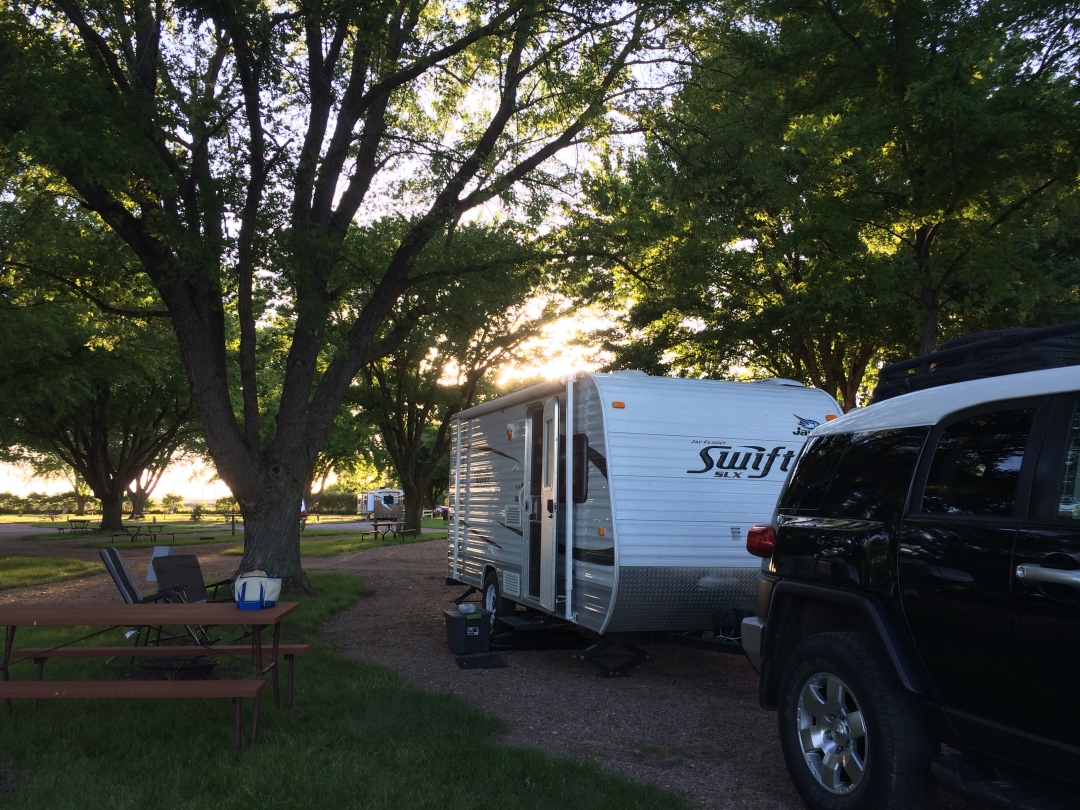 The park was really quiet during our visit. It is bordered by farmland, so the setting is really peaceful.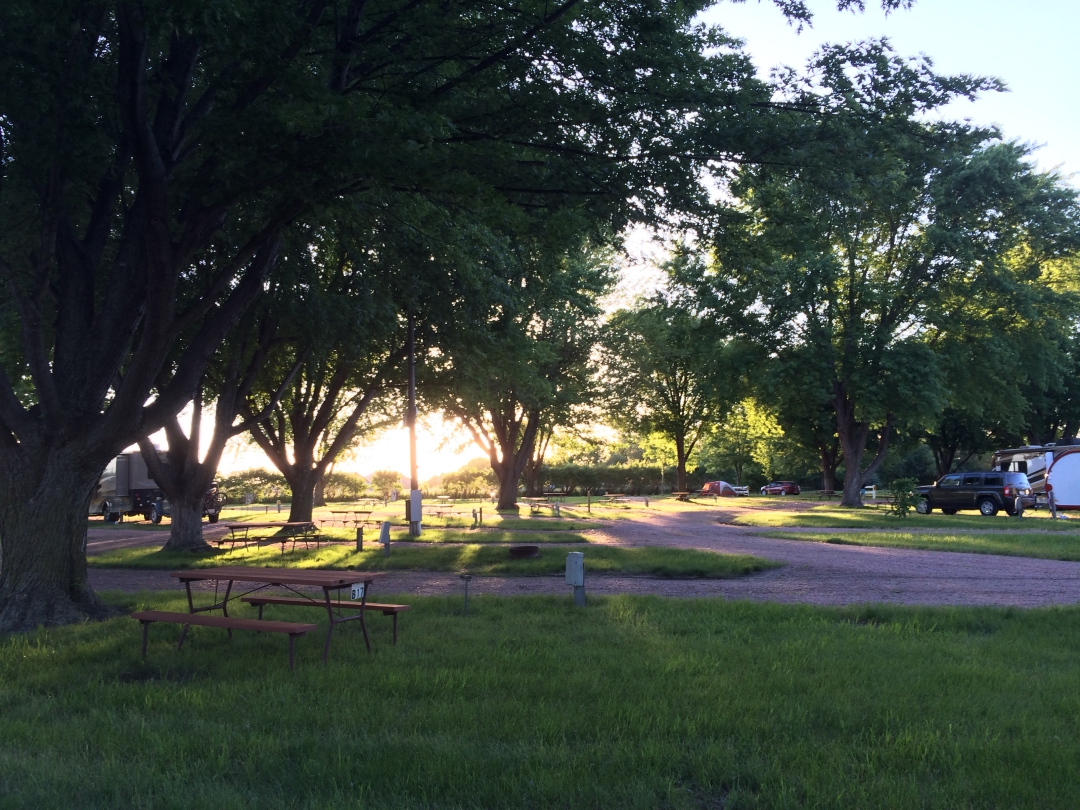 We did get inundated with mosquitoes while here, so be prepared.
Amenities
Since our kids have outgrown most playgrounds, they are always glad to find unique entertainment options. KOAs are great about offering different amenities at each KOA.
The Mitchell KOA has a small mini-golf course, and it's free. The boys had fun checking this out.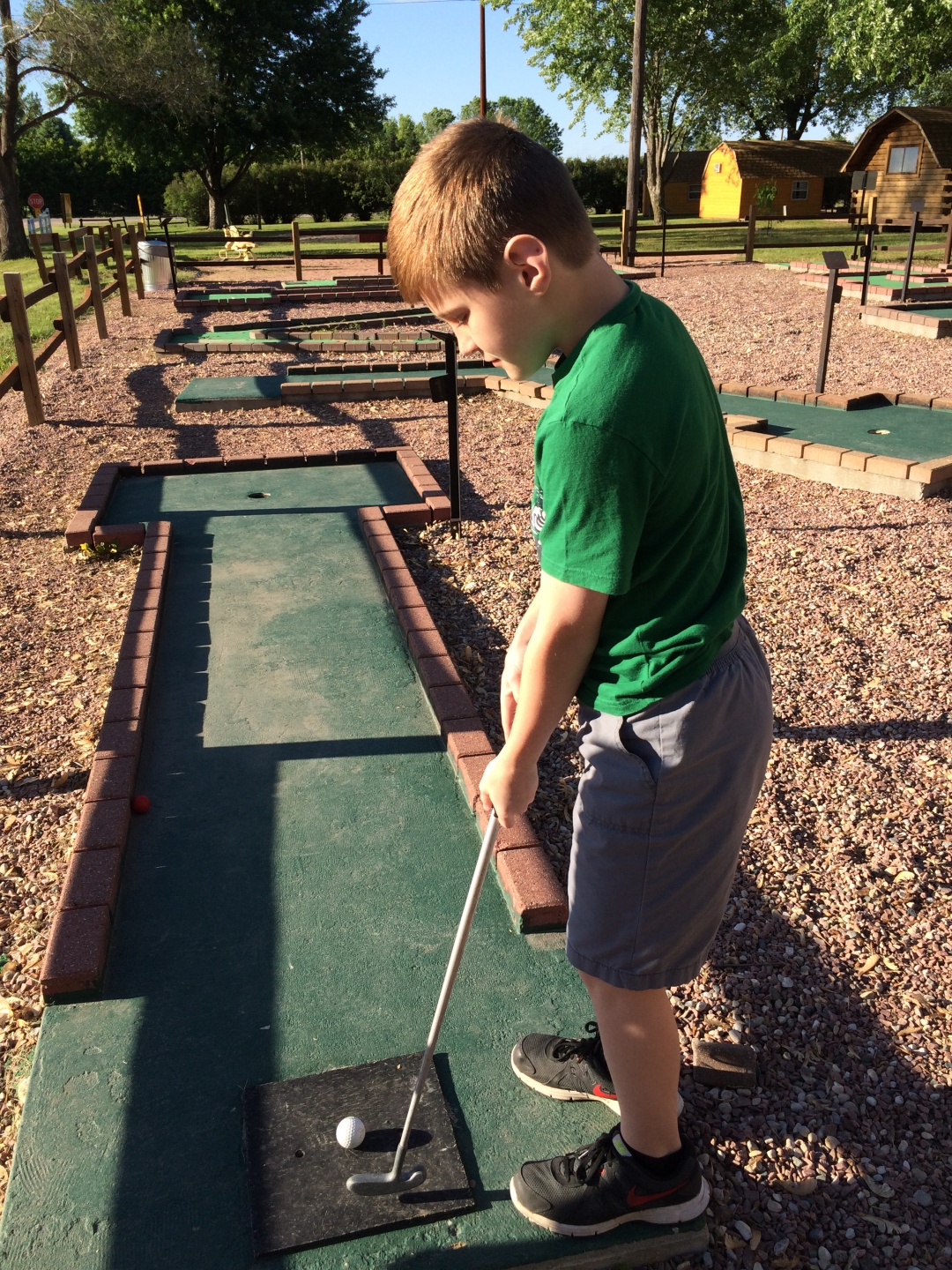 There's a standard playground here. It didn't have any offerings to appeal to our boys, but younger kids will have plenty of fun.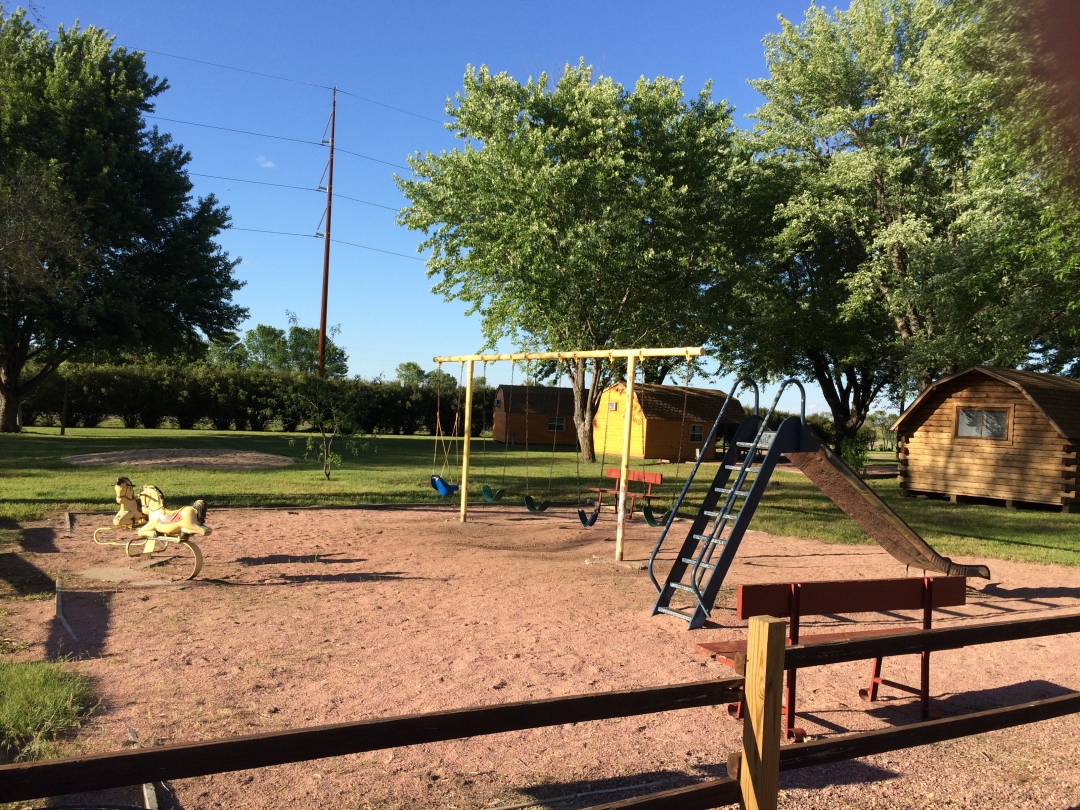 The banana bikes are another fun option at this KOA. We didn't rent any this time, but the boys have enjoyed them before.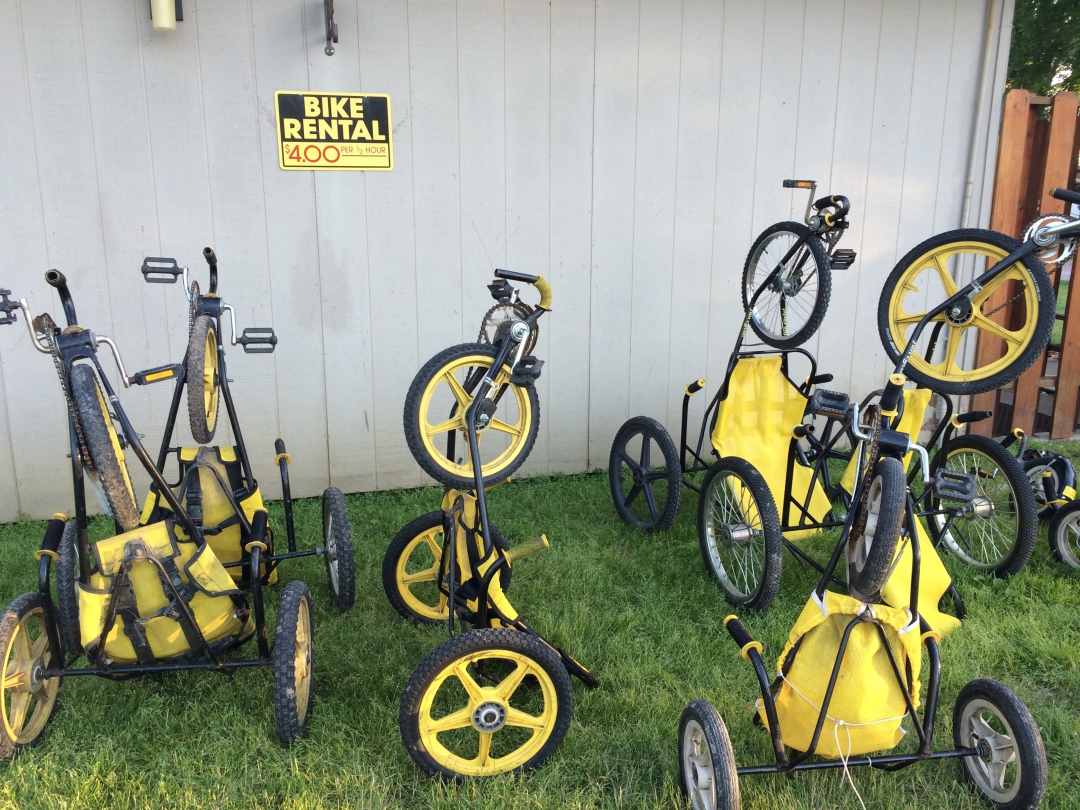 The Mitchell KOA also has a pool. It was cool and very breezy the night we stayed, so the boys opted not to try it out.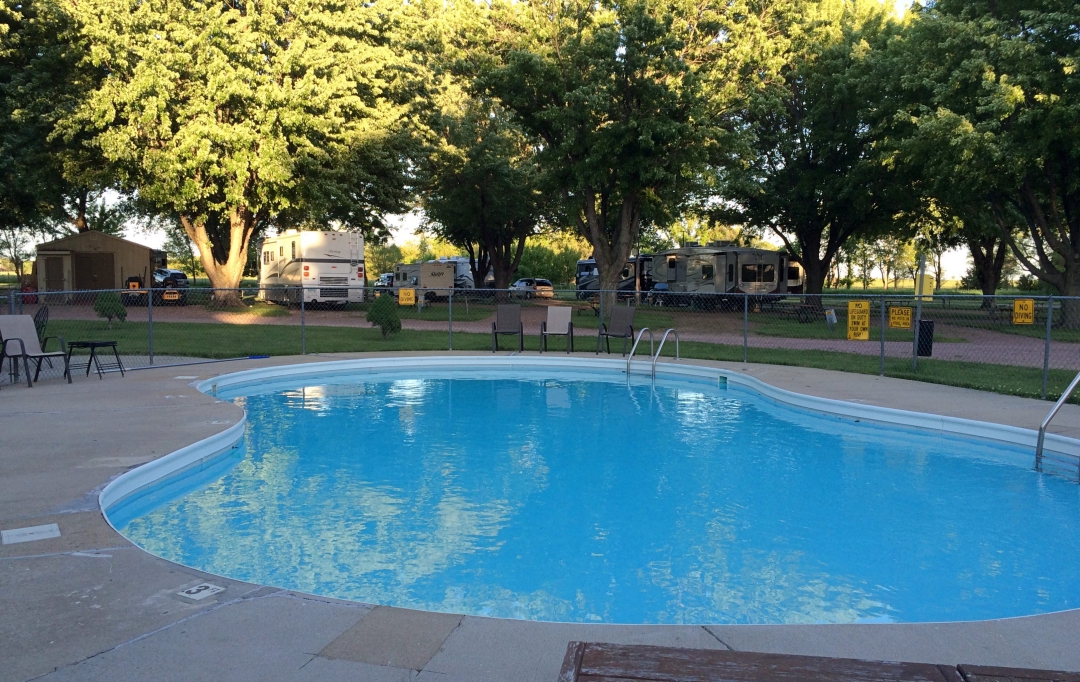 Speaking of the breeze, the campground brochure notes that it is ALWAYS windy here. In fact, this campground is the KOA with the largest windmill. You might win a trivia game with that nugget of knowledge.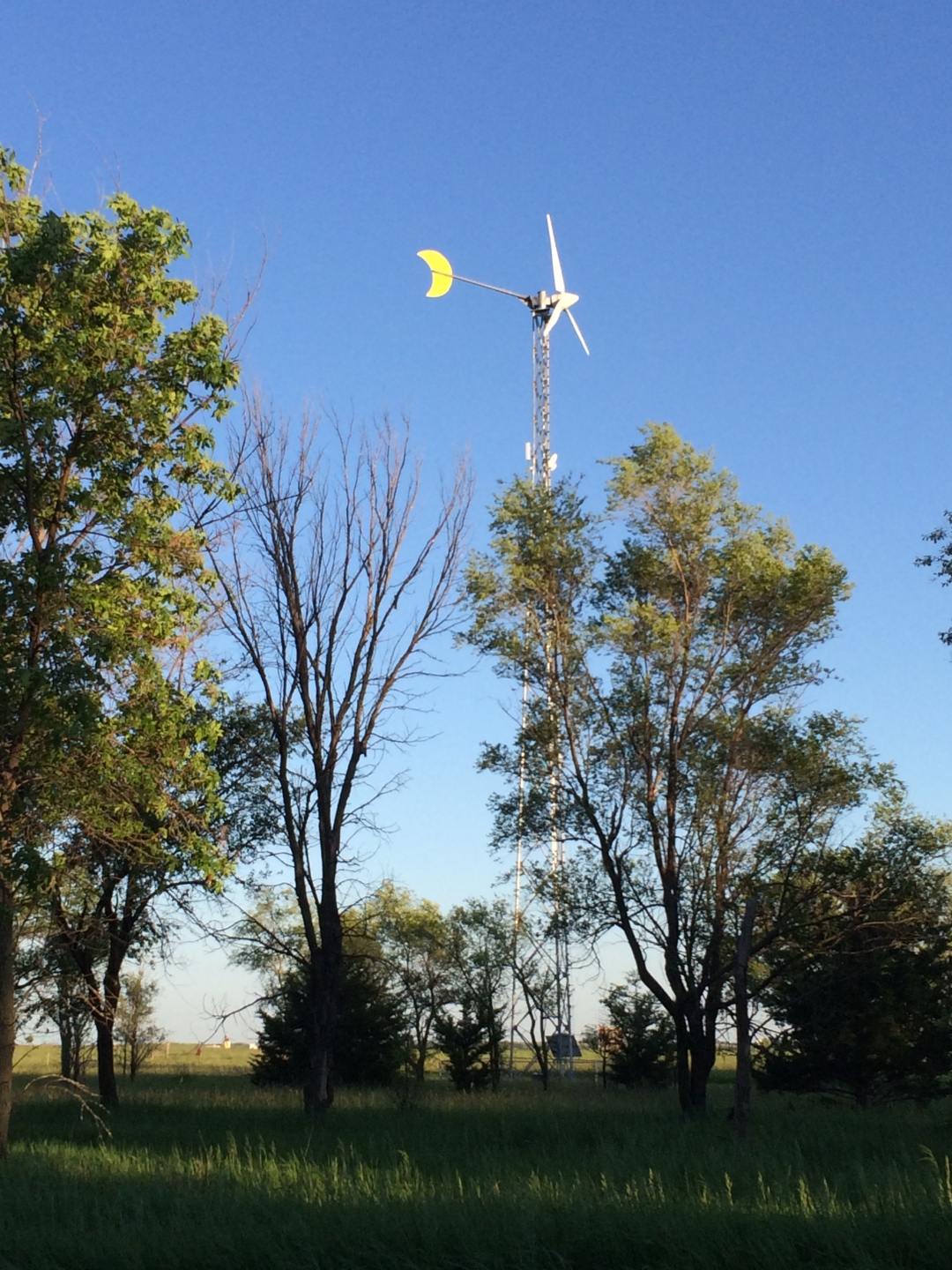 Local Area
As I mentioned, this town is home to the Corn Palace. We arrived late in the afternoon and visited the Corn Palace at dusk, which is a great time to visit. It was well lit, and we had the place to ourselves. We didn't get to watch the informational movie or take a tour, but for time's sake, we didn't stick around the next morning to do so.
Just the Facts
Name & Website: Mitchell KOA
Location: In Mitchell, South Dakota
Rate: Around $40-50
Sites: A mix of FHU and WE sites
Bathhouse: Clean
Amenities: Playground, pool, bike rentals, & mini-golf. The dog walk also gets good reviews online.
Park Description: Perfectly great for an overnight stop, or longer
Bottom line: If you're heading across I-80
Find Travels with Birdy:
Share this post: