A Review of Old Highway 86 Campground near Branson, MO
A couple of years ago, we went on a boat ride on Table Rock Lake with some relatives. From the water, we saw a peninsula with a campground on it. Waterside camping spots were tucked away under towering trees. This was our introduction to Old Highway 86 Campground near Branson, MO, and we talked about how neat it would be to stay there. At the time, we never imagined we'd be camping there in our own little travel trailer. 
Old 86 Campground is a Army Corp of Engineers campground on the shores of Table Rock Lake. Most of its spots overlook the lake, and the campground amenities were remodeled in recent years after a substantial flood. Sites are cheap, at $21 a night.

After purchasing our camper, Birdy, we wanted to take it out for a trip as soon as possible. I remembered the beautiful Old 86 Campground and knew it would be perfect. It's little more than an hour from home, and it offered a nice place to relax.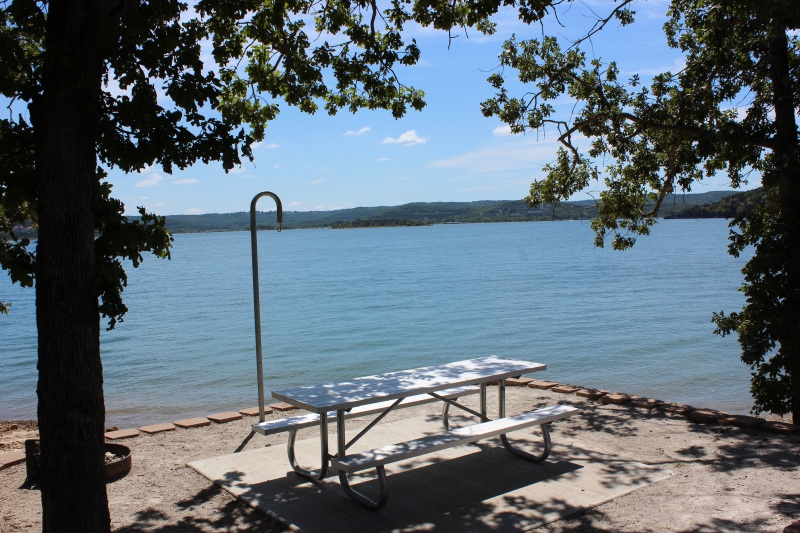 When reserving a spot online for Old 86 campground, campers are able to pull up pictures of each site and select the specific one they want. I think this is a nice feature, though it's hard to tell a lot about a site from a tiny photo. The pictures were enough for me to see which sites had a direct view of the lake, which was what I was most interested in.
When we arrive, our chosen site did not disappoint. The level, concrete pad was nice and wide. Terraced patios led down to the shore, with a picnic table and fire ring on the middle terrace. Though we could see our neighbors, we felt like we had a huge area of the peninsula to ourselves.
Though this was the maiden voyage with our new camper, we set up camp in a matter of minutes. The kids walked down to the shore and waded in the water. I soon parked my chair in the water, as well. The shore area might not be appropriate for very small children, but it seemed like a safe place for our older kids to toss some rocks and splash around.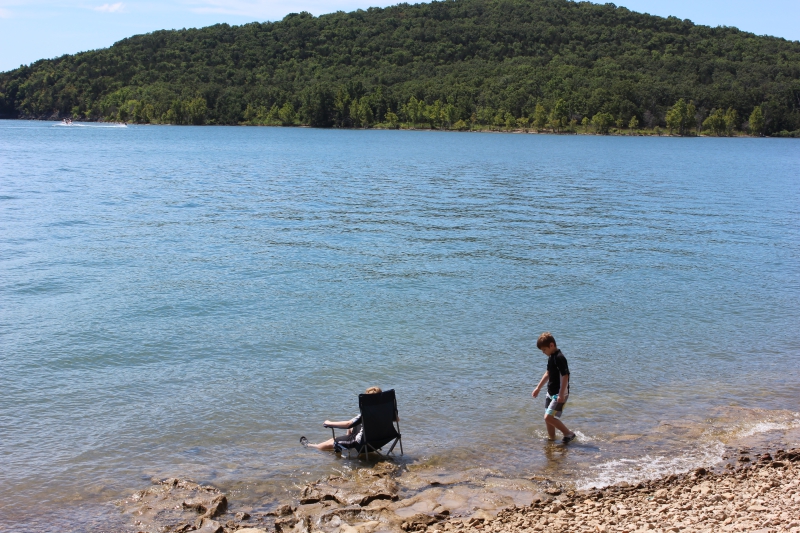 The two mornings we were there, I awoke before the rest of my family and enjoyed the lake view while I drank my cup of coffee. A million dollar view for $21 a night.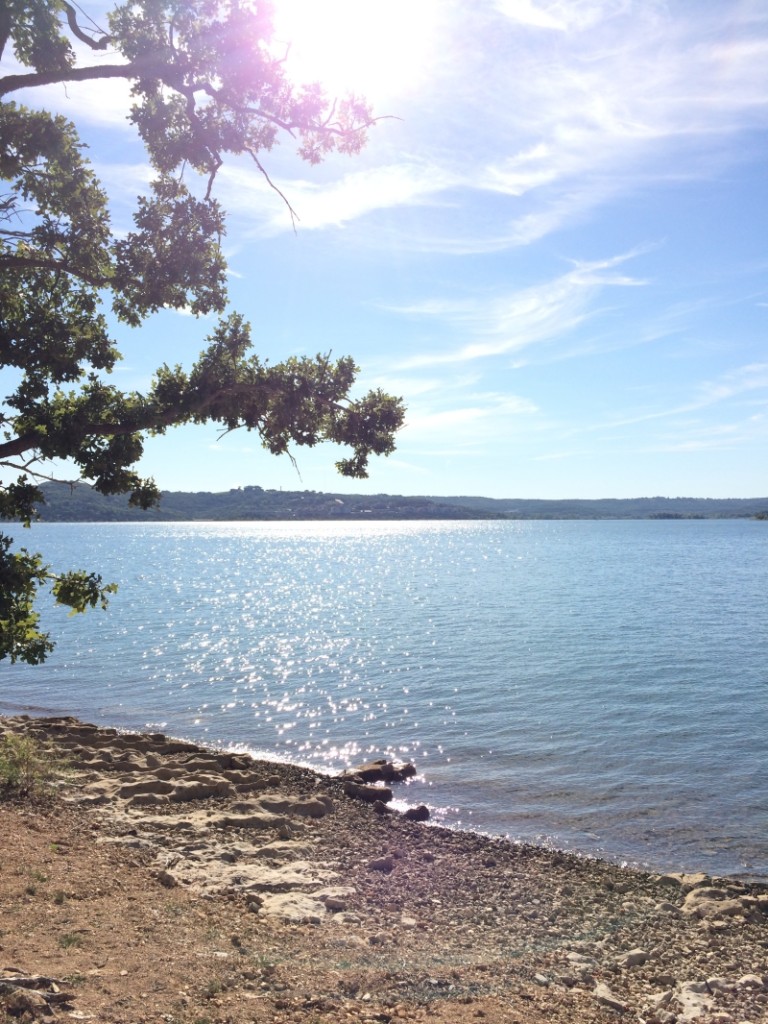 Amenities at Old 86
Old 86 Campground offers a nice swim beach. This was another perfect place to hang out and relax. The shore gradually slopes into the water, making this area especially kid-friendly.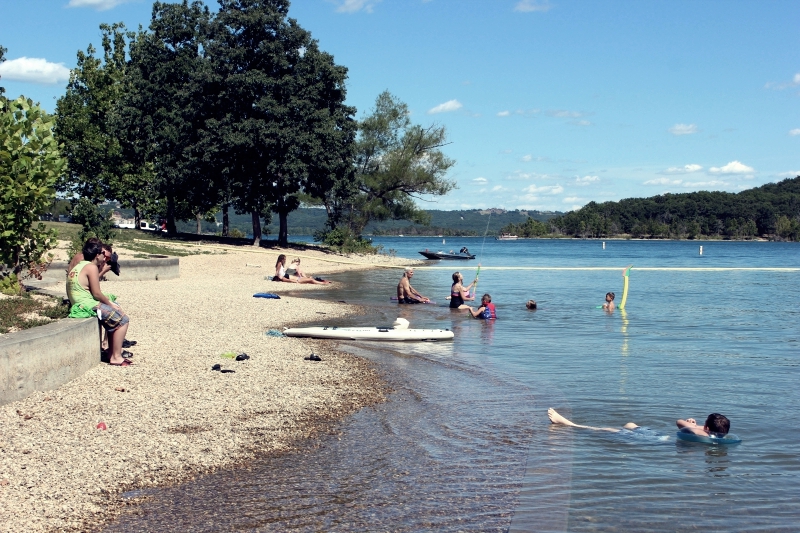 Unfortunately, my husband wasn't able to join us while when we visited the swim beach because he had to make a long trip to buy groceries after a refrigerator snafu. While Old 86 is in a beautiful spot, it's not a convenient location. To buy any major supplies, campers must drive to the town of Hollister, which is 20 minutes away. There are a few gas stations that are closer but carry limited supplies.
Though our camper has a shower, it does not have a large grey water tank. One quick shower is enough to fill the tank, unfortunately. Though the sites at Old 86 are some of the prettiest we've seen, they do not offer the luxury of full hook ups. Each site has water and electric, which is probably sufficient for campers with larger grey tanks. Because of our tank situation, we have to make use of the campground facilities. The showers and restrooms at Old 86 weren't fancy, but they were fine for our needs.
If you're visiting the region with plans to explore Branson, this beautiful campground wouldn't be your best choice since Branson is almost 30 minutes north of the campground. However, it's not quite far enough to make Branson completely out of the way. We decided to hit the town one evening and enjoy dinner at a local Mexican restaurant before returning to Old 86 and starting a campfire.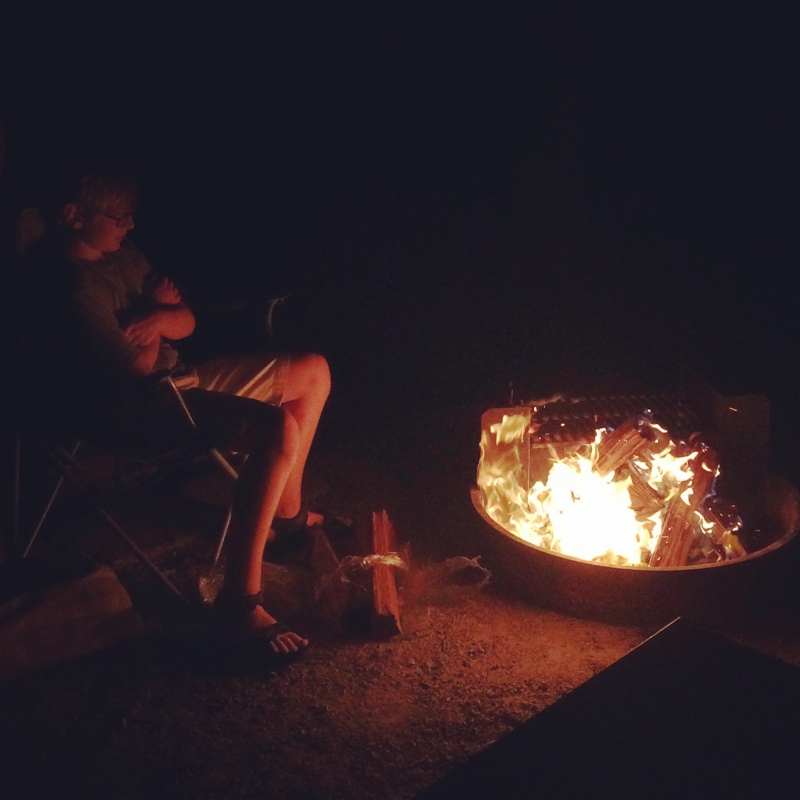 Old 86 makes a perfect get away if you're seeking relaxation and beautiful views on a budget.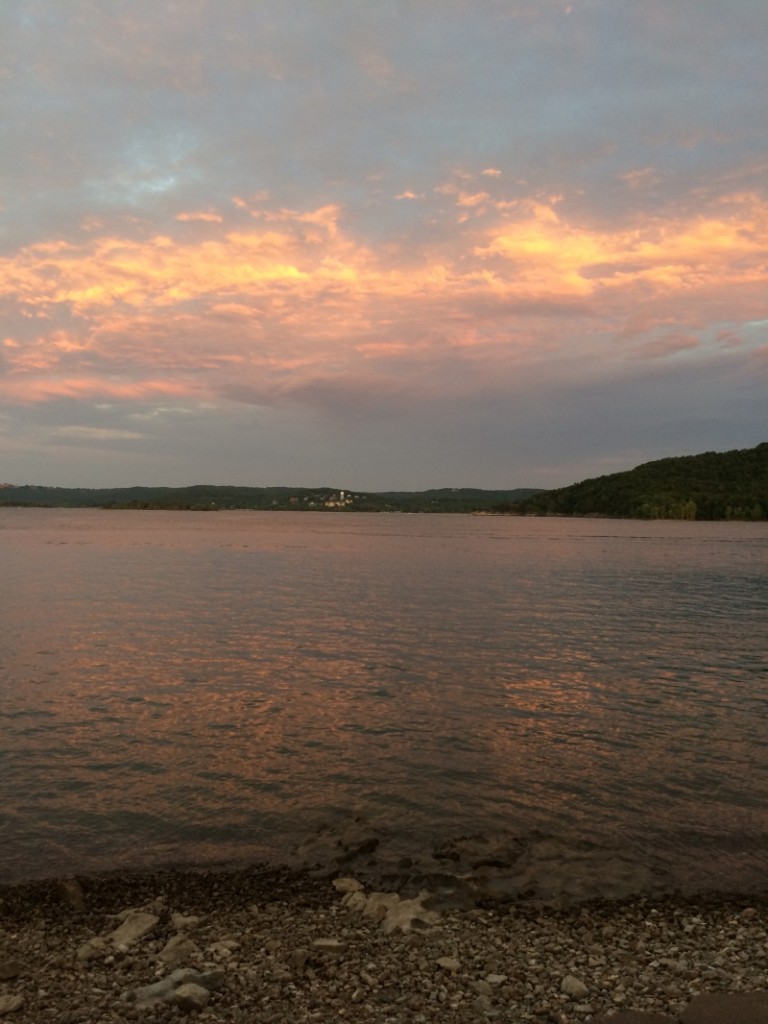 Whenever we want a place close to home that feels far away, we'll return to Old 86.
Find Travels with Birdy:
Share this post: