Other Writing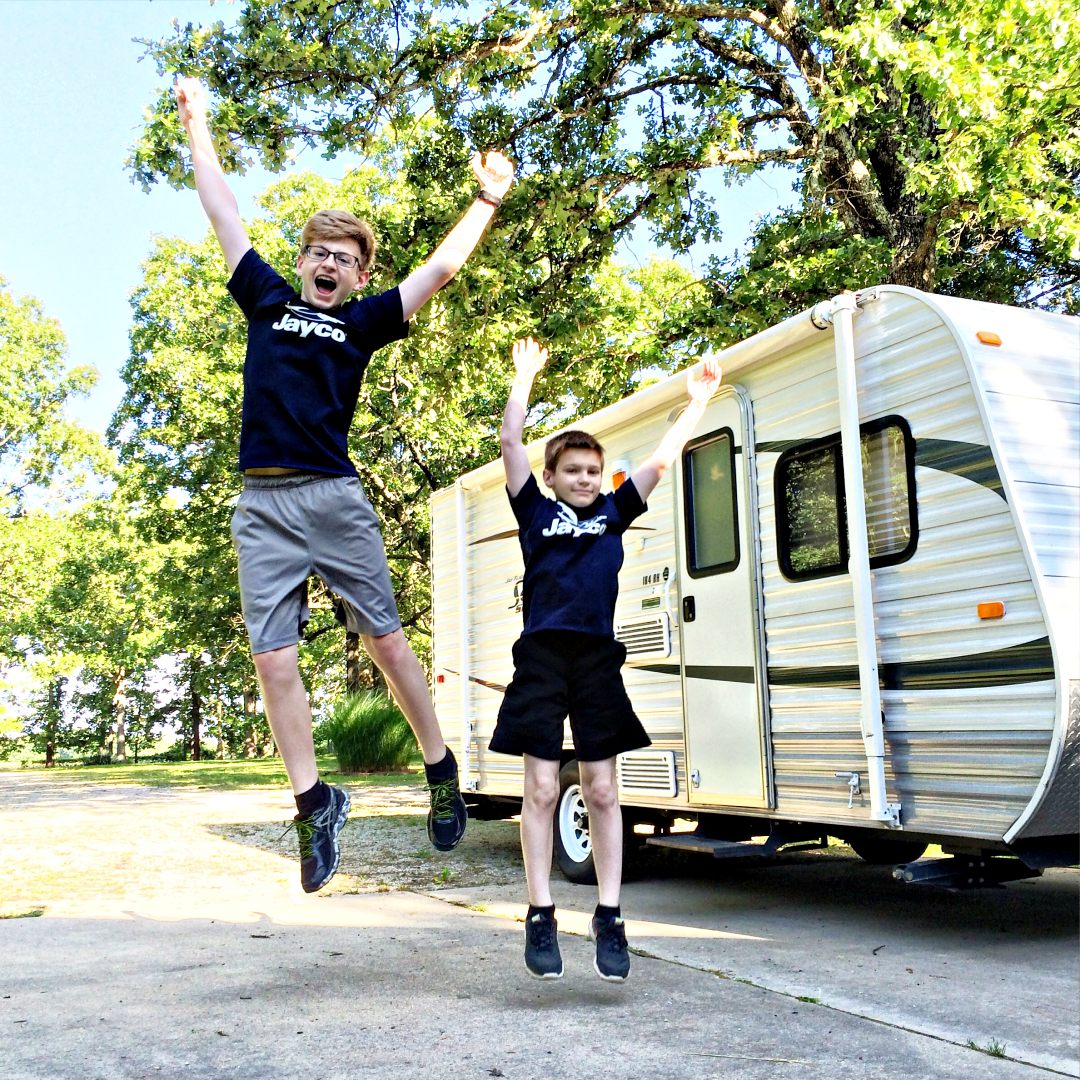 I've had the pleasure of sharing my writing elsewhere on the web. You can find me on the Jayco Journal, the Good Sam blog, and elsewhere.
RVFTA: 6 Amazing State Park Campgrounds in the Midwest: It was a difficult task, but RVFTA's Jeremy and Stephanie challenged me to find the very best state parks in the Midwest. Find out what made my list here.
Jayco Journal: Dear Parents, You Deserve a Romantic Retreat An RV vacation without the kids is a perfect romantic retreat. Learn how to plan your getaway in this post.
Jayco Journal: Unplugging Teens & Tweens for Travel  Find out how our family gets our teen/tween boys to unplug and enjoy traveling
Good Sam Blog: RV Trips without Tears Three tips for keeping the kids engaged while on the road
Jayco Journal: 6 Benefits of Traveling with Teens & Tweens Even though teens/tweens get a bad rap, they're actually great travel companions. Find out why in this post.
Good Sam Blog: RV Upgrades: What You Need to Know To upgrade or not to upgrade? Here are some questions to consider when making that decision.
Yellowstone National Park: Trip Planning Tips for First Timers We learned a lot on our first trip to Yellowstone. If you're planning your first trip to the park, check out my top tips.
Good Sam Blog: 5 Tips for Planning an Off-Season Camping Trip Just because it's the off season doesn't mean you can't enjoy your trailer.
Jayco Journal: Speed Bumps and Smooth Roads Read about the successes and failures we've encountered since we started RVing
Jayco Journal: Pack Up and Hit the Road Get my top 5 tips for packing up the RV for your next adventure
Jayco Journal: Hit the Road with these Trip Planning Tips  Learn about how to plan an amazing road trip of your own
Good Sam: Taking a Big Trip in a Small Trailer Traveling with a small RV isn't always easy. Learn some tips for taking a big trip in a small trailer.
Good Sam: 3 Reasons We Take Our Kids RVing–Even if They Don't Want to Go  Do you have kids who don't want to go RVing? Find out why we make ours kids go, even when they don't want to
Good Sam: 5 Considerations Before Buying Your First Travel Trailer  If you're thinking about buying an RV, check out my tips
The Touring Camper: Traveling Light  I contributed some tips about how we can afford our RV travels
Rage against the Minivan: What I Want You To Know About Losing Your Parent as an Adult  An essay about the loss of my mother
Happy travels!
Kerri Cox